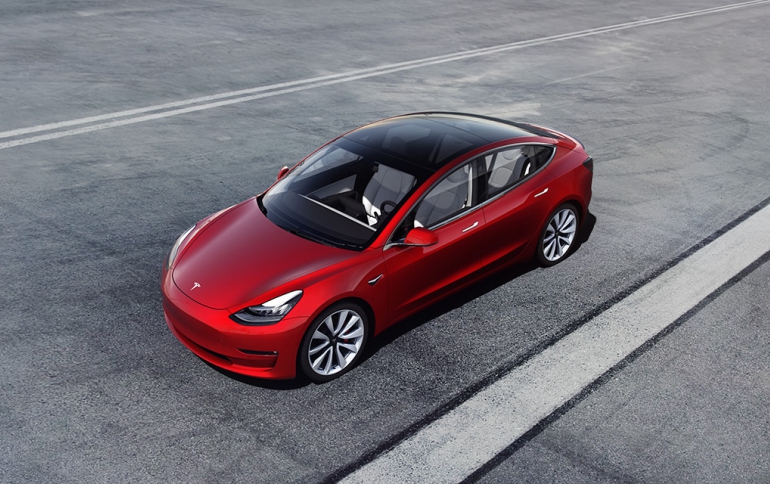 Tesla Unveils new $45,000 Model 3
Tesla on Thursday introduced a new $45,000 version of its Model 3 sedan, a mid-range battery Model 3 that goes about 260 miles between charges.
The rear-wheel-drive model has a range of 260 miles, 50 miles less than the long-range battery that the more expensive Model 3 is equipped with.
The new version has a delivery period of six to 10 weeks, according to Tsla's the website, which would customers eligible for the current $7,500 U.S. tax credit if they take delivery by the end of the year. The tax credit for Tesla cars will drop by half on Jan. 1.
While Tesla is making the Model 3 more accessible to some buyers, the starting price for sedans with the long-range battery is rising to $54,000. This iteration of the car boasts 310 miles of driving range, plus a faster top speed and zero-to-60 time.
Although Tesla has promised a base-level version of the Model 3 priced at $35,000, so far it has only produced higher-cost versions starting at about $49,000.
When Musk announced a performance version of the Model 3 in May that cost around $80,000, he said the company needed to reach higher levels of production and reduce costs. Shipping a $35,000 iteration of the sedan right away would "cause Tesla to lose money & die," he tweeted.