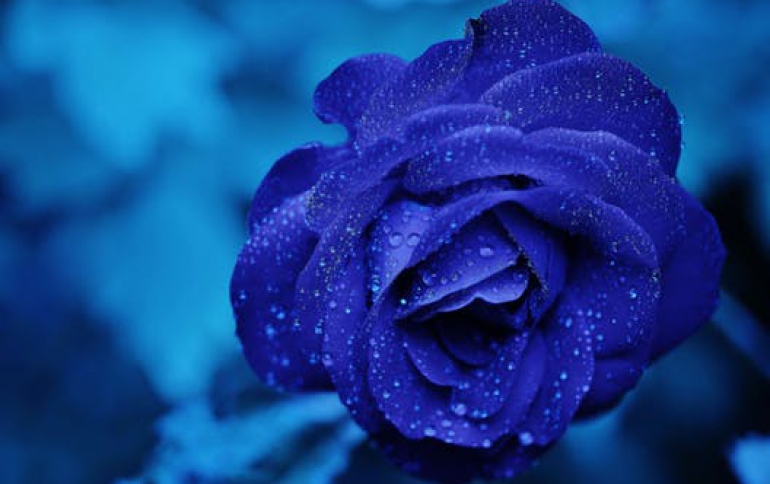 Tele Atlas unveils mobile mapping
Mobile mapping is a cutting edge technology developed by Tele Atlas to meet the challenge of gathering constantly changing road data rapidly and precisely. Unique vehicles equipped with six digital cameras of which one stereoscopic pair as well as carefully calibrated positioning and mapping sensors, capture real-life information by driving the European road network.

The content-rich information that is gathered is sent to the Tele Atlas centre in India, where over 500 digital cartographers use it to update the Tele Atlas database. Because the information can be gathered more rapidly this way than by traditional methods, the databases are updated more frequently, thus providing customers with a more accurate database that is also more detailed.

As part of its programme to maintain outstanding quality, Tele Atlas has invested in more than 20 mobile mapping vehicles and in training a dedicated development and production team at the Tele Atlas centre in India.

The accuracy and up-to-datedness of mobile mapping is contributing significantly to the effectiveness of advances such as Advanced Driver Assistance Systems (ADAS Advanced Driver Assistance Systems provide drivers with features such as in-vehicle curve warnings, adaptive light control and speed limit warnings. They increase safety and the comfort of driver and passengers but rely on accurate, up-to-date map data.) and 3-D mapping.

Why mobile mapping?

The navigable databases created and maintained by Tele Atlas are used for route calculation, route guidance and turn-by-turn navigation. They contain particular map features and attributes.

There are five main categories of features and attributes:
1. addressing features, such as street names
2. routing features such as importance and type of road, traffic flow direction
3. turn-by-turn information such as accurate road geometry and manoeuvres
4. interface features e.g. land cover and usage, for cartographic representation.
5. guidance features e.g. signposts, lane information, ?

As navigation systems become more sophisticated, with systems such as ADAS, it increases the need to keep map databases up to date and to ensure complete accuracy. In addition, as new uses and use extensions are devised, such as 3-D mapping, the level of information and detail required also increases.

Ideally much of the map update information should come from resources such as public authorities. Other resources being used are aerial and satellite imagery and customer feedback. However, there is still nothing to beat checking map data by using it against reality.

The traditional system is to have field data collectors equipped with a pen computer, digital camera and a positioning system, driving the road systems to record changes and correct discrepancies.

How mobile mapping works
Mobile Mapping Systems (MMS) offer efficient, effective field data acquisition along the road network. They are being used by Tele Atlas to detect changes in the real world as soon as possible after they take place and supply the map updates to users.

The approach overcomes the naturally limited performance of a human surveyor by shifting specific data collection and inspection activities to the office environment where human and computer resources can be optimally applied; for example, by using for a limited number of features automatic object extraction software technology.

The mobile mapping concept uses heterogeneous sensor integration with navigation sensors, mapping sensors (digital cameras), time synchronised and mounted on a common platform (a van). This has a processing unit on board for visualisation of the sensor information being collected, photogrammetry of objects on digital images, and for linking identified information to the map database.

Tele Atlas first tested this approach in the 1980s. The subsequent development of digital image technology, accurate GPS systems, inertial measurement unit positioning and digital mass storage have enabled it to become much more effective and practical reality that is now changing the world of digital mapping.

Each vehicle is equipped with up to six high resolution digital cameras, with at least one in stereoscopic, spaced apart so that the combined image can provide 3-dimensional information. A positioning unit consists of a differential GPS receiver, a fibre optic gyro and an odometer. On board processing is carried out by up to four PCs with specially developed programming.

The MMS hardware used by Tele Atlas is based on standard components. It is highly modular and can be configured for specific requirements e.g. number of images per second or metre. Parts can easily be upgraded or replaced if defective.

Data collection by MMS does not require highly skilled engineers. The equipment is set up and calibrated by specialists before the vehicles leave on survey. There will be drift, so the calibration needs to be checked and adjusted periodically.

In India, specially developed software tools enable cartographers and computers to identify and accurately measure or verify the relevant information in a 3D frame.

The vehicle fleet operates to a carefully prepared schedule that aims to ensure all major roadways are checked frequently and that all other roads are checked regularly.

Optimising data gathering and interpretation
One of the key benefits is that the data interpretation and the data processing are combined in one location, and executed with resources independent from the data collection activities.

While the combination of data interpretation and data processing allows better quality, further improvements are realised by doing this interpretation of reality in-office and not under the strain of real traffic and the limited circumstances of the vehicle.

Owing to the high speed capturing, benefits on product level can only be reaped when sufficient processing resources are at hand. Our India production facility offers us this advantage.