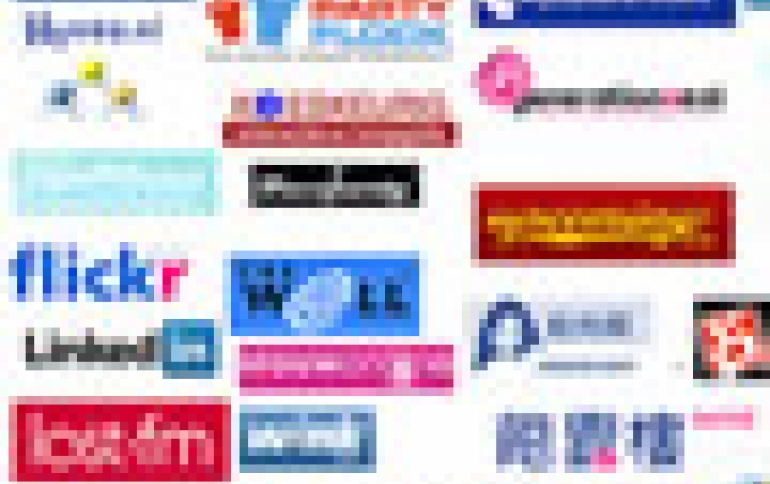 Survey Shows Americans Overshare Personal Information Online
According to a recent survey, 9 out of 10 American adults believe that people are sharing too much information about themselves online, with nearly half of U.S. adults reporting that they feel overwhelmed by the amount of information shared. The survey, sponsired by Intel and conducted by Ipsos Observer on "Mobile Etiquette" and "Digital Sharing," evaluated the current state of mobile manners. The survey also examined how U.S. adults share and consume information online and how certain digital sharing behaviors impact culture and relationships.

A 2012 report from the Pew Research Center reports that 77 percent of U.S. adults own a laptop or desktop computer, 44 percent own a smartphone and 18 percent own a tablet, with 1 in 10 U.S. adults owning all 3 mobile devices. In addition to owning mobile devices, U.S. adults are spending an increasingly significant amount of time online. Nielsen recently reported that 117.6 million people visited the Internet via a mobile device last year.

One-third of U.S. adults responding to the Intel "Mobile Etiquette" survey said they are more comfortable sharing information online than in person. If it wasn't for the ability to share and consume information online via mobile devices, nearly half of U.S. adults (46 percent) feel they would not know what is happening with their family and friends.

"What it means to be 'digital' is something we are all having to negotiate," said Intel Fellow Dr. Genevieve Bell, director of user interaction and experience at Intel Labs. "As new technologies, devices and services appear, everyone will continue to sort out how all of this will fit into our lives - and how we use these devices and services to connect with others. It has become so much easier to share the small details of our lives with our friends and family, but I think some people are still figuring out the right balance between staying connected and 'over-sharing.'"

According to Intel's survey, an overwhelming majority of U.S. adults (85 percent) share information online, with one-quarter of U.S. adults sharing information at least once a day. Nearly one-quarter of U.S. adults (23 percent) feel they are missing out when they are not able to share or consume information online.

The Intel survey also revealed that while digital sharing on mobile devices (smartphones, tablets, netbooks, laptops, and Ultrabook systems) helps us stay connected to others, the tendency to perhaps share too much information can annoy some people. U.S. adults reported the following digital sharing behaviors as top pet peeves: people who constantly complain (59 percent), people who post inappropriate/explicit photos (55 percent), and people who share information that they would consider private (53 percent).

Intel survey respondents stated that they wish people thought more about how others perceive them when reading shared information online, and how this can cause people to form opinions based on a person's online personality and sharing behavior. Four out of 10 U.S. adults reported that they typically choose not to associate with people whose opinions they disagree with online.

More than one-quarter of respondents (27 percent) stated that they are an open book -both in person and online - and that there is very little they would not share online. However, only about half of U.S. adults (51 percent) said that they would feel comfortable if all of their online activity was made public. Perhaps this is because 27 percent of U.S. adults admit to having a different personality online than in person, and 1 in 5 U.S. adults (19 percent) reported that they have shared false information online.

Most U.S. adults (81 percent) believe that mobile manners are becoming worse (compared to 75 percent of U.S. adults surveyed a year ago), and 92 percent of U.S. adults wish people practiced better mobile etiquette in public. U.S. adults als report that the top 3 pet peeves are texting or typing while driving a car (77 percent), talking on a device loudly in a public place (64 percent), and having the volume too loud in a public place (55 percent).

The survey was conducted online within the United States by Ipsos Observer on behalf of Intel from March 1-16, 2012 among a nationally representative sample of 2,008 U.S. adults ages 18 and older with a margin of error of plus or minus 2.2 percentage points.