Intel today announced full details and availability
...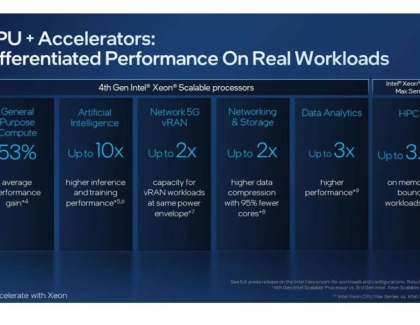 Intel today marked one of the most important product launches in company history with the unveiling of 4th Gen Intel® Xeon® Scalable processors (code-named Sapphire...
Giga Computing is an industry leader in high-performance servers and workstations, today announced the next-generation of GIGABYTE servers and server motherboards for the new 4th...
Today at CES, Intel announced its 13th Gen Intel® Core™ mobile processors that bring superior performance and experiences to mobile platforms....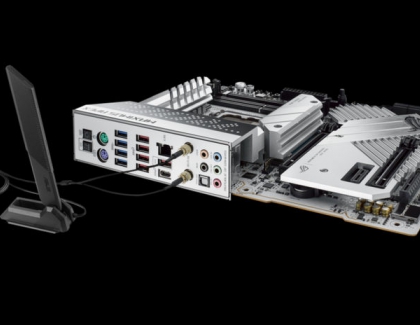 ASUS Republic of Gamers (ROG) today announced that its overclocking team has officially set a new world record, pushing the 13th Gen Intel® Core™ i9-13900K processor past...
Intel unveiled research breakthroughs fueling its innovation pipeline for keeping Moore's Law on track to a trillion transistors on a package in the next decade....
In advance of Supercomputing '22 in Dallas, Intel Corporation has introduced the Intel Max Series product family with two leading-edge products for high performance computing...
GIGABYTE TECHNOLOGY announced the Instant 6GHz technology which is exclusively designed for performance enhancement of Intel® Core™ i9-13900K processor. By simply updating the latest BIOS...
Intel has demonstrated an early prototype of next-generation Thunderbolt™ in action, aligned to the USB Implementers Forum's (USB-IF) release of the USB4 v2 specification this...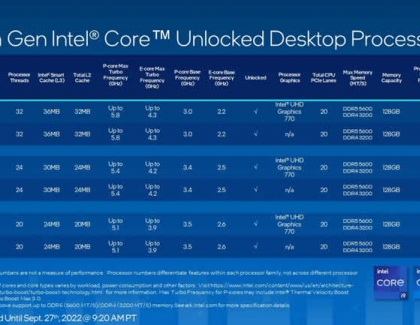 Intel revealed the 13th Gen Intel® Core™ processor family, led by the 13th Gen Intel® Core™ i9-13900K – the world's fastest desktop processor1. The new...
Pages