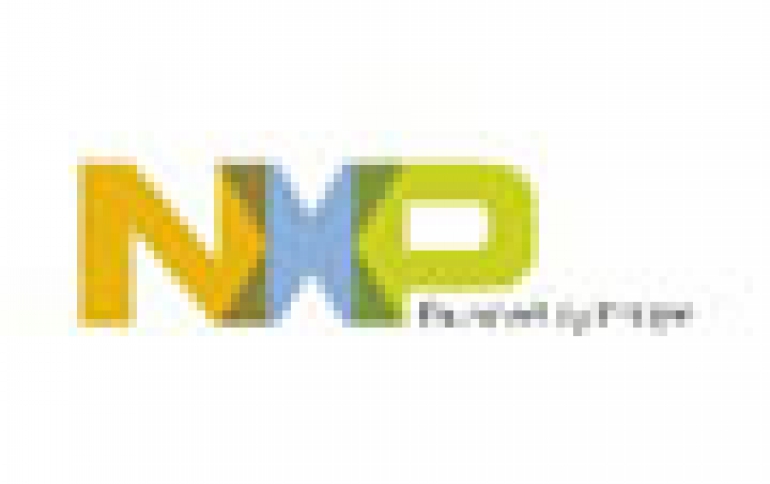 STMicroelectronics and NXP Complete Deal to Create New Wireless Semiconductor Company
NXP and STMicroelectronics today announced the closing of the deal bringing together key wireless operations of both companies into ST-NXP Wireless, a deal they announced on April 10th, 2008. The joint venture, which will start operations on August 2nd, launches as a top-three industry player with a complete wireless product and technology portfolio and as a supplier to major handset manufacturers who together ship more than 80% of all handsets.

ST-NXP Wireless will be among the few companies with the R&D scale and expertise to meet customer needs in 2G, 2.5G, 3G, multimedia, connectivity and all future wireless technologies.

ST-NXP Wireless is being created from businesses that together generated $3 billion in revenue in 2007. At the closing, STMicroelectronics took an 80% stake in the joint venture and contributed $1.55 billion to NXP, including a control premium. The new organization will start with a cash balance of about $350 million, in a very healthy financial position and able to grow its business with all of its wireless customers.

"The wireless industry is undergoing a major change. Semiconductor companies are coming to play an ever more important role, contributing an ever larger share of the product value chain to handset makers, who expect us to deliver leading-edge solutions across the full spectrum of mobile applications," said Alain Dutheil, Chief Executive Officer of ST-NXP Wireless. "ST-NXP Wireless is being created to address this new paradigm; we'll be equipped with a world-class product and technology portfolio and top-league R&D capabilities to compete for leadership in the wireless and mobile-multimedia market."

Owning thousands of important communication and multimedia patents, ST-NXP Wireless will be well positioned with all of the vital technologies for UMTS (Universal Mobile Telecommunication System); for the emerging TD-SCDMA standard; as well as other cellular, multimedia and connectivity capabilities – including WiFi, Bluetooth, GPS, FM Radio, USB, and UWB (Ultra-wideband), and full access to a license from NXP to NFC (Near Field Communication) – to effectively serve its global customers with complete wireless and mobile solutions across the spectrum of applications.

ST-NXP Wireless will combine key design, sales and marketing, and back-end manufacturing assets from both parent companies into a streamlined organisation. The company is designed with low capital intensity, securing leading-edge wafer manufacturing capacity from both parent companies and foundries, while operating its own assembly and test facilities.

To be incorporated in Switzerland and headquartered in Geneva, ST-NXP Wireless will have in excess of 7,500 employees with major facilities in Belgium, China, Finland, France, Germany, India, Italy, Malaysia, Morocco, the Netherlands, Philippines, Singapore, Sweden, Switzerland, UK and the USA.

According to iSuppli, a market research firm, the global handset market was 1.15 billion units in 2007 and is forecasted to grow at about an 8% compound annual growth rate through 2011. The handset semiconductor market represented 14% of the global semiconductor TAM in 2007, making up the second largest segment of the industry.