Sony's 47MP MFT sensor Supports 8K30p Video
Sony's IMX492LQJ sensor is capable of shooting up to 8K video up to 30 frames per second (fps).
The 47-megapixel Micro Four Thirds (MFT) sensor is listed as 'a diagonal 23.1 mm (Type 1.4) CMOS image sensor with a color square pixel array and approximately 47.08 M effective pixels.' According to this document released by Sony, the sensor features 12-bit A/D conversion, has a 2.315 micrometer (μm) pixel size and offers a variable-speed electronic shutter function. It can capture, in 10-bit mode with a 17:9 crop, 8K video (8192 × 4320 pixels) at up to 30 fps when paired with an SLVS-EC output interface.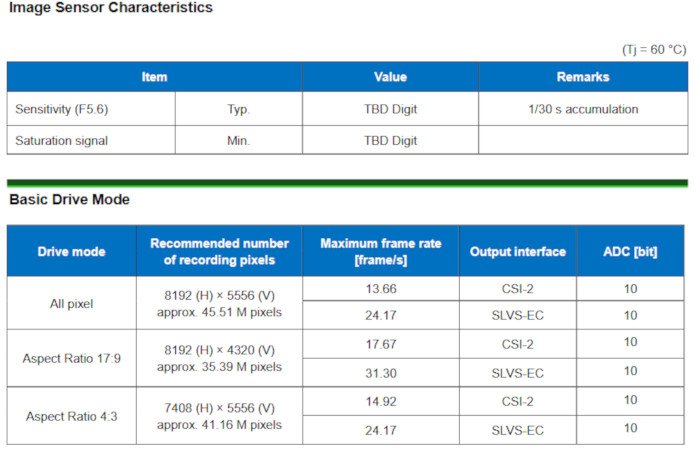 It also operates with three power supply voltages: analog 2.9 V, digital 1.2 V, and 1.8 V for I/O interface and achieves low power consumption. Realizing high-sensitivity, low dark current, this sensor also has an electronic shutter function with variable storage time.
It is not known whether when this component will be available on any next-generation MFT cameras. Sony says applications for the new sensor include surveillance, FA and Industrial cameras.