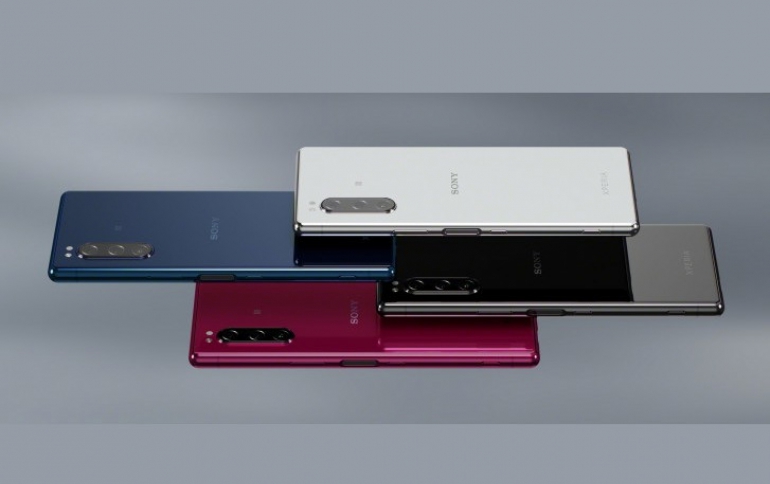 Sony Unveils New Products at IFA 2019
At the IFA 2019 consumer electronics show in Berlin, Germany, Sony is set to showcase an array of its latest products.
At the Sony press conference held on Thursday, September 5 in advance of IFA's official opening, Shigeki Ishizuka, Senior Executive Vice President and Officer in charge of Electronics Products & Solutions Business, Sony Corporation, took to the stage. He affirmed that Sony's purpose is to "Fill the world with emotion, through the power of creativity and technology," and that company will continue creating ground-breaking hardware to deliver new value for creators and users. He then unveiled Xperia 5 and other products created as a result of leveraging Sony's unique technologies, and stated that Sony will continue to deliver `Personal Entertainment Solutions,' custom tailored experience to each individual user, by combining Sony's very best products and technologies.
Sony unveiled Xperia 5, a new addition to the flagship series that packs key features of Xperia 1, bringing together Sony's technologies from the professional broadcasting and cinematography businesses, into a compact design. Xperia 5 will be launched in various countries and regions from this autumn.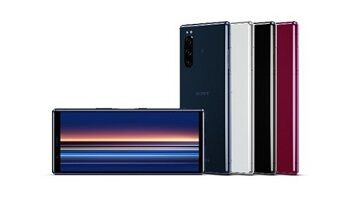 Xperia 5 also supports HDR (high dynamic range) and combines a 21:9*2 aspect ratio with a 6.1-inch Full HD+ (2,520 x 1,080 pixels) OLED display. The new model's slim, 68mm wide design makes it highly portable, while still featuring a 21:9 CinemaWide experience in a compact body that is 14 grams lighter than Xperia 1.
Xperia 5's triple camera is equipped with 12 MP image sensors and optical image stabilization (OIS). Furthermore, the camera features Eye AF (Auto Focus) which uses algorithms from Sony's α (Alpha) interchangeable lens camera to enable it to identify and keep focus on a human eye. Additionally, users can freely switch between the 26mm (F1.6) lens, 52mm (F2.4) telescopic lens, and 16mm (F2.4) super-wide lens (35mm conversion), for even more creative photographic opportunities.
And with "X1 for mobile," based on upscaling technology first achieved through BRAVIA, the display can convert SDR (Standard Dynamic Range) content into beautiful, HDR (High Dynamic Range) equivalent picture quality using HDR Remastering technologies. This allows users to view even online video content with more contrast, color, and clarity. Additionally, improved "Game enhancer" boasts expanded recording features, as well as allowing users to enjoy 21:9 and optimized gaming experiences.
Xperia 5 is also equipped with Qualcomm Snapdragon 855 Mobile Platform. Finally, new to Xperia 5 is "Smart connectivity," deep learning technology which analyses Wi-Fi signals and predict near-future connectivity issues. Smart connectivity will automatically switch to LTE when it predicts any compromise in Wi-Fi connection to ensure you always have optimal connectivity.
The Android device will go on sale in October at 799 euros ($884) with pre-orders from next week,
Home Entertainment & Sound
The 1000X series of wireless headphones boasts top of the line noise cancellation. The new addition to the range is the neckband style WI-1000XM2 which joins the headband style WH-1000XM3 and truly wireless WF-1000XM3. Featuring the same HD Noise Canceling Processor QN1 as the WH-1000XM3, this new model promises to achieve industry-leading noise cancellation and high sound quality. Its flexible, lightweight silicon neckband lets you enjoy your favorite music in comfort and style.
Sony is also exhibiting a suite of audio technologies and products. Visitors to IFA will get the chance to experience 360 Reality Audio, a new music experience that immerses users in sound to give the feeling of being at a live concert. An Xperia 1 smartphone and the WH-1000XM3 combine and analyze the listener's hearing characteristics using an app, and create a musical field that is optimized for each individual listener.
The latest products in Sony's Signature Series are the high-resolution audio compatible SA-Z1 near field powered speaker system. By connecting just a single cable to a PC, Walkman, Xperia smartphones, or other audio devices, these speakers promise to deliver a deep and high resolution listening experience.
In the TV category, Sony is also exhibiting its line-up including the BRAVIA MASTER Series ZG9 8K HDR Full Array LED and AG9 4K HDR OLED TVs which launched in Europe this spring. The Picture Processor X1 Ultimate displays all content, including 8K. Additionally, the new Sound-from-Picture Reality achieves the perfect harmony between audio and picture. The exhibit also features products with Android TV that will enjoy improved operability when connected to the Google Assistant, Amazon Alexa, as well as with Apple AirPlay 2 and HomeKit support, which is coming later this year.
Digital Imaging
The latest additions to Sony's Alpha APS-C range of mirrorless cameras are on display at a first public exhibition in Europe. The new flagship Alpha 6600 offers AI-based Real-time Eye AF, in-body optical image stabilization and a battery life of approximately 720 still images delivered in a lightweight and compact frame. Also being exhibited are the new Alpha 6100 and Sony's newest APS-C zoom G lens series including the E 16-55mm F2.8 G standard zoom lens and the E 70-350mm F4.5-6.3 G OSS super-telephoto zoom lens.
Other Digital Imaging products on display include Sony's newest full-frame camera, the Alpha 7R IV, which boasts a 61.0 MP back-illuminated full-frame image sensor. Sony's G Master series lens will be available for attendees to try and in addition, visitors can enjoy RX100 VII, a compact camera that offers the same level of speed and AF performance as the Alpha 9 full-frame mirrorless camera.