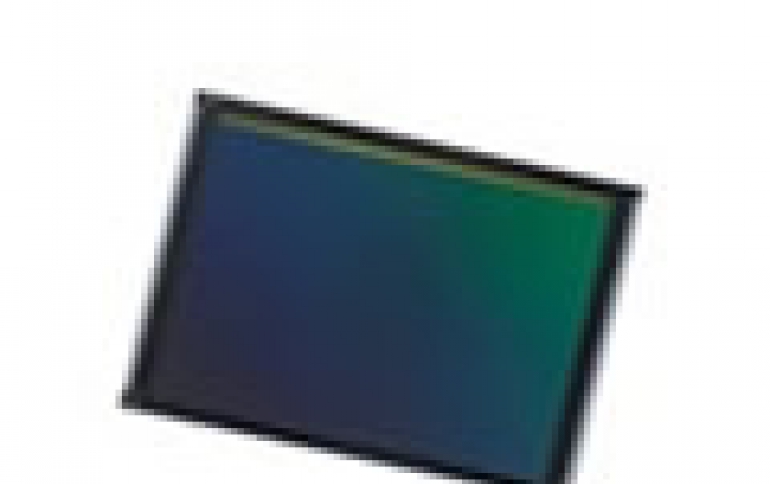 Sony Releases 48-Megapixel Stacked CMOS Image Sensor for Smartphones
Sony will release in September the IMX586 stacked CMOS image sensor for smartphone cameras. The new sensor features 48 effective megapixels, the industry's highest pixel count.
The roduct achieved an ultra-compact pixel size of 0.8 μm, making it possible to pack 48 effective megapixels onto a 1/2-type (8.0 mm diagonal) unit.
The new sensor uses the Quad Bayer color filter array, where adjacent 2x2 pixels come in the same color, making high-sensitivity shooting possible. During low light shooting, the signals from the four adjacent pixels are added, raising the sensitivity to a level equivalent to that of 1.6 μm pixels (12 megapixels), resulting in bright, low noise images.
In addition, original Sony exposure control technology and signal processing functionality are built into the image sensor, enabling real-time output and a dynamic range four times greater than conventional units.
Smartphones like the older Nokia 808 PureView and the Huawei P20 Pro have experimented with similar pixel-binning techniques on sensors with 40 megapixels or more.
Sample units of the new sensor will be available in September for 3,000 JPY ($27).
Specifications
Model name
IMX586
Number of effective pixels
8000 (H) - 6000 (V)48 megapixels
Image size
Diagonal 8.000mm(Type 1/2)
Unit cell size
0.8μm(H) x 0.8μm(V)
Frame rate
Full
30fps
Movie

4K (4096x2160) 90fps

1080p 240fps 720p 480fps(w/crop)

Sensitivity (Standard value: f5.6)
Approx. 133LSB
Sensor saturation signal level (minimum value)
Approx. 4500e
Voltage
Analog
2.8V, 1.8V
Digital
1.1V
Interface
1.8V
Main functions
Image plane phase-difference AF, HDR imaging
Output
MIPI C-PHY1.0 (3 trio) / D-PHY 1.2 (4 lane)
Color filter array
Quad Bayer array
Image output format
Bayer RAW