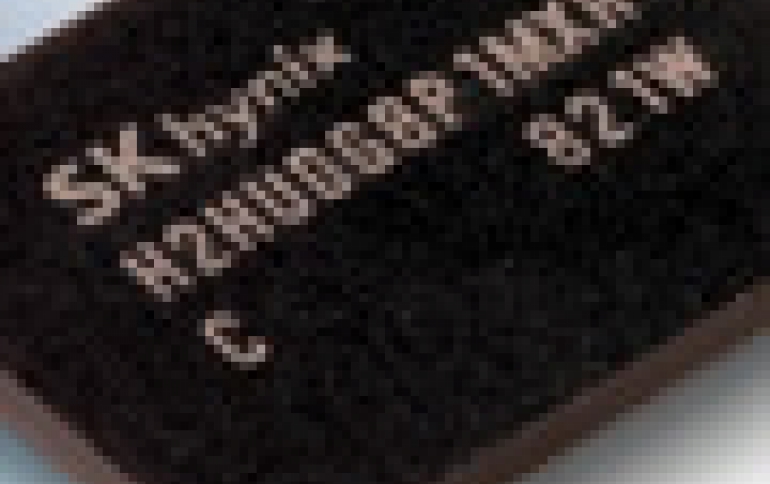 SK Hynix And IBM to Work On PRAM Memory Chips
SK hynix Inc., the world's second-largest memory chipmaker, said Sunday it has signed an alliance deal with IBM on the development of a next-generation Phase Change Random Access Memory (PRAM). SK hynix and IBM will work together to develop a phase-change random access memory (PRAM), a new type of a nonvolatile memory chip.

PRAMs are claimed to be more than 100 times faster than NAND flash memory chips in reading and writing with their durability is over 1,000 times better. They also operate at low voltage.

Easy to manufacture, PRAMs are expected to help reduce production costs and emerge as a candidate next-generation memory solution.

SK hynix and IBM plan to develop the so-called storage class memory chip designed to improve the performance of servers and reduce their power consumption.

PRAM uses the unique property of chalcogenide glass, which is already used in recordable CDs, to switch it between two states. It can store a lot of data but is slower than DRAM, so it could be used in combination with other technologies or as a possible replacement for flash.

Last year Toshiba also said it was working with SK Hynix, hoping to bring another next-generation memory, Spin Torque Transfer MRAM (STT-MRAM) in some personal computers next year. STT-MRAM packs the memory together more densely and is as fast as DRAM.

Micron Technology is also a key player in Phase Change Memory, having bought Intel spin-off Numonyx in 2010.