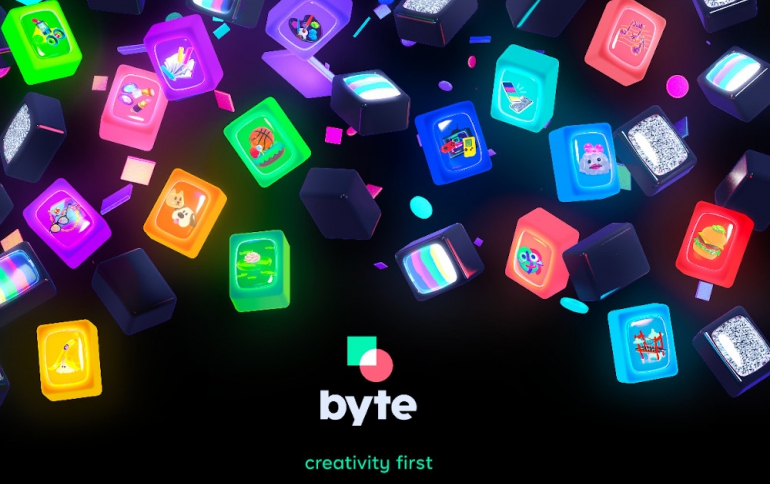 Six-second Looping Videos Return With The New Byte App
Byte, a successor to the Vine short-form video app, has made its debut on iOS and Android.
Backed by Vine's co-founder Dom Hofmann, the app lets you shoot or upload and then share online six-second videos.
Byte features social features like a feed, Explore page, notifications, and profiles. For now, though Byte lacks the remixability, augmented reality filters, transition effects, and other bonus features you'll find in apps like TikTok, which allows posting of 1-minute clips.
"Upload from your camera roll or use the byte camera to capture stuff. stay under the time limit and get lost in the loop. Explore what's loved by the community, handpicked by our human editors, or just served up at random," Byte says.
The app plans to soon launch a pilot of its partner program for offering monetization options to people proving popular on Byte.
According to a Byte tweet:
Very soon, we'll introduce a pilot version of our partner program which we will use to pay creators. byte celebrates creativity and community, and compensating creators is one important way we can support both. stay tuned for more info.
Both TikTok and Snapchat lack direct monetization, pushing popular creators to pull their audiences over to YouTube where they can earn a steady ad-share.
Hofmann co-founded Vine in June 2012, but it was acquired by Twitter before its launch in January 2013. By 2015, Vine's popularity grow and the app reached over 200 million active users. But Twitter shut down Vine's sharing feed in late 2016.
Byte will face the competition from TikTok, Snapchat, Instagram, and more.