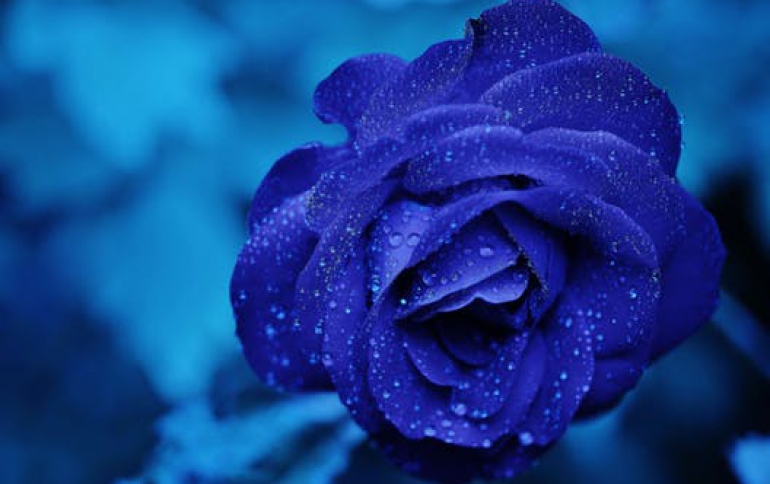 Shuttle Shows Off Its Smallest PC
Shuttle's NC01U model, available in four versions, are 29 mm slim barebones based on the latest Broadwell generation of Intel processors ranging from Celeron, Core i3, Core i5 to even Core i7. The NC01U features a Mini-DisplayPort, HDMI, Intel Gigabit Ethernet, audio, USB 3.0, USB 2.0, RS-232 and an M.2 slot. A replaceable wireless combo module for WLAN (802.11ac) and Bluetooth connectivity also comes already fitted.
The case can accommodate one 2.5" drive (SSD or HDD). The two USB 3.0 ports on the front enable rapid charging of mobile devices. Each of the NC01U models can hold up to 16 GB of DDR3L SO-DIMM memory.
All NC01U machines with an Intel Core processor are capable of playback of 4K Ultra-HD (3840 x 2160) content. The image signal is then transmitted at 60 Hz via Mini-DisplayPort or at 30 Hz via HDMI.
Another feature of these low-energy barebones is the external PCI-Express slot on the bottom. This can be used to connect future external expansion kits such as dedicated AMD and NVIDIA graphics cards, an additional 2.5" drive, network interface or further USB and serial interfaces.
The NC01U measures just 141 x 141 x 29 mm (DWH). Thanks to the supplied VESA mount, all versions can be fitted to any surface and to compatible monitors so they virtually disappear from the desktop.
Model versions
Shuttle XPC nano NC01U with Intel Celeron 3205U - €140
Shuttle XPC nano NC01U3 with Intel Core i3-5005U - €314
Shuttle XPC nano NC01U5 with Intel Core i5-5200U - €388
Shuttle XPC nano NC01U7 with Intel Core i7-5500U - €520
Model

NC0U

NC0U3

NC0U5

NC0U7

Chassis
Barebone PC with a black plastic chassis
Dimensions: 141 x 141 x 29 mm (LWH) = 577 ml
Weight: 0.36 kg net, 1.26 kg gross
Hole for Kensington Lock
Includes vertical stand and 75/100mm VESA mount
Power consumption
Power consumption in idle mode: 5.5 W, full load: 11.6 / 22.4 W (without/with graphics)
(measured with 4 GB DDR3L SO-DIMM, 64 GB 2.5" SSD, Windows 7)
Power consumption in idle mode: 7 W, full load: 13.6 / 23.7 W (without/with graphics)
(measured with 2x 4 GB DDR3L-1600 SO-DIMM, 64 GB 2.5" SSD, Windows 7 64 bit)
Power consumption in idle mode: 7 W, full load: 20 / 31 W (without/with graphics)
(measured with 2x 4 GB DDR3L-1600 SO-DIMM, 64 GB 2.5" SSD, Windows 7 64 bit)
Unknown
Operation System
System comes without operating system. It is compatible with Windows 7 / 8.1 / 10  and Linux (e.g. Ubuntu, OpenSUSE, Fedora). Supports 32- and 64-bit.
Processor

Model: Intel Celeron 3205U (ULV)
System-on-a-chip architecture (SoC): no chipset required

Code name: Broadwell (5th Generation Intel Core)

Cores / Threads: 2 / 2
Clock rate: 1.5 GHz
L1/L2/L3 Cache: 128 kB / 512 kB / 2048 kB

Memory controller: DDR3L-1600 Dual Channel (1.35V)

TDP wattage: 15 W maximum

Manufacturing process: 14 nm

Maximum Tjunction Temperature: 105°C

Integrated Intel HD graphics engine

Supports 64 Bit, VT-x, VT-d, Enhanced SpeedStep, NX bit, SSE 4.1/4.2

Model: Intel i3-5005U (ULV)
System-on-a-chip architecture (SoC): no chipset required

Code name: Broadwell (5th Generation Intel Core)

Cores / Threads: 2 / 4
Clock rate: 2.0 GHz
L1/L2/L3 Cache: 128 kB / 512 kB / 3072 kB

Memory controller: DDR3L-1600 Dual Channel (1.35V)

TDP wattage: 15 W maximum

Manufacturing process: 14 nm

Maximum Tjunction Temperature: 105°C

Integrated Intel HD graphics 5500 engine

Supports 64 Bit, VT-x, VT-d, AVX, AVX2, AES-NI, Enhanced SpeedStep, NX bit, SSE 4.1/4.2

Model: Intel i5-5200U (ULV)
System-on-a-chip architecture (SoC): no chipset required

Code name: Broadwell (5th Generation Intel Core)

Cores / Threads: 2 / 4
Clock rate: 2.2 GHz, up to 2.7 GHz in Turbo mode
L1/L2/L3 Cache: 128 kB / 512 kB / 3072 kB

Memory controller: DDR3L-1600 Dual Channel (1.35V)

TDP wattage: 15 W maximum

Manufacturing process: 14 nm

Maximum Tjunction Temperature: 105°C

Integrated Intel HD graphics 5500 engine

Supports 64 Bit, VT-x, VT-d, AVX, AVX2, AES-NI, Enhanced SpeedStep, NX bit, SSE 4.1/4.2

Model: Intel i7-5500U (ULV)
System-on-a-chip architecture (SoC): no chipset required

Code name: Broadwell (5th Generation Intel Core)

Cores / Threads: 2 / 4
Clock rate: 2.4 GHz, up to 3.0 GHz in Turbo mode
L1/L2/L3 Cache: 128 kB / 512 kB / 4096 kB

Memory controller: DDR3L-1600 Dual Channel (1.35V)

TDP wattage: 15 W maximum

Manufacturing process: 14 nm

Maximum Tjunction Temperature: 105°C

Integrated Intel HD graphics 5500 engine

Supports 64 Bit, VT-x, VT-d, AVX, AVX2, AES-NI, Enhanced SpeedStep, NX bit, SSE 4.1/4.2

Integrated Graphics

Intel HD Graphics

Two digital audio/video ports: Mini-DisplayPort 1.2 and HDMI 1.4a

Clock rate: 300~800 MHz
Maximum resolution: 2560 x 1600
Execution Units (EU): 12

Supports two independent screens

Supports DirectX 11.2, OpenCL 1.3/2.0, OpenGL 4.3

Supports full AVC/VC1/MPEG2 hardware decoding

Supports HD video plus multi-channel digital audio via a single cable

Dynamic, shared memory: up to 1632 MB

Intel HD graphics 5500

Two digital audio/video ports: Mini-DisplayPort 1.2 and HDMI 1.4a

Clock rate: 300~850 MHz
Execution Units (EU): 23

Supports one Ultra HD / 4K display running at 3840 x 2160 (2160p) resolution

Max. frame rate with Ultra HD resolution: 60 Hz via DisplayPort, 30 Hz via HDMI


Supports two independent screens at 2560 x 1600 resolution

Supports DirectX 11.2, OpenCL 1.3/2.0, OpenGL 4.3

Supports full AVC/VC1/MPEG2 hardware decoding

Supports HD video plus multi-channel digital audio via a single cable

Dynamic, shared memory: up to 1632 MB

Intel HD graphics 5500

Two digital audio/video ports: Mini-DisplayPort 1.2 and HDMI 1.4a

Clock rate: 300~900 MHz
Execution Units (EU): 24

Supports one Ultra HD / 4K display running at 3840 x 2160 (2160p) resolution

Max. frame rate with Ultra HD resolution: 60 Hz via DisplayPort, 30 Hz via HDMI

Supports two independent screens at 2560 x 1600 resolution

Supports DirectX 11.2, OpenCL 1.3/2.0, OpenGL 4.3

Supports full AVC/VC1/MPEG2 hardware decoding

Supports HD video plus multi-channel digital audio via a single cable

Dynamic, shared memory: up to 1632 MB

Intel HD graphics 5500

Two digital audio/video ports: Mini-DisplayPort 1.2 and HDMI 1.4a

Clock rate: 300~950 MHz
Execution Units (EU): 24

Supports one Ultra HD / 4K display running at 3840 x 2160 (2160p) resolution

Max. frame rate with Ultra HD resolution: 60 Hz via DisplayPort, 30 Hz via HDMI

Supports two independent screens at 2560 x 1600 resolution

Supports DirectX 11.2, OpenCL 1.3/2.0, OpenGL 4.3

Supports full AVC/VC1/MPEG2 hardware decoding

Supports HD video plus multi-channel digital audio via a single cable

Dynamic, shared memory: up to 1632 MB

Mainboard / BIOS
Supports resume after power failure
Supports Wake on LAN (WOL)
Supports Power on by RTC Alarm
Supports booting from USB devices and SD card reader
AMI BIOS in 8 MByte EEPROM with SPI interface
Supports hardware monitoring and watch dog function (ITE 8528E)
Supports Unified Extensible Firmware Interface (UEFI)
Power Adapter
External 65 W power adapter (fanless)
Input: 100~240 V AC, 50/60 Hz, max. 1.6 A
Output: 19 V DC, max. 3.42 A, max. 65 W
DC Connector: 5.5/2.5mm (outer/inner diameter)
Memory support
2x 204-pin SO-DIMM slot
Supports DDR3L-1333/1600 (PC3-10600/12800) SDRAM at 1.35V
Supports Dual Channel mode
Supports a maximum of 8 GB per DIMM, maximum capacity: 16 GB
Supports two unbuffered DIMM modules (no ECC)


Caution:

This mainboard does only support 1.35V DDR3L memory modules.
Note: DDR3L has a lower operation voltage as DDR3
Slot for M.2 SSD
M.2 slot: (NGFF) type 2242, key M
Supports M.2 SSD card, key B+M, dimensions 22 x 42 mm, Serial ATA interface
Caution: SSDs with PCIe interface (M key only) are not supported
Audio
Audio Realtek ALC 269Q-VC3 High-Definition Audio Codec
3.5mm / 4-pole combo audio connector for headphones and microphone
Digital multi-channel audio output: via HDMI and Mini-DisplayPort
Gigabit LAN
Intel i218LM PHY connected to the MAC of the processor
Supports 10 / 100 / 1.000 MBit/s operation (Gigabit)
Supports WAKE ON LAN (WOL)
Supports network boot by Preboot eXecution Environment (PXE)
Wireless Network (WLAN)
WLAN expansion card (M.2- 2230-AE) with two internal antennas
Chip: Realtek RTL8821AE
Supports Wireless LAN IEEE 802.11b/g/n/ac 1T1R, 2,4 GHz or 5 GHz
Max. speed: 150 Mbps (2.4 GHz) or 433 Mbps (5 GHz)
Supports Bluetooth 4.0
2.5" Drive Bay
Supports one Serial ATA hard disk
or one SATA SSD drive in 6.35cm/2.5" format
Device height: 7 mm (max.)
Supports Serial-ATA III, 6 Gb/s (600 MB/s) bandwidth
Note: no Serial ATA cable is required
Card Reader
Integrated SD card reader
Supports SD, SDHC and SDXC memory flash cards
Genesys Logic GL823-OGY08 with USB interface
Supports booting from SD card
Front Panel connectors
2x USB 3.0 (both support 2.0 A charging)
SD card reader (supports SD, SDHC, SDXC)
Power button
Power LED (blue, blinking in suspend mode)
HDD LED (orange)
Back Panel connectors
Mini-DisplayPort 1.2
HDMI 1.4a
2x USB 2.0
Gigabit LAN (RJ45)
Audio Combo Port for headphones and microphone (3.5 mm jack, 4-pole)
DC-input connector for external power adapter
Left Side connectors
Serial RS232 COM port (D-Sub, 9-pin)