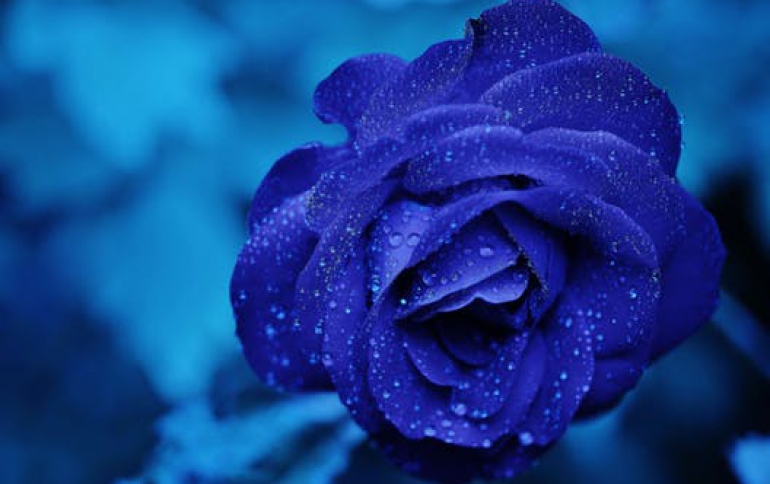 Sharp's New 23-Inch 'IT-TV' Offers the Best of All Worlds in Display Technology
The Wide Aspect IT-23M1U is a Digital HDTV-Compatible LCD Monitor That Enables Users to Enjoy High-Quality PC and TV Images Sharp Systems of America today announced the introduction of their largest and most feature rich LCD desktop display to date, the IT-23M1U. Dubbed by Sharp as an "IT-TV," the IT-23M1U is a 23-inch, wide aspect ratio display that functions as both a PC monitor and a digital, HDTV-compatible LCD TV. The dual function monitor enables users to enjoy high-quality PC and TV images on the same monitor. Utilizing the best of both worlds, the IT-23M1U provides users with a high definition large screen display for more enjoyable PC work, along with a large screen desktop television (complete with remote control operation) that can be used without having to start up the PC.

"Both consumers and professionals are going to love the performance and flexibility of the Sharp IT-23M1U," said Terry Hanly, product marketing manager at Sharp Systems of America. "From spreadsheets and video editing, to computer aided design and other CAD/CAM function, down to DVD & TV viewing and game console playing, the IT-23M1U is an advanced display that offers something for everyone."

The high-performance 23-inch, wide aspect ratio LCD display enables users to view TV and other video while working on their PC. For professional use, the IT-23M1U could be used by day-traders who desire to keep abreast on the latest news reports while using the expansive screen space to monitor various market indicators. For consumer use, the IT-23M1U works great for smaller living arrangements such as lofts, apartments or dorm rooms, doubling for both television and computer use. Additionally, the IT-23M1U can safely be built into any home, making it a great option for homebuilders or renovators looking for modernized options for built-in multimedia.

"Video and photo editing professionals can get tremendous use of the screen real-estate on the IT-23M1U, as they lay out their various tool bars and palettes," explained Hanly. "The options for use with this IT-TV display are wide and flexible, ranging from media centers, console gaming use, day-trading, video and photo editing, and so much more. With both picture-in-picture and split-screen functionality, consumers and professionals alike can take advantage of the flexibility of this high-definition display and let their imaginations run wild."

The IT-23M1U -- A Digital HD-Ready, 23-inch Wide Desktop LCD Monitor

The IT-23M1U is packed with technology features to provide the best in visual performance for both PC and TV functionality. The flexible-use monitor comes complete with picture-in-picture functionality, superior image reproduction technology, a high brightness, and display functions to support a variety of image types and applications. Complete with remote control functionality, the IT-23M1U provides users with options for active computing or passive entertainment usage.

With a high contrast ratio of 550:1 and high brightness of 500 nits, the IT-23M1U display provides users with a large, high definition screen capable of viewing the most detailed computer-aided design images. With a response time under 16ms, the IT-23M1U provides high performance for sharp delineation of quickly moving, and/or high data images without latent images or ghosting.

Complete with HDTV functionality, the IT-23M1U offers an array of technologies for high picture quality reproduction of high-definition TV images. Included in these technologies is a movement adaptive digital noise reduction function, which improves the reproduction and sharpness of pictures with rapid movement to reduce the 'signal noise' at the edges of moving objects. Additionally, the monitor comes with color and luminance improvement technology, which corrects waveform distortions that give pictures a washed-out look. Using this corrective technology, the IT-23M1U displays vivid and clear reproductions of detailed parts of images, with irresistibly brighter whites and crisper, darker blacks. Pixel by pixel, the IT-23M1U provides precision and performance for high-quality PC and TV images.

The IT-23M1U comes with an array of display functions to support a variety of image types and applications. The system can switch between different screen modes suited to the type of input, including analog, DVD, and other types of video. Included in these display modes is 'normal mode' (which reproduces video with a 4:3 aspect ratio), 'wide mode' (which stretches out the 4:3 aspect video horizontally to fit the entire screen), 'cinema mode' (which displays video containing bands at the top and bottom by enlarging it to fit the entire screen), and 'full mode' (which takes advantage of full resolution of the monitor by displaying video from 16:9 to 4:3 over the entire screen without stretching).

Enhancing the experience of the IT-23M1U, the unit comes equipped with built-in 10-watt stereo speakers to provide an enhanced audio experience. Using Virtual Dolby Surround (Pro Logic II) technology for 3-dimensional sound effects, the IT-23M1U reproduces theatre surround with "like you are there" presence.

The IT-23M1U inputs include analog mini D-sub 15 pin and a DVI-D 24 pin for PC accessibility. For video, the monitor is equipped to handle RCA (component) inputs, S-Video, and high definition component for HDTV compatibility. The unit can also accept antenna RF input for local broadcast signals.

Available immediately the Sharp IT-23M1U 'IT-TV' monitor sells for an estimated street price of $1,499.

17-inch and 15-inch IT-TV's Available

Sharp is updating the styles of their previously available 15-inch and 17-inch IT-TV monitors to match the sleek and stylish design aesthetics of the IT-23M1U. The 17-inch model, known as the LL-M17W1, was awarded an editors pick in PC World's November 2004 issue. While the technology specs of both models remain unchanged, the units will receive a physical makeover to match the styling of the IT-23M1U. The updated 17-inch monitor will be available under the model name LL-M171MU, and sells for an estimated street price of $679.00. The corresponding 15-inch unit, the LL-M15X1, will get an update as the LL-15M1U, and sells for an estimated street price of $449.

Availability

Sharp IT-TV displays are available for order immediately through Sharp directly (http://store.sharpsystems.com), or through Sharp's network of retail partners and reseller channels. For more information, call 800-BE-SHARP.