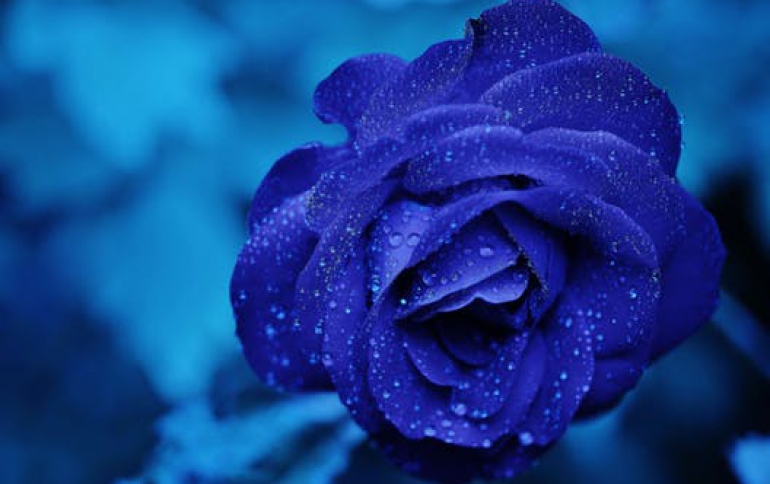 Seagate Introduces GoFlex for Mac External Drives
Addressing the personal preferences of the Mac community, Seagate today introduced a new collection of GoFlex for Mac external drives designed to make it easy for those who use Mac OS X and Time Machine to backup, shuttle, or share their digital content. These new portable and desktop solutions are HFS+ formatted out-of-the-box, making them compatible with Apple Time Machine backup software, while maintaining the ability to work across both Microsoft Windows and Mac OS X computers. GoFlex for Mac drives can also be used with computers running Windows by simply downloading an HFS+ driver for Windows from Seagate.com, which will provide full read-write access to the drive from a Windows computer.
Each GoFlex for Mac product comes bundled with FireWire 800 and USB 2.0 adapters and cables but also delivers the flexibility to change the drive?s interface to USB 3.0 or powered eSATA for use with Windows computers. To deliver a fresh look that fits with today's Apple product line, each 2.5-inch, ultra-portable drive in the family features a soft-touch, metallic finish, which is also designed to withstand scratches, fingerprints or other marks incurred from travel.
The new line-up of GoFlex for Mac external drives include:
- GoFlex for Mac ultra-portable drive - This 2.5-inch portable drive is now designed specifically for use with Apple's Time Machine right out-of-the-box, easily go back in time to access changes or file updates were before they were made. MSRP $199.99 for 1TB, and $249.99 for 1.5TB.
- GoFlex for Mac Limited Edition ultra-portable drive - The GoFlex for Mac Limited Edition ultra-portable drive packs 1TB of storage into the standardized 2.5-inch form factor, making it the slimmest high-cap drive available on the market today. With a depth of 12.5mm and shorter in length than an iPhone, the GoFlex for Mac Limited Edition is perfect for use with GoFlex TV or GoFlex Net. MSRP $199.95 for 1TB.
- GoFlex Pro for Mac ultra portable - This 7200RPM, 2.5-inch drive delivers advanced performance for those professionals who place high demands on their storage. Using the included FireWire 800 cable to achieve transfer speeds up to three times faster than USB 2.0. MSRP $149.99 for 500GB; $179.99 for 750GB.
- GoFlex Desk for Mac drive - This 3.5-inch high-capacity external drive includes a flexible design that can sit horizontally or vertically to fit your workspace. Back up files using Apple?s Time Machine. Optional software displays the drive's real-time capacity with lights on the dock and includes other useful tools. MSRP $219.99 for 2TB; $279.99 for 3TB.
In addition, each GoFlex for Mac drive can be used with other devices in the GoFlex Storage System such as the GoFlex Net media sharing device and the GoFlex TV HD media player. These solutions provide the flexibility to enjoy content on a TV or a mobile device, such as an iPad or smart phone. There is also an option to download additional software for use with all GoFlex for Mac drives that will provide utilities such as a control to turn the activity lights off and a tool to verify that the drive is functioning properly. Each drive in the family also comes backed by a Seagate three-year warranty.
Certified GoFlex Storage System for Third-Party Manufacturers
Seagate also today announced, at the Consumer Electronics Show in Las Vegas, a new program to allow third-party companies to incorporate slots on their products to support removable GoFlex external hard drives. The Certified GoFlex Storage System concept products on display range from media players and set-top boxes to computers and televisions, and each will incorporate a slot to accept an ultra-portable drive compatible with the Certified GoFlex Storage System.
The Certified GoFlex Storage System initiative is a certification process whereby Seagate will qualify products from participating companies to incorporate slots that meet the specifications of accepting ultra-portable drives that meet the Certified GoFlex Storage System standard. The Certified GoFlex Storage System will establish placement of both slot-based consumer electronics devices as well as certification of third-party external storage modules. Seagate's certification also endorses the soon to be established SATA - IO Universal Storage Module (USM) specification.
Since the GoFlex ultra-portable drives are also standardized on the new SATA USM specification, third-party manufacturers can build GoFlex certified products to accept a 2.5-inch ultra-portable external hard drive.
The SATA USM specification is a standard specification to accept a complete, powered external storage device into consumer electronic devices. Modules designed according to the SATA USM specification will enable consumers to instantly access their music, movies, photos and other content from a variety of consumer electronics products, and to seamlessly transfer content between devices.
Seagate will highlight a variety of applications enabled by USM devices using the Certified GoFlex Storage System. Additionally, several consumer electronics manufacturers will be showcasing their Certified GoFlex Storage System concept products at the 2011 Consumer Electronics Show in Las Vegas. The showcase will include a television, notebook computer, desktop PC, plug computer, DVR and docking station. The companies showcasing these new prospective product capabilities include: Antec, GIEC, Hi-Sense, Ionics and Thermaltake.