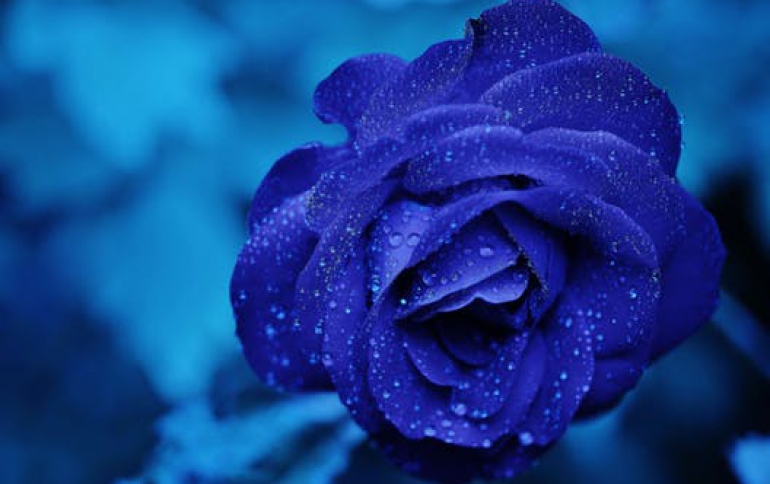 Samsung's Smart Cameras at CES
Samsung has on display the WB2200F, WB1100F, WB350F, WB50F and the WB35F Smart cameras at CES in Las vegas. The Samsung WB2200F camera is featuring a 60x Optical Zoom and it is equipped with NFC and Wi-Fi capabilities. The new 'Tag & Go' feature even goes one step further, connecting the WB2200F with smartphones through simply touching the two devices together. Photo Beam sends photos being viewed on the camera straight to smartphones, while AutoShare saves images straight to smartphone in real time. With Remote Viewfinder photographers can use their smartphone to control the WB2200F, a solution for setting up group or individual shots, while Mobile Link allows the transfer of selected images to smartphones.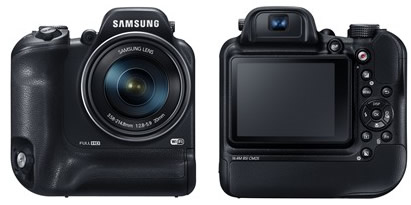 The WB2200F is featuring a 16MP BSI CMOS sensor and allows you to operate the zoom at double speed, or to go directly from zero to 60x zooms. With a 20mm Ultra Wide angle users can pack even more into the frame. 1080/30p Full HD Movie recording delivers high quality video, which can be enjoyed on the 75.0mm (3.0-inch) hVGA LCD screen that also displays the device's EVF.
Its Electronic Viewfinder makes photographer's jobs easier and the device's i-Function control facilitates full manual control accessed through the touch of a button. Amateur and expert photographers alike can benefit from Smart Mode, a range of automatic modes which offer settings for any shooting scenario.
The WB1100F offers 35x Optical zoom capabilities coupled with 25mm wide angle lens. It also features a Speed Control Key that allows users to move through the various levels of zoom with ease; NFC and Wi-Fi connectivity; the 'Tag & Go' feature; AutoShare; MobileLink; and Remote ViewFinder.

The Samsung WB350F SMART Camera comes with 21x optical zoom capabilities and a 23mm Wide Angle lens as standard. It is also furnished with a 16MP BSI CMOS sensor; NFC and Wi-Fi connectivity; 'Tag & Go' technolog; AutoShare; MobileLink and the Remote ViewFinder mode. In addition, this camera is capable of uploading original photographs directly to Dropbox.

Another facet of the device is its ability to capture Full HD video recordings at 30 frames a second, while the 75.0mm (3.0-inch) hVGA Hybrid Touch LCD Screen allows users to watch their recordings back in high definition while also allowing for simple navigation through both controls and text entry.
The WB50F has a 12x optical zoom ad a 16MP CCD sensor. It also offers NFC and Wi-Fi connectivity; 'Tag & Go', AutoShare; Remote Viewfinder and Mobile Link.
Both Smart Mode and Smart Auto are standard with the WB50F. Smart Mode allows for a number of different customization and personalization settings to be used by photographers. Smart Auto automatically selects these settings based on an analysis of the shooting situation.
The WB35F boasts a 12X optical zoom and 16MP CCD sensor. It also shares the 'Tag & Go ', AutoShare and Remote View Finder with the rest Smart cameras.
The WB35F is also pre-loaded with a suite of Smart Mode options that enable photographers to enhance the color and quality of any image, along with the Smart Auto mode. Additional capabilities of the device include Live Panorama mode and HD video recording in impressive HD quality.
The camera has a 67.5mm (2.7-inch) QVGA LCD screen.
WB2200F

WB1100F

WB350F

WB50F

WB35F

Image Sensor

16.3 effective megapixel 1/23? BSI CMOS sensor

16.2 effective megapixel CCD sensor

16.3 effective megapixel 1/2.3" BSI CMOS

16.2 effective megapixel 1/2.3" CCD

Lens

60x Optical Zoom Lens, 20mm Ultra Wide angle, F2.8(W) ~ 5.9(T)

35x Optical Zoom Lens, 25mm Wide angle, F3.0(W) ~ 5.9(T)

21x Optical Zoom Lens, 23mm Wide Angle, F2.8(W) ~ 5.9(T)

12x Optical Zoom Lens, 24mm Wide Angle, F3.1(W) ~ 6.3(T)

IS

OIS (Optical Image Stabilization)

Dual IS: OIS (Optical Image Stabilization) + DIS (Digital Image Stabilization)

OIS (Optical Image Stabilization)

Display

75.0mm (3.0-inch) hVGA LCD screen

75.0mm (3.0-inch) HVGA Hybrid Touch Screen

75.0mm (3.0-inch) HVGA LCD screen 

67.5mm (2.7-inch) QVGA LCD screen

View finder

EVF

No

ISO

Auto, 80, 100, 200, 400, 800, 1600, 3200, 6400

Auto, 80, 100, 200, 400, 800, 1600, 3200

Image

JPEG format 16M, 14MP, 12M Wide, 10M, 8M, 5M, 3M, 2M Wide, 1M

Video

Full HD Video Recording (1920x1080/ 30fps), 1280?720/ 30fp, 640?480/ 30fps, 240 web

High Speed 176x128/ 360fps, 384x288/ 240fps

HD Video Recording (1280?720/ 30fp), 640?480 (30fps), 240 web

Full HD Video Recording (1920x1080/30p), 1280?720 (30fp), 640?480 (30fps), 240 web

HD Video Recording (1280?720 /30fp), 640?480 /30fps, 320x240 web

Video Output

AV, HDMI 1.4

AV

Value-added

Features

Tag & Go (NFC/Wi-Fi) : Photo Beam, AutoShare, Remote View Finder, Mobile Link

SMART Mode : Beauty Face, Continuous Shot, Landscape, Macro, Panorama, Action Freeze, Rich tone, Silhouette, Sunset, Low Light Shot, Fireworks, Light Trace

SMART Mode : Beauty Face, Action Freeze, Sunset, Landscape, Silhouette, Fireworks, Night, Macro, Light Trace

SMART Mode : Beauty Face,  Landscape, Action Freeze, Panorama, Waterfall, Silhouette, Sunset, Fireworks, Light Trace, Low Light Shot,  Rich tone, Continuous Shot, Macro

SMART Mode : Landscape, Action Freeze, Silhouette, Sunset, Fireworks, Light Trace, Beauty Face, Night, Macro

i-Function Control, Dual Grip, Full Manual Mode

Live Panorama

Baby Monitor, Dual Capture 

Soft Flash 

 

Long life battery

Speed Control key

 

Photo/Video Filter, Live Panorama

Wi-Fi Connectivity

Photo Beam, AutoShare, Remote View Finder, Mobile Link, SNS & Cloud, E-mail, Samsung Link, S/W Upgrade Notifier

Photo Beam, AutoShare, Remote View Finder, Mobile Link, Group Share, SNS & Cloud, E-mail, Samsung Link, S/W Upgrade Notifier

Photo Beam, AutoShare, Remote View Finder, Mobile Link, SNS & Cloud, E-mail, Samsung Link, S/W Upgrade Notifier

Bundle PC software

i-Launcher

Storage

SD (up to 2GB guaranteed), SDHC (up to 32GB guaranteed), SDXC (up to 64GB guaranteed)

micro SD (2GB guaranteed), micro SDHC (up to 32GB guaranteed), micro SDXC (up to 64GB guaranteed)

* Class 6 or above is recommended

Battery

BP-1410

SLB-10A

BP70A

Dimension (WxHxD)

119 X 121.8 X 35.5(98.7)mm

124.5 x 86.5 x 96 mm

124.5 x 86.5 x 96 mm

101 x 68 x 27.1(20.5)mm

101 x 68 x 27.1(20.5)mm

Weight

608g (without battery)

462g (without battery)

462g (without battery)

157g (without battery)

157g (without battery)