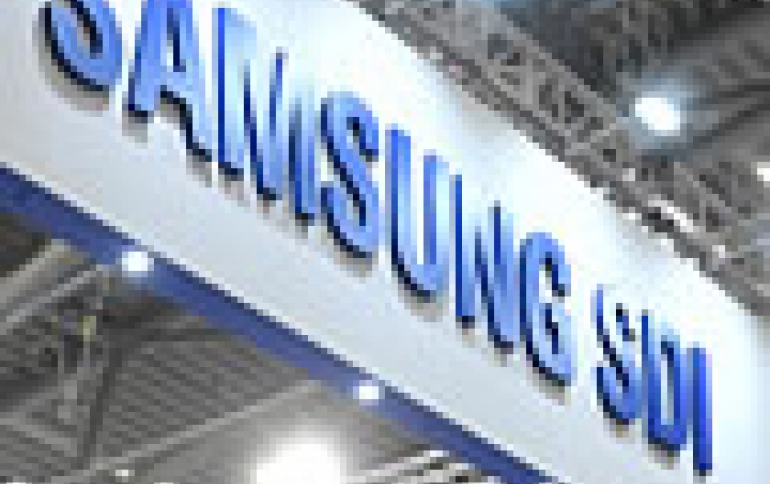 Samsung SDI Unveils New Residential ESS Module
Samsung SDI revealed its technology through new 'high-voltage home ESS battery module' with high energy conversion efficiency, during the 'EES (Electrical Energy Storage) Europe 2018' exhibition for the ESS.
The new 'high-voltage residential ESS battery module' features superior energy conversion efficiency by high voltage compared to the conventional residential ESS modules. To use the power generated by the photovoltaic generator at home, a current conversion process is required, which causes power loss. In this process, the higher the voltage of the ESS holds, the lower the energy loss occurs, which leads to higher efficiency.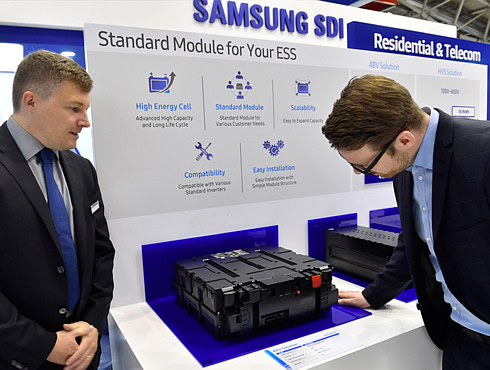 Samsung SDI's ESS module has been evaluated to have evolved by twice the energy density compared to the products released last year. It is the cell & module design technology that enables a significant increase in energy density just in a year. Without changing the size of battery cell applied to the new ESS module, Samsung SDI says it enlarged its capacity by more than 20% "through innovation of internal materials and optimized the module design to double the energy density."
Market research agency B3 forecasts that the residential ESS market will be 1,259MWh (megawatt hours) this year and 1,889MWh in 2020, growing at an average annual rate of 15%.