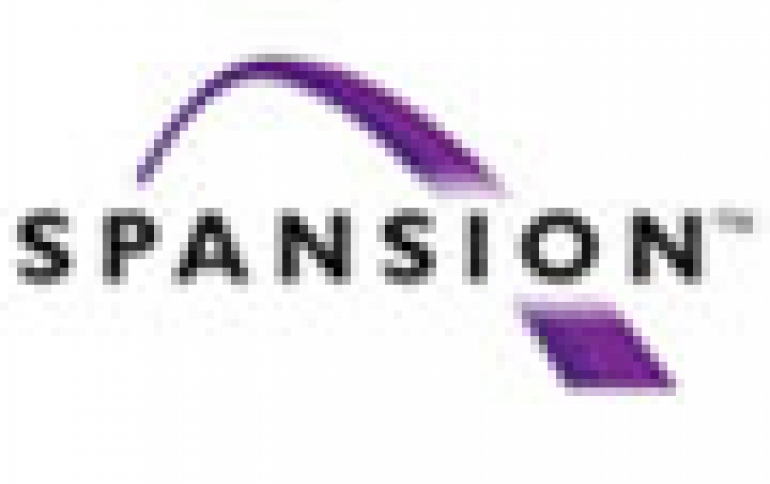 Samsung to Pay Spansion $70 Million in Cash
Spansion has settled its patent litigation lawsuits with Samsung and as part of the settlement, Samsung will pay Spansion $70 million and Spansion and Samsung have exchanged rights in their patent portfolios in the form of licenses and covenants subject to a confidential settlement agreement. The settlement ends the patent disputes between the two companies and is a significant step forward in Spansion's reorganization process.

"Spansion is a technology innovator in Flash memory with valuable IP and this agreement is a significant milestone in the company's strategy to further develop its IP licensing business," said John Kispert, Spansion President and CEO. "In addition, the agreement strengthens our cash position to help Spansion emerge from the Chapter 11 process a stronger and more focused company."

Flash memory, which retains data in devices when the power is turned off, is found in virtually all electronic devices, forms the foundation of the world's mp3 players, cell phones, digital cameras and other consumer electronic devices and is one of the largest segments of the semiconductor industry, with over $130 billion in total revenues since 2000, according to data from Worldwide Semiconductor Trade Statistics, Inc.

Due to Spansion's recent Chapter 11 filing, the agreement is subject to approval by the bankruptcy court. The agreement is contingent upon the dismissal of the claims and the satisfaction of certain conditions including bankruptcy court approval.

In November 2008, Spansion filed two separate patent infringement complaints against Samsung with the International Trade Commission and in the U.S. District Court in Delaware. As part of the complaints, Spansion was seeking the exclusion from the U.S. market of mp3 players, cell phones, digital cameras and other consumer electronic devices containing Samsung's flash memory components. The complaint in the U.S. District Court in Delaware also sought an injunction and treble damages based on Samsung's sale of flash memory. Samsung counterclaimed in the District Court against Spansion for infringement of its own patents seeking damages and an injunction. On January 28, 2009, Samsung filed a patent infringement complaint in Japan against Spansion Japan Limited seeking both injunctive relief and damages for based upon Japanese patents owned by Samsung. Each of these actions is to be dismissed pursuant to the settlement agreement with neither side admitting liability.