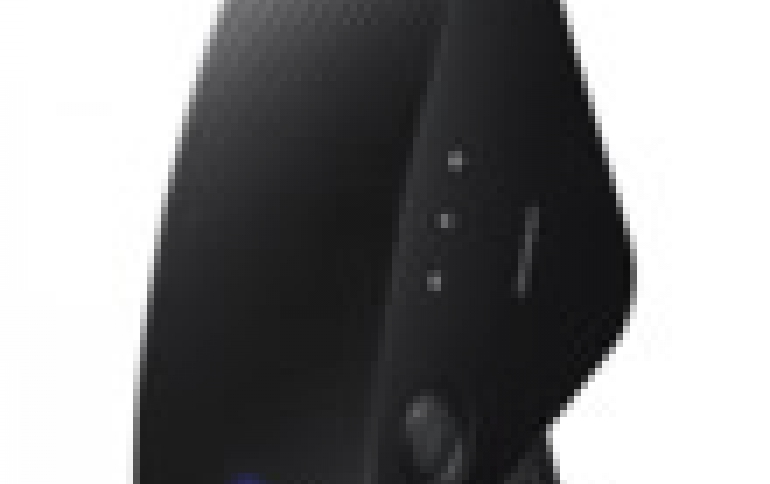 Samsung Introduces First Curved Soundbar For TVs
Samsung's HW-H7500/H7501, the first TV-Matching curved soundbar, and M3, the latest addition to the company's wireless audio multiroom product line, will be released at IFA 2014 in Berlin. Samsung's HW-H7500/H7501 TV-Matching Curved Soundbar can be used as a stand or mounted type for wall-mounted TV with 55 and 65 inch Samsung Curved UHD TVs – complimenting the aesthetic design of the TV. The Curved Soundbar can be used for wall-mounting as it can be installed under the TV – replacing the TV stand – without the need to drill separate holes into the wall.
The Curved Soundbar has a width of 42 mm and a curvature radius of 4,200 mm – the same curvature of the Samsung Curved UHD TVs. It is crafted with a brushed aluminum finish that matches Samsung's 55 and 65 inch Curved TVs.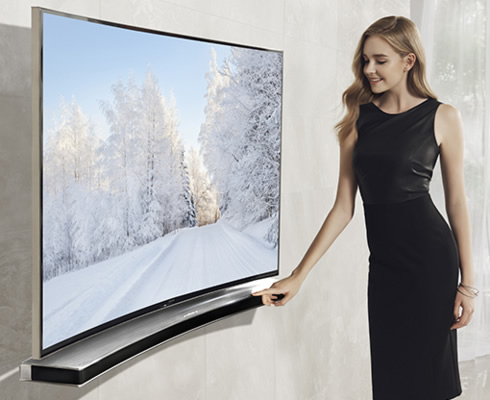 The Curved Soundbar is featuring 8.1 channel support and adds two speaker units on the both of sides, delivering sound from three directions. Samsung's technology provides amped up mid and low-range capabilities for improved fidelity and minimized sound distortion. Users can control these features through Samsung TV remote controls and by connecting the Soundbar to the Samsung TV wirelessly via "TV SoundConnect.
Samsung has also added a new product to its Wireless Audio Multiroom Series – the M3. The M3 joins the M7 and the M5 as part of the wireless home entertainment product line, and offers a more compact and affordably priced option.
Samsung Wireless Audio Multiroom provides a plug-and-play installation, plug in and download the free application, and received the "Easy Installation" official accreditation from TUV, an official certification authority in Germany. Due to the M3's compact size, people can enjoy balanced sound even in smaller areas around the home. Users can also listen to music from multiple audio devices controlled by smartphone or tablet.
To take full advantage of multiroom sound, Samsung has partnered with Spotify and will introduce their joint strategy at IFA 2014 to provide users a more diverse music catalogue and the ability to have their music follow them throughout the home. As part of the partnership, users can play more than two Samsung Wireless Audio Multiroom at once – for the first time for Spotify Connect.