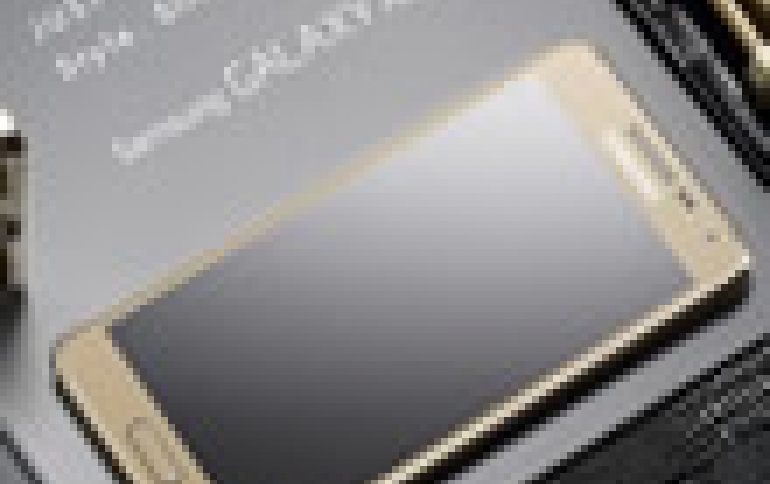 Samsung Galaxy Alpha And LG G3 Vigor Coming from AT&T
The
Samsung Galaxy Alpha
will be available starting Sept. 26 exclusively from AT&T, along with another G3 variant, the LG G3 Vigor.
The Samsung smartphone features a metal frame and slim build, with a 4.7-inch HD Super AMOLED screen. It is powered by a 2.5GHz Quad Core processor and up to 32GB of storage. It is equipped with a 12MP rear-facing camera and a 2.1MP front-facing camera.
While on-the-go, the Ultra Power Saving Mode will turn your screen to black and white, and shut off non-essential apps, so you get the most out of the battery you have left.
Last but not leest, the S Health app will track your steps, challenge your friends, offer you medals and even on-demand nutrition tips.
AT&T will be offering three payment options for the new smartphone:
$25.55 per month on AT&T Next18
$30.65 per month on AT&T Next12
$199.99 with a two-year agreement.
No annual commitment for $612.99
AT&T will also bring the LG G3 Vigor smartphone the same day with the galaxy Alpha. The company's customers can purchase the LG G3 Vigor for $334.99 with no contract, $13.96 a month with Next 18, $16.75 a month with Next 12,3 or $49.99 with a new two-year contract.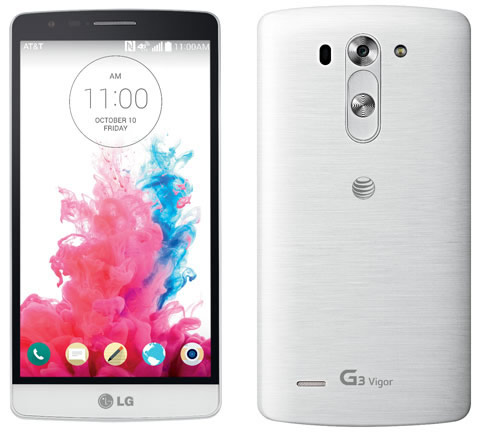 The LG G3 Vigor, with its five-inch HD IPS display, weighs 4.7 ounces and packs in new features:
Camera with Laser Auto Focus and Tap to Shoot: Eight megapixel rear camera with Laser Auto Focus. In camera mode, simply tap once anywhere on the viewfinder to focus the camera and take the picture.
Taking selfies and group photos with the 1.3 megapixel front-facing camera is easy by raising your hand and making a fist, which initiates a three-second timer.
Knock Code: Secure your phone with a code created by using a customized sequence of knocks on the display to wake and unlock the phone.
Smart Cleaning: Remove temporary files and infrequently used apps to free up space.
Write or draw and schedule memos to appear based on calendar or location inputs with QuickMemo+; overlay and adjust up to two windows on the primary screen for multitasking with QSlide Function.

LG G3 Vigor technical specifications:
Display: 5.0-inch HD (1280 x 720) IPS Display
Battery Capacity: 2,540 mAh
Platform: Android 4.4 KitKat
Technology: GSM, LTE, HD Voice
Processor: Qualcomm Snapdragon 1.2 GHz Quad-Core
Network: GSM Quad Band / UMTS Tri Band / LTE
Frequencies: GSM 850/900/1800/1900 MHz; UMTS 850/1900/2100; LTE Bands 2/4/5/17, Roaming Bands 1/3/7
Data Transmission: GPRS, EDGE, UMTS, HSPA+, LTE
Dimensions: 5.42-inch (H) x 2.74-inch (W) x 0.39-inch (D)
Talk Time: up to 17.5 hours8
Standby Time: up to 26 days and 11 hours
Internal Memory: 8 GB; supports microSD card up to 32 GB9