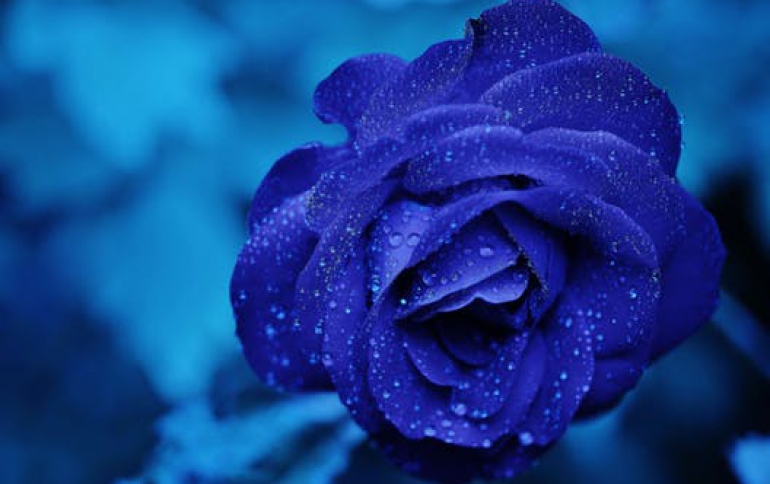 Samsung Electronics shows next-generation optical disc
Samsung Electronics Co., Ltd. exhibited its next-generation optical storage unit at the 2002 International Consumer Electronics Show (CES). Its optical system is based on the 0.1 millimeter-thick cover layer that has been widely adopted by many makers. Despite its effort to glue together disc substrates of a thickness of 0.6 millimeters or 0.4 millimeters, Samsung Electronics has almost decided on adopting the 0.1-millimeter cover layer type, it said.

Commercialization of the product is expected around 2004, the company said.

At the CES, a playback unit was publicly presented for the second time, as it had been made public in October 2001 in Korea. Recording capacity of a single layer on one side of the disc, 12cm in diameter, is 23GB. The disc records through grooves with a track pitch of 0.3 micron and the shortest recording mark length of 0.185 micron. Its wobbles are modified AM (MAM).

Its coding system for recording is called "RLL (2,10) Dual," which was independently developed by Samsung. This system is expected to make an improvement of about 5 percent, as compared with the EFMPlus system currently used in DVD recording. Its error-correction method also was developed by the company and is called the Block and Codeword Interleaving Scheme. It is specified to have an error-immunity twice that of the RS-PC method currently used in DVDs.

In this playback demonstration, a disc without a cartridge was used. However, a disc cartridge will be necessary when it is marketed, according to the company.

The prototype device processes signals based on adaptive partial response maximum likelihood (PRML).

The disc features a hard coat with a cover layer created through the spin coating process. The material for the recording film is an Sb-Te series of eutectic structure; and data transfer rate at 35Mbps. When mastering a disc, ultraviolet rays with a wavelength of approximately 250nm are employed as a light source.