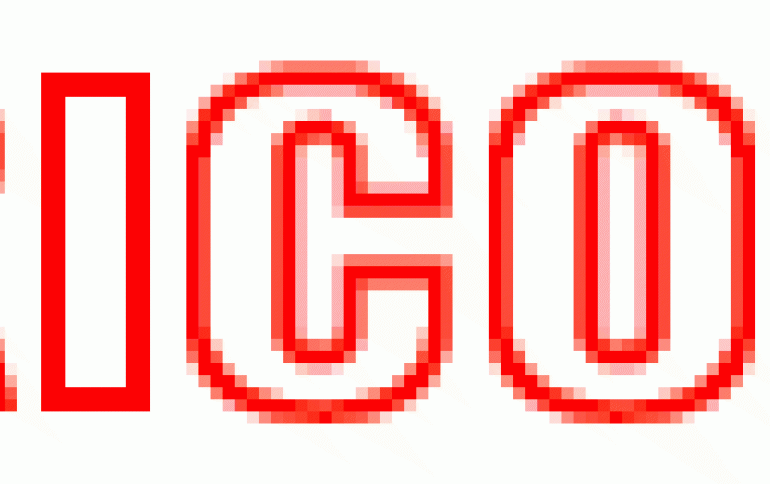 Ricoh Announce 16X DVD+R Media!
The new High Speed DVD+R 16x from RICOH, records 4.7 GB in about six minutes! The DVD+R 16x from Ricoh is a newly developed premium quality storage medium which stores data at 16x speed. The DVD+R 16x ? product code D16RD-G5SC ? utilises Ricoh?s exclusive, highly sensitive coating technology, and is produced using high-precision tools. The high production quality guarantees a secure high-speed recording process. Further benefits of the new medium include extreme longevity and high levels of compatibility.

As a leading member of the DVD+RW alliance, Ricoh plays a significant role in the development of future standards for optical storage solutions. DVD+R 16x is an extension to Ricoh?s already impressive range of DVD storage media. Ricoh offers users the right media for all major areas of application. These include the DVD+RW 4x, the DVD+R 8x, the Double Layer DVD+R 2.4x and the DVD-R 8x.

The most important features of the Ricoh DVD+R 16x

1. The new organic coating and production using high precision tools form the basis for a guarantee of 16x write speeds at the same time as extreme longevity and excellent compatibility.

? Adjustment to the latest 16x write process means the Ricoh DVD+R 16x allows the user to write a complete 4.7 GB disk in just six minutes. Compared to the 8x write process, this represents a time saving of around 30 percent.

? As well as the 16x speed, which is reached with appropriate compatible drives, the DVD+R 16x can also be used at write speeds of between 2.4x and 8x.

? The development of the exclusive recording coating is the result of comprehensive detailed tests. The resulting fine-tuning formed the basis for production of the Ricoh DVD+R 16x, which perfectly combines high sensitivity and longevity.

? Thanks to new high-precision tools, the disk guarantees optimum recording and playback compatibility. Both the breadth and the depth of the high frequency wobble characteristic of DVD media have been perfectly coordinated and optimised through Ricoh?s unique production process. Thus full use is made of the excellent properties of the new coating.

? Extensive tests on the mechanical properties of the disk have resulted in a comprehensive optimisation of the production process. This significantly reduces disc errors during recording, which also contributes to the high level of playback compatibility of the new Ricoh Premium DVD+R 16x.

2. New product packaging with easy to understand premium design

? A new packaging has been developed for the DVD+R 16x which emphasises the premium quality of the product and is also easy to understand. Standard features like the speed and the number of disks in the pack can be seen by the user at first glance.

? The disks are supplied in transparent 10 mm jewel cases.