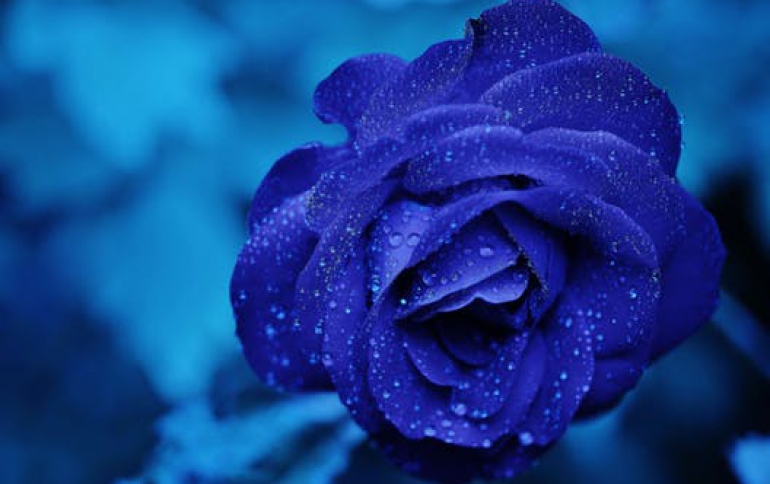 Razer Launches Quad-core Blade Stealth Laptop and Core V2 External Graphics Enclosure
Razer today announced the new Razer Blade Stealth laptop featuring Intel's latest 8th generation quad-core processor and the Razer Core V2 external graphics enclosure.
The new Razer Blade Stealth quad-core variant comes equipped with a quad-core 8th Gen Intel Core i7-8550U processor. This latest quad-core CPU supports Turbo Boost speeds up to 4 GHZ, while improved battery life now provides up to 10 hours of mobility. For extreme multitasking, Razer also includes 16 GB of dual-channel system memory.
The Razer Blade Stealth features the 13.3-inch Quad HD+ (3200 x 1800) IGZO touch-enabled display with 100 percent sRGB color space.

The laptop retains its claim as one of the most portable and durable machines on the market, measuring 0.54 inches thin and weighing 2.97 pounds. The chassis is CNC-milled from aircraft grade aluminum, and available in either black or gunmetal gray finish. The black version of the Razer Blade Stealth remains one of the only portable laptops in the world equipped with the individually backlit Razer Chroma laptop keyboard.
The new quad-core Razer Blade Stealth is available at $1,699 and is equipped with 16GB of RAM and a 512 GB PCIe SSD. It is shipping today from RazerStore.com in the United States, Canada, France, United Kingdom, and Germany.
The Razer Core V2 allows gamers to transform highly mobile Thunderbolt 3 laptops like the Razer Blade Stealth into a desktop-class gaming experience. A single Thunderbolt 3 (USB-C) connection is all it takes to connect a laptop with the graphics enclosure.
It now features the first dual Thunderbolt 3 internal controller design that separates lanes for both graphics and connected devices, ensuring fluid gameplay. The external graphics enclosure comes with four USB 3.0 ports and Gigabit Ethernet for connecting a wide array of peripherals.
Starting from a block of durable raw aluminum, the Razer Core V2's chassis is CNC precision milled for a rigid and compact form-factor. This compact design encloses a 500W power supply to provide adequate power for graphics and connected devices.
The Razer Core v2 external graphics enclosure now supports the most popular gaming graphics cards, including NVIDIA GeForce 10 series and AMD Radeon 500 series with XConnect technology.
For professional use, the Razer Core v2 now allows users to connect an external high-end desktop NVIDIA Quadro GPU to Thunderbolt 3 eGPU-enabled laptops.
The Razer Core V2 will be available at $499 and will be shipping soon in the United States, Canada, United Kingdom, France, and Germany.
Razer Blade Stealth Specifications:
Available in Black or Gunmetal
Quad-core 8th Gen Intel Core i7-8550U Processor (1.8 GHz / 4.0 GHz)
16GB Dual-Channel system memory (LPDDR3-2133 MHz)
3 in. IGZO 16:9 aspect ratio, capacitive multi-touch display
QHD+ (3200 x 1800) touch IGZO display
Intel HD Graphics 620
Windows 10 Home
512 GB PCIe SSD
Windows 10 (64-bit)
Killer Wireless-AC 1535 (902.11a/b/g/n/ac + Bluetooth 4.1)
Thunderbolt 3 (USB-C)
USB 3.0 port x 2 (SuperSpeed)
Anti-ghosting keyboard
Black: Powered by Razer Chroma
Gunmetal: White keyboard backlighting
HDMI 2.0 audio and video output
Built-in stereo speakers
5 mm headphone/microphone combo port
Built-in array microphone
Trusted Platform Module (TPM 2.0) security chip embedded
Compact 65 W USB-C power adapter
Built-in 53.6 Wh rechargeable lithium-ion polymer battery
54 in. / 13.8 mm (Height) x 12.6 in. / 321 mm (Width) x 8.1 in. / 206 mm (Depth)
98 lbs. / 1.35 kg
Price: $1,699 - 512 GB SSD

Razer Core V2 Specifications:
Connection to PC via Thunderbolt 3 using included 40 Gbps cable
Supports single double-wide, full-length, PCI-Express x16 graphics card
Razer Core inner dimensions - 5.71 in. / 145 mm (Height) x 1.69 in. / 43 mm (Width) x 11.81 in. / 300 mm (Length)
USB 3.0 port x 4 (SuperSpeed)
Gigabyte Ethernet
Chroma lighting (2 zones)
Built-in 500 W power supply
GPU max power support - 375 W
Compatible Laptops: Razer Blade Stealth, Razer Blade, and Razer Blade Pro with Thunderbolt 3.
Additional laptops require a Thunderbolt 3 port with external graphics support. Please check with your laptop manufacture to confirm if the laptop supports external graphics.
6 in. / 218.4 mm (Height) x 4.13 in. / 104.9 mm (Width) x 13.38 in. / 339.9 mm (Length)
Price: $499