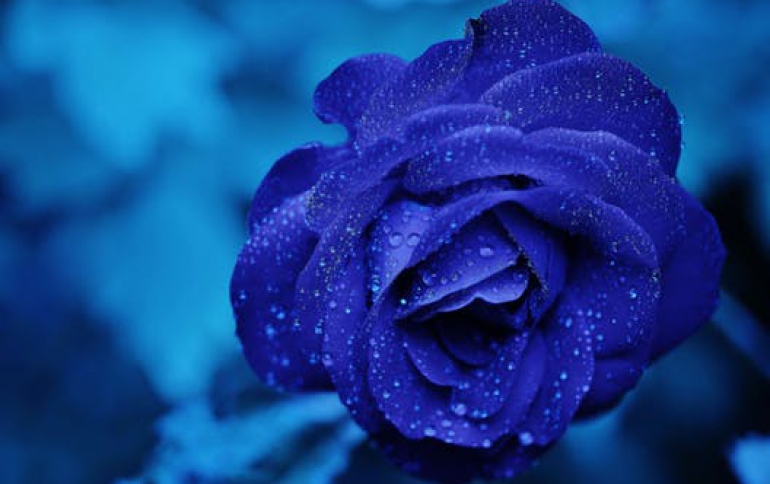 PROMISE Debuts First Consumer Product at CES
PROMISE Technology marked its foray into the consumer electronics market today at CES with the unveiling of Apollo, a personal Cloud appliance and app that gives users full control over the storage and selective sharing of their digital content. Designed with families, small businesses, and small office / home office in mind, Apollo makes it easy for a group of members to store, access and share selected data from wherever they happen to be.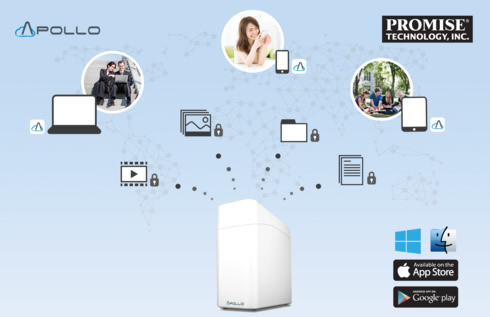 Apollo is a small, quiet appliance that stores up to 4 TB of data. Dasic features include:
Apollo's mobile app offers access and playback of stored videos and other media content wherever the Internet is available.
Each member gets private space and sharing control.
Easy to set up and use from any device, anywhere - you don't need to mess with several apps or hook up a PC to manage your Apollo.
All data is off the Web, safe and secure on your personal Cloud, with all transactions encrypted.

Enables friends and family to comment on and discuss shared content such as videos and photos within an entirely private environment.
Apollo will be available soon, exclusively at Apple stores.
Specifications
CPU: ARM Cortex A9
DRAM: DDR3 1GB
HDD capacity: 4TB
Internal HDD: 3.5" SATA6G HDD X 1
External Backup/Restore Port: 1 x USB 3.0 port
Dimensions: 143x190x61 mm / 5.6x7.5x2.4 inches
Weight: 1.2 kg / 2.64 lbs (including HDD)
LAN: 1 x Gigabit Ethernet
AC Input Voltage: 100V to 240V
Power Frequency: 50Hz to 60Hz, Single Phase
Operating Temperature: 5°C to 35°C (40°F to 95°F)
Storage Temperature: -10°C to 70°C (15°F to 155°F)
Relative Humidity: 5% to 95%RH
Altitude: Same as HDD
Power Consumption:

16W (operation),
3.5W (Standby-HDD spin down)

Warranty: 2 Year Limited Warranty