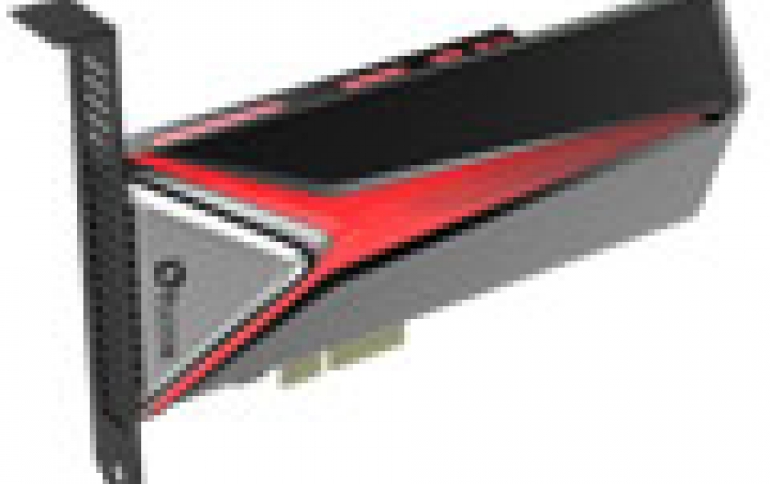 Plextor M8Pe SSD Coming At CES
The successor of the Plextor's M6e PCI-E SSD is a reality. Plextor skipped the release of the M7e and plans to reveal the M8Pe at CES 2016, a new M.2 solid-state drive. The M8Pe features a 4x PCIe 3.0 connection and the fast NVMe protocol, promising 4 kilobyte random reads up to 270,000 Input/Output operations per second (IOPS), and 4KB write up to 150,000 IOPS. Plextor has not provided details related to the read/write speeds of the new SSD, but said that the drive has been designed for gamers.
The new drives also feature Plextor's PlexTurbo RAM caching, compression technology and PlexVault. The latter allows you to hide private data from others on a shared computer.
In addition to the M8Pe, Plextor will also show off at CES the M7V series of SSDs using TLC NAND flash.