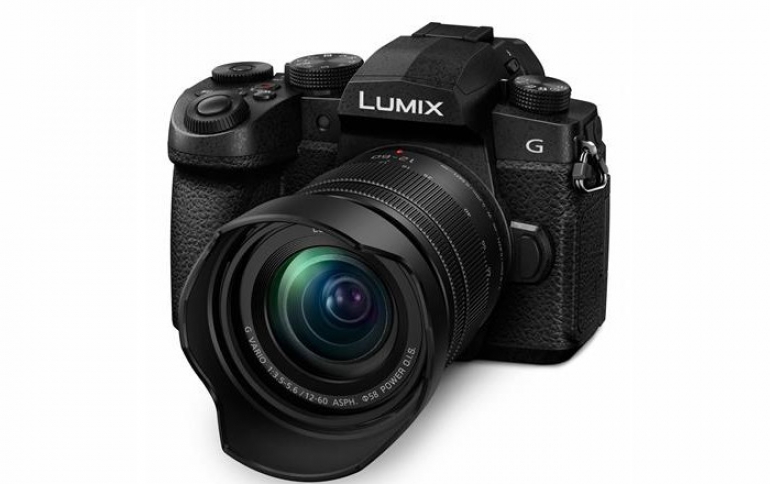 Panasonic Unveils New Lumix DC-G95 20.3-Megapixel Mirrorless Camera
The new Panasonic Lumix DC-G95 (also known as the G90 and G91 outside North America) is a mid-range 20MP Micro Four Thirds mirrorless camera.
Panasonic promotes the new camera as a tool designed for both stills and videos. It offers an extensive degree of direct control, a flip-out touchscreen and in-body stabilization.
Key specifications include:
20MP Four Thirds CMOS sensor
9 fps shooting with AF-S, 6 fps with AF-C
UHD 4K at 30 and 24p (25p for the G90)
Full HD 60p/50p video recording
Unlimited video capture (up to capacity of card)
Headphone and Mic sockets
V-LogL gamma profile (8-bit only)
L. Monochrome D (high-contrast mono mode)
4K Photo mode with auto marking and sequence composition
Live View Composite mode for multi-shot long exposure images
25600 ISO
4:2:2 HDMI output
5-axis image stabilization 2
DFD Focus Technology
Focus Stacking and Post Focus
3" LCD flip-out screen
Splash- Dust-resistant
Bluetooth and WiFi capable

The DFD feature works to scan the field and measures object sharpness and distances to provide precise readings. Because of this feature, users are able to take advantage of Post Focus and Focus Stacking, which allow for the changing of in-focus area or depth of focus after the shot was taken — an extra helpful tool when the only thing that is messing up a perfect shot is a miss in focus.

The new Lumix can record in 4K at 24p/30p, and Full HD at 50p/60p, if users require smoother motion. If you have a portable monitor or screen handy, even better — the G95 has an HDMI output capable of real-time monitoring in a 4:2:2 profile.
Most notably, the Lumix comes with V-Log L pre-installed and a 3.5mm microphone jack. With V-Log L, users are given a wide dynamic range for color correction, up to 12 stops. And using to the 3.5mm, shooter can attach a shotgun condenser microphone to capture interviews, scenes, or vlogs without a field recorder.
The Lumix G95 was made with a 3.0-inch LCD touchscreen monitor that flips out for easy viewing whether you are behind or in front of the camera. The new mirrorless camera can also connect to Bluetooth and WiFi.
Panasonic has also announced the new G VARIO 14-140mm Telephoto Zoom Lens with f/3.5-5.6 II ASPH, with a mirrorless Micro Four-Thirds mount and power OIS.
The G95 is available in North America as a kit with the 12-60mm F3.5-5.6 ASPH Power OIS zoom. This combination will set you back around $1199.