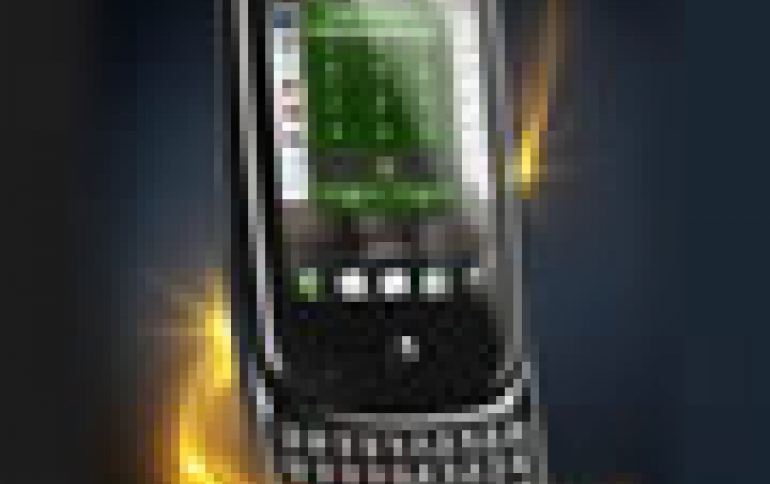 Palm Unveils More webOS Details: Palm Media Sync, Twitter Integration, App Catalog
Today at The Wall Street Journal's D: All Things Digital conference, Palm, introduced attendees to the latest features of the Palm webOS platform, including Palm media sync, the integration of Twitter in universal search, and a beta version of its App Catalog. Jon Rubinstein, Palm executive chairman, and Roger McNamee, Palm director and co-founder of Elevation Partners, debuted the new webOS features, which will be available on the new Palm Pre phone when it launches June 6 on Sprint?s mobile broadband network.

Palm Media Sync

Palm media sync is a feature of webOS that synchronizes with iTunes, giving users a simple and easy way to transfer DRM-free music, photos and videos to their Palm Pre.

Pre also acts as a storage drive. Once connected to a computer using the USB cable, Pre will appear as a drive on the computer desktop. Users can drag and drop music, photos or video files onto their Pre, or drag files from their Pre to the computer. And, just like a digital camera, Pre works directly with computer's default desktop photo software to seamlessly import photos captured with Pre's built-in 3-megapixel camera.

In addition to listening to music transferred from their desktop, users can use the on-device Amazon MP3 store to purchase individual songs or full albums over-the-air. The purchased tracks can be downloaded when connected to a Wi-Fi network.

Twitter in Universal Search

Palm also announced that Twitter search is integrated into webOS universal search. Universal search is about finding what users want quickly, whether it's an on-device contact to call, a place someone is trying to get to, or a Wikipedia article for encyclopedic information.

App Catalog

Rubinstein and McNamee also gave conference attendees an advance look at the beta version of the App Catalog, which will be available on Pre at launch. The beta version will feature applications from developers such as AP News, Citysearch, Fandango, Pandora and uLocate.

The App Catalog was demonstrated at the conference using Fandango's webOS application, which takes advantage of Palm Synergy, a key feature of webOS. It also uses Pre's location-based services to find theaters near you, and lets you watch trailers, buy tickets, add showtimes to your calendar and get directions to the theatre. Also included in the beta App Catalog will be Pandora, which makes use of the platform's multitasking capabilities, running in the background while you're using other applications. It highlights a unique aspect of the notification bar that lets you know what song is currently playing, and control pause and play without having to go back into the application.

The Palm Pre phone will be available from Sprint on June 6 for $199.99 with a two-year service agreement and $100 mail-in rebate.