Opera Next Released For Windows and Mac
The all-new
Opera
for desktop is now out as an Opera Next version, Opera's channel for what used to be called beta. Made from scratch, this version is available for Windows and Mac and brings a design and a bunch of new features. Here are the latest improvements that Opera has prepared for Windows and Mac users:
Speed Dial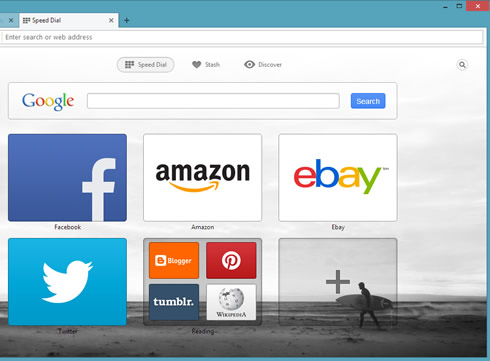 Opera's shortcuts start page has been refreshed. Speed Dial shortcuts can now be gathered in folders and easily filtered. Drag and drop one Speed Dial entry on top of another to create a folder, or use the new Speed Dial search field to experience the power of visual Speed Dial entries combined with the flexibility and organization of a classic bookmark folder.
Discover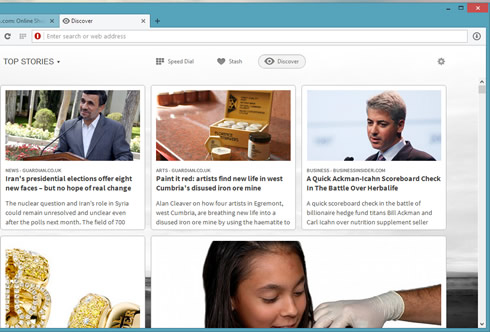 The new Discover feature allows you to get fed with new articles from your country, or whatever region you want to get inspiration from, right in your browser. Pick and choose your category: news, food, technology or something else you are more interested in. Opera brings you a selection of relevant global and regional sources.
Stash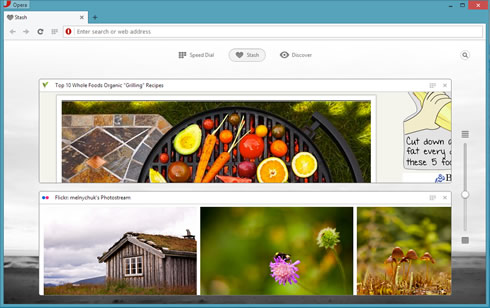 With Opera's new Stash feature , simply hit the heart icon in the address bar to collect the websites you want to compare while shopping, or to keep your travel research on hotels, sights and flights at your fingertips. Scan your Stash by resizable page preview, or search what you've saved, with keywords.
Search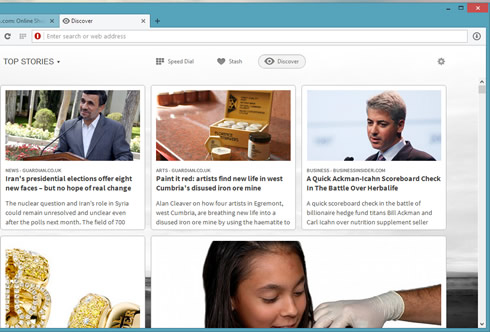 Now, you can search directly from the new combined address and search bar. Start typing a webpage address to go directly to your favorite site, or enter a search term and choose one of several search engines to look for suggested websites.
Opera for desktop has not only been redesigned; it's also completely re-engineered under the hood. With the Chromium engine, users get a standards-compliant browser. Opera's Off-Road mode, previously called Opera Turbo, now supports SPDY protocol and enables loading webpages faster, even in the toughest of network conditions.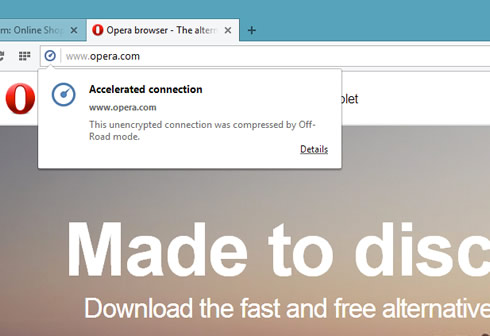 Opera has also remnamed the new desktop and mobile browsers to reflect the version number of the engine powering the browser. The recently released Opera for Android has been given the number 14, while the newest version of Opera for desktop has been named 15, as it is based on a more recent engine version.
Based on user feedback, Opera decided to make the mail client a standalone offer, so that it takes up less memory and space in the browser itself. The result is a lightweight tool, Opera Mail, available for download
here
(RC).