Oculus at E3: 'Arizona Sunshine' and 'Echo Arena' Coming to Quest, 'Budget Cuts 2,' and More
Following the announcement of the After the Fall post-apocalyptic shooter from Vertigo Games, the Imagine Dragons Music Pack to Oculus Quest and the Rift Platform, and a new 360° mode delivered by fully untethered VR, here are higfhligts of the Oculus E3 VR Showcase.
Vertigo Games Announces Arizona Sunshine for Oculus Quest
Announcing an '80s-infused co-op title with an anticipated 2020 release wasn't enough for Vertigo Games: They've also teamed up with Jaywalkers Interactive to bring Arizona Sunshine to Quest later this year.
"Oculus Quest is the platform of possibilities—we're excited to be bringing the new freedom the headset offers into the Arizona Sunshine experience this year," says Vertigo Games Programmer Arjen van Heck. "If you had a large enough space—and we mean really large—you could theoretically walk all the way from A to Z of the campaign, kicking zombie butt in 360° along the way. We're equally excited about Quest making VR games accessible and shareable for everyone. Who wouldn't want to put their grandma in Arizona Sunshine?"
Arizona Sunshine pushed the boundaries of realistic, high-end graphics in VR—and rebuilding that PC-powered experience for standalone VR is no small task.
"We're continuously finding new, creative solutions to overcome these obstacles and have become very adept at moving computationally-heavy tasks such as animation to parts of the chipset that are best suited for them," notes van Heck.
First Gameplay Reveal for Arizona Sunshine — The Damned DLC, Launching August 27
Vertigo Games also debuted the first gameplay video for Arizona Sunshine — The Damned DLC.
"The Damned DLC is an all-new standalone story in the Arizona Sunshine universe in which you play as Liam, a survivor who not that long ago happened upon the military base at the refinery," explains van Heck. "As the pressure of the undead rises, drastic measures are being prepared and access to the base is now strictly monitored and only allowed for people that can make themselves useful. Liam strikes a deal with Emily, the base commander, to assist in a mission to restore the function of a nearby hydroelectric dam. We hope you're not afraid of heights..."
Scheduled to launch on PC VR headsets including the Rift Platform on August 27, The Damned DLC will also be available to Quest players when Arizona Sunshine launches for standalone VR later this year.
Fast Travel Games + Neat Corporation Announce Budget Cuts 2
Upon its original release in 2018, Road to VR called stealth adventure Budget Cuts "one of the smartest VR games to date." And now, indie developer Neat Corporation is teaming up with Fast Travel Games to deliver Budget Cuts 2: Mission Insolvency, coming to PC VR including the Rift Platform later this year.
Picking up where the original left off, Budget Cuts 2 serves up new enemies, environments, gadgets, and challenges—and its dark humor holds up even if you're new to the series. Plus, there's tacos...
Introducing The Curious Tale of the Stolen Pets
Doubling down on their E3 announcements, Fast Travel Games also pulled back the curtain on a delightfully whimsical project from a passionate team. Taking advantage of VR's unique ability to let you explore things from different angles and perspectives, The Curious Tale of the Stolen Pets tasks you with light puzzles spread across a number of miniature fantasy worlds.
With no time limits and hidden surprises, The Curious Tale of the Stolen Pets rewards exploration and encourages you to take your time and appreciate the worlds at your fingertips. And it's coming to both Quest and the Rift Platform later this year.
Ready At Dawn Expands the Echo Games Universe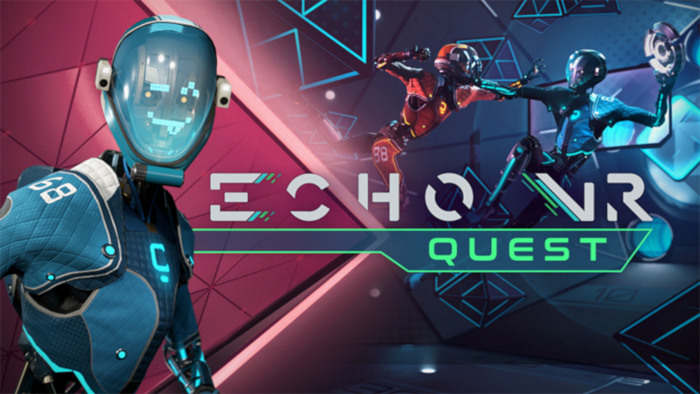 Last week, Oculys teased some Ready At Dawn news, and yesterday they delivered: VR esports favorite Echo Arena is coming to Quest.
Ready At Dawn Co-Founder and Chief Creative Officer Ru Weerasuriya also teased the introduction of some new characters in Lone Echo II as Jack and Liv's space saga continues. Oculus has a playable demo in its E3 Booth.
Harmonix Highlights
Harmonix showed up with their own news spanning a pair of VR games.
On the Dance Central front, they announced a new fitness app that tracks your calories burned in real time while also measuring your stats over time. In addition to be challenged by your friends, now you can also be challenged by in-game characters, competing to unlock wardrobe items and up your street cred. And there's a new six-song DLC coming your way to keep the soundtrack fresh.
While VR rhythm shooter Audica is still in Early Access, it's already shipped 10 updates so far. Harmonix just released an in-game editor that lets you shoot along to any song on the soundtrack and then share it as a playable map or export it—and today, they announced that you can submit your maps to the official Discord channel by July 10 for a chance to win some sweet prizes.
Audica's biggest update yet is on the way, featuring more songs, a new environment, an additional weapon set, and cross-platform leaderboard features that make it easier than ever to challenge your friends and engage in some friendly competition.
Survios showed off the first campaign hands-on for The Walking Dead: Onslaught, coming to the Rift Platform this Fall. It builds on technology introduced in Creed: Rise to Glory, and it imaginatively redefines the classic headshot.
The team also showed off Battlewake, a seafaring combat game bringing pirates and a battle for domination to Quest and the Rift Platform later this year.
Rockstar Status
Wolf & Wood gave the world a look at Hotel R'n'R, a smash 'em up with a sinister twist.
You play as a washed-up rockstar stuck in a hotel room with the goal of causing as much collateral damage as possible—and the Devil is in the details. Watch for Hotel R'n'R to hit the Rift Platform later this year.
Rapid Fire
UploadVR's E3 VR Showcase gave us some additional glimpses into what the future of VR holds. In case you missed it, here's the Reader's Digest version:
ABE—A continuation of the Rob McLellan film from Hammerhead VR
ACRON: Attack of the Squirrels—Couch co-op coming to Quest from Resolution Games
Doctor Who: The Edge of Time—Coming to Quest and the Rift Platform from Maze Theory
Espire 1: VR Operative—Coming to Quest and the Rift Platform from Digital Lode and Tripwire Interactive
Fujii—Coming to Quest and the Rift Platform from Funktronic Labs
I Expect You To Die Seat of Power Update—Coming July 16 from Schell Games
LOW-FI—Coming to the Rift Platform from IRIS VR
Rogan: The Thief in the Castle—Coming this Summer from Smilegate Entertainment
Solaris: Offworld Combat—Coming to Quest and the Rift Platform from First Contact Entertainment
Spaceteam VR—On the way from Cooperative Innovations
The prospect of VR seems so theoretically exciting but VR content is still limited, at least if you are looking for some serious gaming and not just for fun VR games that will last you more than a couple weeks.