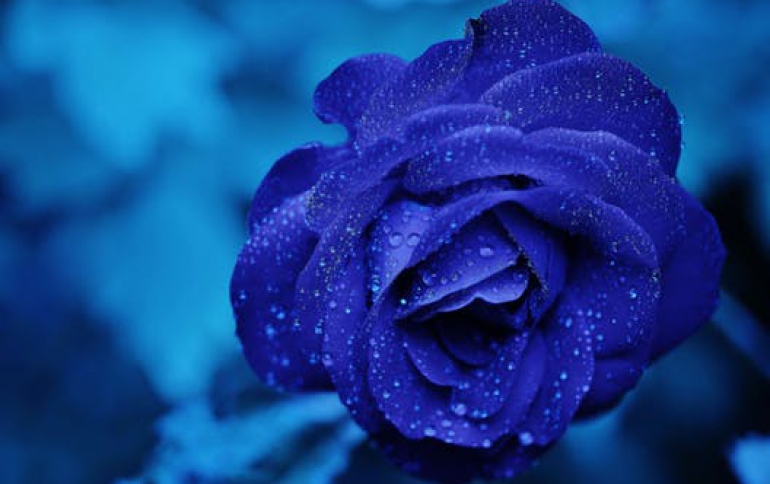 NVIDIA nForce4 Brings PCI Express, SLI, and Security Processing to AMD64 Platforms
Top-to-Bottom Product Strategy Focuses on Multi-GPU Support, Network Security, Data Storage Integrity, and Ultimate Performance NVIDIA Corporation (Nasdaq: NVDA), a worldwide leader in graphics and digital media processors, today introduced the NVIDIA nForce™4 media and communication processors (MCPs), the Company's new family of high-performance PCI Express-based MCPs for AMD64 computing environments. NVIDIA nForce4 MCPs provide the platform technology that is designed to power this year's fastest gaming, enthusiast, and digital media PCs and motherboards, driving the PCI Express revolution with advanced capabilities not found on any other competing core-logic solution, including:

Support for NVIDIA SLI™ multi-GPU technology

NVIDIA ActiveArmor™, an innovative secure networking engine for protected, high-speed networking connections
The first native support for next-generation SATA 3Gb/s hard drive technology
NVIDIA nTune™ , the safe and easy way to maximize PC performance Designed to take advantage of the processing prowess of the entire line of AMD Athlon™ 64 FX, AMD Athlon 64, and AMD Sempron™ processors, including the new AMD Athlon 64 FX-55 processor,
NVIDIA nForce4 MCPs offer features and performance spanning every price segment of the market, including NVIDIA nForce4 SLI and NVIDIA nForce4 Ultra for enthusiasts and gamers, and NVIDIA nForce4 for the high-volume mainstream markets.

"NVIDIA is offering gamers an extremely fast, feature-rich PCI Express platform to pair with our AMD Athlon 64 FX-55 processors," said Marty Seyer, corporate vice president and general manager, AMD's Microprocessor Business Unit, CPG. "The innovation and performance from this potent pairing is something that gamers and enthusiasts will want to satisfy their demand for advanced features, stability, and unparalleled PC performance."

In addition to supporting NVIDIA SLI technology, which allows users to combine two graphics cards in a single PC for scalable graphics performance, NVIDIA nForce4 MCPs also provide a series of "industry firsts" including NVIDIA ActiveArmor, a secure networking engine built directly into the silicon that dramatically offloads CPU processing while providing users with NVIDIA Firewall protection. NVIDIA nForce4 MCPS also provide true wire-speed Gigabit Ethernet data transfers and native support for next-generation SATA 3Gb/s (SATA II) hard drives, as well as advanced RAID technologies for increased performance and data storage and backup.

The NVIDIA nTune performance application, another "industry first" from NVIDIA, enables enthusiasts and gamers to maximize the performance of their PCs by using the powerful, built-in tuning engine that customizes various system parameters to automatically adjust for the ultimate performance. NVIDIA nTune also offers customizable computing environments, ranging from extreme performance for 3D-intensive applications to quieted operation for DVD playback and other traditional PC applications.

NVIDIA nForce4 MCPs are also the first core-logic solutions to incorporate hardware support for the Microsoft TCP Chimney architecture for the upcoming Longhorn operating system, providing hardware acceleration of next-generation security and networking applications.

"Enthusiasts and gamers have made the NVIDIA nForce brand synonymous with performance and cutting-edge features," said Drew Henry, general manager of platform business at NVIDIA. "With NVIDIA nForce4 MCPs, we are confident that we have designed solutions for those users who are as concerned about raw PC performance, as they are about securing their PC from online threats and hacker attacks, and finding easier ways to reliably archive their invaluable collection of home movies, photos, and personal music libraries."

With today's introduction, NVIDIA is currently shipping NVIDIA nForce MCPs for all lines of the AMD processor family, including NVIDIA nForce4 SLI and nForce4 Ultra for 939-pin/PCI Express; NVIDIA nForce3 Ultra, nForce3 250GB and nForce3 250 for 939-pin and 754-pin/AGP; and NVIDIA nForce2 Ultra 400Gb and nForce2 IGP for 475-pin/AGP solutions.

Motherboards and full PC systems featuring the power of NVIDIA nForce4 MCPs are expected to be available within 30 days from major motherboard manufacturers and system builders, including: ABIT Computer Corp., ABS, Acer, ASUSTeK Computer Inc., Biostar Microtech Int'l Corp., Chaintech Computer Co. Ltd., Cyberpower, DFI, EPoX International Inc., Gigabyte Technology, Ibuypower, Jetway Information Co. Ltd., MSI, NEC Computers International, PC Club, Shuttle Computer Group, Inc., Soltek Computer Inc., Velocity Micro, and ZT Group.