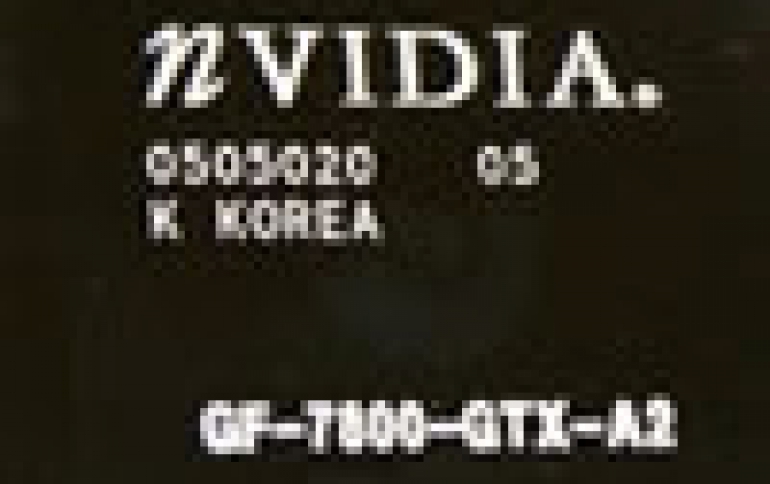 Nvidia GeForce 7800 to Debut at Game Bash
Game enthusiasts descending on San Francisco next week will get first crack at buying Nvidia's long-awaited GeForce 7800 graphics cards. Nvidia confirmed that it will begin selling the next-generation graphics processors at the company's GeForce LAN 2.0 fan appreciation day on June 21. The event includes a daylong BYOC (bring your own computer) games competition where individuals and teams will play first-person shooter titles including "Doom 3," "Battlefield 2" and "Splinter Cell" over an ad hoc network.

The GeForce 7800 is expected to come in three versions--GTX, GT and Standard--and is the heir apparent to Nvidia's current top-end products--the GeForce 6800 Ultra, 6800 GT, and 6800. The new GeForce series is expected to compete with ATI's upcoming Radeon R520 graphics chip when it debuts in late July.

The GeForce 7800 family, previously code-named G70, is expected to run at clock speeds of around 430MHz, with 1.2GB of double data rate, or DDR memory, sources close to the release said. The core of about 300 million transistors will help the chip compute 24 pixels every time the processor completes a cycle. The transistor boost means one GeForce 7800 GTX card should process graphics as well or better than two GeForce 6800GT cards installed in a PC. The new chips will also come with advanced shading that makes the quality of graphics akin to that of films.

Prices have not been established yet. But based on current pricing trends, graphics chip research analyst Jon Peddie predicts the new graphics boards should retail between $499 and $599.

While Nvidia graphics processors are good complements to PCs running Intel's Pentium Extreme Edition products, Peddie said serious game players prefer AMD's Athlon FX single-core family for its faster caching and 64-bit computational abilities.

In addition to selling to game enthusiasts, Nvidia may market a few more of the new graphics cards to game developers, who are also expected to view the GeForce 7800 series with great interest.