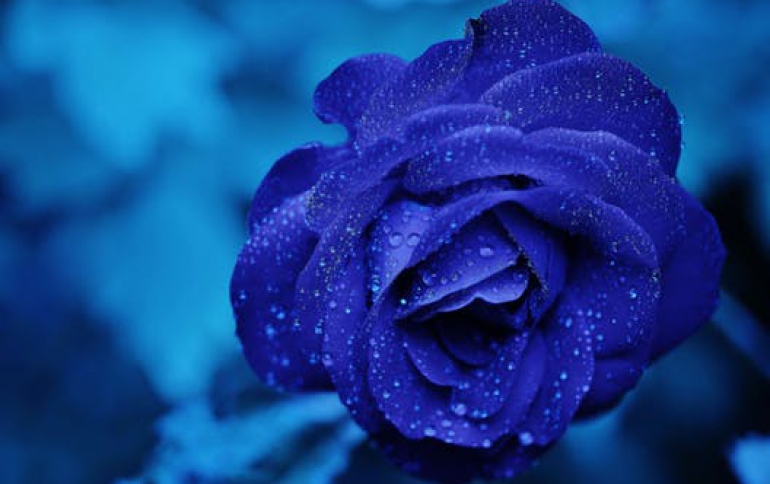 Nokia Focuses On Virtual reality With Upgraded 'OZO Reality' Solutions
At NAB 2017 in Las Vegas, Nokia will unleash an ambitious slate of new technologies and enhancements to its OZO product line-up.
The company is pushing the boundaries of possibility in virtual, augmented and mixed reality, throuigh its next generation of immersive technology solutions.
"There is virtual reality, and then there is OZO Reality: our vision for the future of virtual and mixed reality experiences, seamlessly blending the real with the virtual and transcending time and space. We are developing new innovations that work together to empower storytellers, enable audiences to participate in content anywhere on any platform, and deliver on the promise of transformative experiences that help the human family feel more together," said Paul Melin, VP of Digital Media, Nokia Technologies. "As VR and AR fast approach a tipping point that will lead to explosive growth, OZO products and technologies are well-positioned to be key drivers for the future of an industry that could top $100 billion in less than a decade.*"
The total system update includes OZO+, an upgrade of Nokia's industry-leading professional VR camera solution, coupled with OZO Creator, Nokia's updated VR image processing and stereoscopic software now including mixed reality enablement. This combination produces generational advancements in image quality and efficiency in the creative process. Nokia has also enhanced OZO Live, a scalable 3D 360 livestream solution, with spatial audio mixing and the spatial audio technology OZO Audio.
In order to cope with the problem of delivering immersive experiences over existing networks, Nokia announced the new OZO Reality Platform, which includes the OZO Deliver, OZO Player SDK, and Nokia VR format extensions.
Nokia will showcase at NAB its technologies across every step of the virtual reality workflow:
CREATE
OZO+ - The professional virtual reality camera solution that captures stereoscopic 360 video and 360x360 spatial sound receives its most significant update yet:

Paired with OZO Creator, OZO+ produces professional-grade images that have better dynamic range and better color so that they are sharper, cleaner and more natural than before.
Enabled through the rich stereoscopic data captured in RAW format, the OZO+ VR camera creates depth maps ready for 3DFX compositing and mixed reality experiences.

OZO Creator - Combines RAW image processing with post-production tools that integrate into VR production workflows:

The new ISP (image signal processing pipeline) delivers next-gen visual quality for content shot with OZO+ and VR cameras.
In addition to stereoscopic stitching, OZO Creator now features depth map export and Nokia VR distribution format extension support to enable mixed reality content that deliver new advancements in creative control and quality.

OZO Live - Produce live 3D 360 experiences to professional broadcast standards.

New spatial audio mixing capabilities allow for the creation of customized audio mixes for each camera feed, incorporating both ambient audio and sound reinforcement from multiple audio feeds, with output in 5.1, ambisonics, or OZO Audio format.
First public demonstration of dual-UHD output for 4K per eye resolution live streaming that unlocks unprecedented quality alongside OZO Live's professional broadcasting at scale.
DELIVER
The backbone of the OZO Reality Platform is a set of technologies and format extensions, developed by Nokia, which enable the real-world delivery of 360 video and mixed reality experiences with efficiency and quality:
VR format extensions - Nokia's VR distribution and streaming format extensions now enable higher resolution, depth carriage, and spatial audio.
OZO Deliver - A software component that enables OZO Reality Platform partners to ingest and manage advanced immersive experiences, and to deliver them at lower bandwidth to broader audiences.
EXPERIENCE
Depth-enabled mixed reality, spatial full-sphere sound and support for 4K, 6K and 8K resolution enable audiences to experience immersive presence in the way creators envisioned:
OZO Player SDK - Native code that can run in an existing video app for turnkey playback of VR content:

Provides a single interface to efficiently develop for all major VR and 360 video platforms and apps.
Now features depth rendering with occlusion to provide real-time integration of mixed reality elements like advertising and game-engine created elements.

OZO Audio - Advanced spatial audio technology with 3D recording and playback capabilities, designed specifically for smartphone and camera manufacturers.

Provides a single interface to efficiently develop for all major VR and 360 video platforms and apps.
OZO Audio is also fully integrated into the OZO Player SDK to deliver the most immersive audio and visual experiences