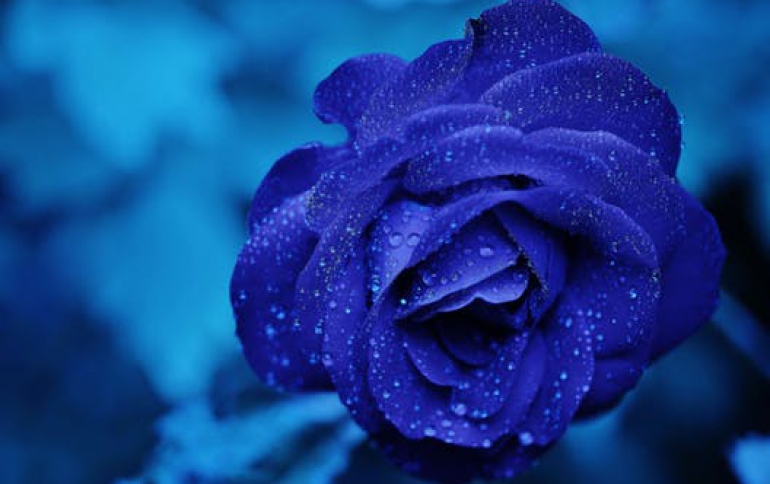 Noctua Introduces A-series Fans and Accessories
Noctua expands its A-series of premium-quality cooling fans with new 200mm, 120mm and 40mm models
Thanks to the series' signature features such as Flow Acceleration Channels and AAO (Advanced Acoustic Optimisation) frames, the new NF-A20, NF-A12x15 and NF-A4x20 promise to provide outstanding performance and quietness of operation.
All models come with Noctua's SSO2 bearings and a full 6-year manufacturer's warranty. In addition to the new fans, Noctua introduced the new NA-FC1 fan controller, NA-SAV3 and NA-SAV4 anti-vibration mounts and NA-SAC5 S-ATA power adaptor cable.
With the 20cm NF-A20, Noctua's biggest fan yet, the challenge was that the mass of the impeller is about four times greater than that of 12 or 14cm fans and thus creates a significantly higher load on the bearing. In the end, the difficulties were overcome by increasing the diameter of the axis and the bearing from 3mm to 4mm in order to distribute the load over a larger bearing surface, as well as by using a new fibreglass reinforced polypropylene (PP) material, which reduces the mass of the impeller by 26% as compared to Noctua's standard fibreglass reinforced PBT material.
For the 12cm NF-A12x15, a steel-reinforced motor hub and brass axle mount are being used in order to assure the required stability despite the fan's 15mm thin profile. Both the NF-A20 and the NF-A12x15 will come in 4-pin PWM versions for automatic speed control and 3-pin FLX versions that include Low-Noise and Ultra-Low-Noise adaptors.
The NF-A4x20 complements Noctua's NF-A4x10 models: With 20 rather than 10mm thickness, the NF-A4x20 is better suited for applications that require higher pressure performance such as in servers or tightly packed enclosures. The NF-A4x20 will come in 12V 4-pin PWM and 12V 3-pin FLX versions for PC use and other 12V applications as well as in dedicated 5V and 5V PWM versions, which are ideal replacement fans for 5V-based switches, routers, DVRs or other devices.
Like all A-series fans, the new NF-A20, NF-A12x15 and NF-A4x20 have an MTTF rating of more than 150,000 hours and come with a full 6-year manufacturer's warranty.
In addition to the new quiet cooling fans, Noctua expanded its range of fan accessories: The new NA-FC1 is a compact, flexible controller for 4-pin PWM fans that can both work on its own for manual speed reduction and also work in tandem with the automatic motherboard fan control. By adjusting the NA-FC1's speed control dial, users can either manually set a PWM duty cycle from 0 to 100% or reduce the PWM duty cycle supplied by PC motherboards in order to have the fans running slower than the automatic motherboard fan control would allow. Thanks to the supplied 3-way split cable and power supply adaptor, up to 3 fans can be controlled simultaneously.
The new NA-SAV3 and NA-SAV4 silicone anti-vibration mounts have five defined, numbered pawls that allow them to work with both standard open corner fans and 10, 14, 15, 20 or 25mm thick fans with closed corners. This makes the new mounts ideal for slim fans where other anti-vibration mounts may not fit properly. While the NA-SAV feature a double-side design that makes them much easier to work with in space-restricted environments or placements where the fan's mounting holes are difficult to reach, the NA-AV4 have a flat case-side end that is flush with the case panel and thus provides for a clean exterior look.
The new NA-SAC5 is a fully sleeved S-ATA to 4-pin power adaptor cable. It is compatible with both 3-pin and 4-pin fans and allows them to be powered directly from the power supply's S-ATA connectors.
All of the new products are currently shipping and will be available shortly. The suggested retail prices are as follows:
NF-A20 PWM: EUR 29.90 / USD 29.90
NF-A20 FLX: EUR 29.90 / USD 29.90
NF-A12x15 PWM: EUR 19.90 / USD 19.90
NF-A12x15 FLX: EUR 19.90 / USD 19.90
NF-A4x20 PWM: EUR 14.90 / USD 14.90
NF-A4x20 FLX: EUR 14.90 / USD 14.90
NF-A4x20 5V PWM: EUR 14.90 / USD 14.90
NF-A4x20 5V: EUR 14.90 / USD 14.90
NA-FC1: EUR 19.90 / USD 19.90
NA-SAV3: EUR 7.90 / USD 7.90
NA-SAV4: EUR 7.90 / USD 7.90
NA-SAC5: EUR 7.90 / USD 7.90