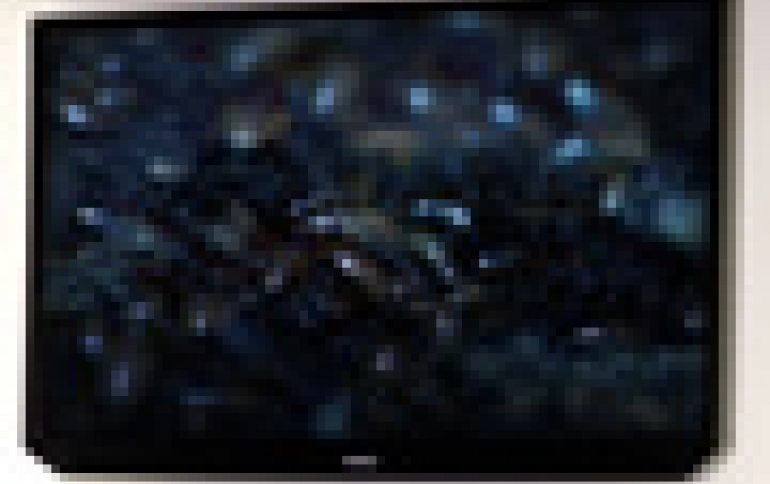 New Toshiba REGZA LCD TVs Upscale SD Picture
Toshiba's new ZF series of REGZA LCD TVs features the "Resolution+" technology, which upscales the standard definition picture into something that comes close to HD. REGZA ZF series is available in 40-inch ("40ZF575D") and 46-inch ("46ZF575D") screen sizes, and also support 1080p at 24 frames per second. Both 100Hz flat panels will be available in Europe this year, for €2,000 and €1,700 respectively.

The "Resolution+" algorithm will be powered by the IBM/Toshiba Cell broadband engine, which is a 9-core processor clocked at 3.2GHz and supports SIMD (single Instruction Multiple Data). The Cell processor will be installed in the future flat TVs of Toshiba, thought the currently prototypes on display at IFA used an external processing circuit for the upscaling.

The "Resolution+" algoriths intelligently identifies the parts of the standard definition pictures that need improvement in terms of sharpness and correction of the edges. These parts of the picture are processed in real time and the result is a sharper and clearer picture, close to HD, Toshiba claims. A 10-bit color processing technology improves the overall result.

Specifications of the ZF-series include a resolution of 1920 x 1080 (full HD), Active Vision M100 HD (100/120Hz), 24p compatibility, a brightness of 500cd/m2, a contrast ratio of 30,000:1 (dynamict), a DVB-T (H.264), 10 bit color processing technology, AUDYSSEY equalizer and 4x HDMI ports.

Toshiba will also release its first Near-HD Upscaling DVD Player in Europe next month. Priced at just $149, the new XD-E500 DVD player features the XDE, or "eXtended Detail Enhancement," technology that offers more than just DVD upconversion, the company claims. In addition to providing upconversion from 480i/p up to 1080p, XDE offers user selectable picture enhancement modes that allow for greater detail, more vivid colors and stronger contrast that bring standard DVD quality closer to the HD experience.

In addition to upconversion from 480i/p to 1080p, XDE technology offers consumers the ability to customize their viewing experience to their liking with its picture mode settings.

Sharp Mode offers improved detail enhancement that is one step closer to high definition. Edges are sharper and details in movies are more visible. Unlike traditional sharpness control, XDE technology analyzes the entire picture and adds edge enhancement precisely where it?s needed.

Color Mode makes the colors of nature stand out with improved richness. Blues and greens are more vivid and lifelike. Color Mode combines the improvement in color with the detail enhancement of Sharp Mode and is ideal for outdoor scenes.

Contrast Mode is designed to make darker scenes or foregrounds more clearly visible without the typical "washing out" that can occur with traditional contrast adjustment. Recommended for dark scenes where detail may be difficult to notice, Contrast Mode is also combined with Sharp Mode to provide a clearer viewing experience.