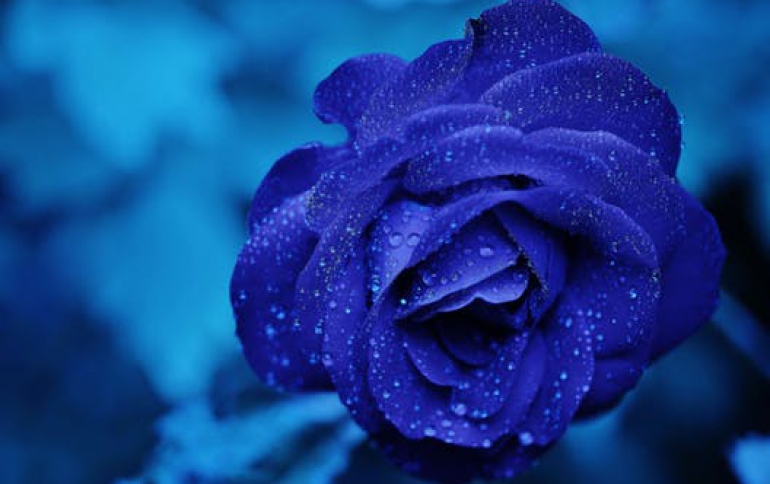 New My Cloud EX2 Ultra NAS Storage Offers Up To 12 TB Capacity
Western Digital updates its prosumer solutions with My Cloud EX2 Ultra, a two-bay network attached storage (NAS) system. The device has been designed for creative professionals and prosumers that need to automatically sync content across computers, share files and folders and have multiple backup options.
My Cloud EX2 Ultra has been upgraded with a 1.3 GHz dual-core processor. Users also have access to 1 GB of DDR3 memory and several data management and security features to select a preferred method for managing and protecting files. Drive management options include RAID 0, RAID 1; JBOD and spanning modes, while data protection options include NAS to NAS, USB, cloud or LAN/WAN backup. The My Cloud EX2 Ultra NAS comes preconfigured in RAID 1 mode and is configurable into other data protection modes.
From unpopulated to 12 TB capacities, the My Cloud EX2 Ultra provides several capacity options. Additionally, more compatible USB 3.0 hard drives can be attached to the USB expansion ports on the My Cloud EX2 Ultra to expand the storage capacity. The populated My Cloud EX2 Ultra features the WD Red hard drives, specifically built for NAS systems. WD Red drives are powered by NASware 3.0 technology, improving drive reliability and minimizing data corruption in the event of a power loss or disruption.
With simplified file and folder sharing, users can send customized, private links that allow recipients read/write access to particular files on the user's My Cloud EX2 Ultra. The My Cloud EX2 Ultra features a dashboard, so user accounts can be created, features customized and storage can be monitored with ease. With MyCloud.com web access, or the My Cloud mobile app, users can access their media and manage users from any internet connected device. With WD Sync, users can automatically synchronize their media and files across their computers and their My Cloud device.
My Cloud EX2 Ultra also includes an integrated FTP and WebDAV server, backup server, P2P download server and Microsoft Active Directory support. Additionally, users can download and run a host of third party apps, including, Plex, Milestone Arcus surveillance, aMule, Icecast, Joomla!, Anti-Virus Essentials, WordPress, SqueezeCenter, and more. Users can also stream videos and photos to connected TVs, media players, gaming consoles and other DLNA/UPnP devices with the included Twonky 7.2 DLNA-certified 1.5 media server, and built-in iTunes® support.
My Cloud EX2 Ultra is currently available at select U.S. retailers and online at the wdstore.com. MSRP is $159.99 USD for the diskless My Cloud EX2 Ultra, $349.99 USD for 4 TB, $449.99 USD for 8 TB and $599.99 USD for 12 TB. The device comes with a two-year limited warranty on the diskless device and a three-year limited warranty on the pre-configured devices.
| | | | |
| --- | --- | --- | --- |
| Model # | Interface | Capacity | Operating System |
| WDBVBZ0120JCH | Gigabit Ethernet | 12 TB | Windows/Mac |
| WDBVBZ0080JCH | Gigabit Ethernet | 8 TB | Windows/Mac |
| WDBVBZ0040JCH | Gigabit Ethernet | 4 TB | Windows/Mac |
| WDBVBZ0000NCH | Gigabit Ethernet | 0 TB | Windows/Mac |
Interface
Gigabit Ethernet
Power supply (DC in) x 1
USB 3.0 expansion port x 2 rear
CPU: Marvell ARMADA 385 1.3 GHz dual-core
Memory: 1 GB DDR3
Drive bays: 2 x 3.5 inch hard drive bays, hot swap capable, tray-less design
Internal hard drives: WD Red NAS hard drives
Expansion Ports: 2 USB 3.0 ports
System Requirements
Windows 10, Windows 8, or Windows 7 operating system
Mac OS X El Capitan, Yosemite, Mavericks, Mountain Lion, or Lion operating systems
DLNA/UPnP devices for streaming
Router with Internet connection
Supported Web Browsers
Internet Explorer 10 or higher
Safari 6 or higher
Firefox 30 or higher
Google Chrome 31 or higher on supported Windows and Mac OS platforms
Network Protocols
DHCP Client or Static IP
NTP Client
Dynamic DNS (DDNS)
Apple Bonjour and Windows Rally
Jumbo frame support up to 9K
VLAN (802.1Q)
Link Aggregation and failover for 2 Gigabit Ethernet ports
UPnP port forwarding
LLTD Link Layer Topology Discovery Protocol
iSCSI
SSH
Network File Services
OS Supports

Windows XP Home/ Pro/ 64-bit SP3+
Windows Vista/ 7/ 8 (All versions)
Mac OS X 10.6, Lion, Mountain Lion

CIFS/SMB for Windows, Mac OS X and Linux
Linux Distributed File System (DFS)
AFP for Mac OS X
FTP/SFTP Server
WebDAV Server
Microsoft Active Directory support
Backup management
Remote backups: My Cloud Expert Series to My Cloud Expert Series locally or remotely
Backup internal files or folders of the device to other files/folders on the NAS or attached USB drive
WD SmartWare Pro for Windows clients
Apple Time Machine (10.5.8+) support
Cloud-based backup services

Amazon S3
ElephantDrive (http://home.elephantdrive.com/)

Disk sync management for the attached USB ports
Disk management
RAID: JBOD, spanning, 0/1
RAID migration
Hot swapping
Disk roaming
Array roaming
Security: Volume Encryption (256 bit AES)
File System
EXT4 for internal HDD
Support following formats for externally attached USB drives

FAT/FAT32
NTFS (read and write capability)
HFS+J (case sensitive)
Linux EXT2, EXT3, EXT4

Support for mounting ISO-Image
FTP Server
Support Port Setting
Set port range of passive FTP
Option to report external IP in PASV mode
Client language selection
Anonymous FTP
Secure FTP Support
Support File eXchange Protocol (FXP)
FTP bandwidth restriction (upstream/downstream)
IP address block (block access from undesired IP address)
Download Management
HTTP downloads from a URL to a user specified folder on the NAS
FTP downloads of files or folders from an FTP server to another files/folders on the NAS
P2P Download Manager
Power Management
Drive Spin Up/Down (including Attached WD USB drives)
Automatic power recovery (with UPS)
Schedule power on/off
Graceful shutdown on UPS low battery
FAN Control
Network UPS
Wake On LAN
Remote Access
My Cloud mobile app
My Cloud.com web access
User/Group Management
Max No. of Users: 512 for Samba, 800 for ADS
Max No. of User Groups: 64 for Samba, 200 for ADS
Max No. of Network Shares: Max No. of Network Shares: 128
Max concurrent CIFS connections: 10
User/Group assignment for network sharing/FTP
Quotas for groups or users
Assignment of users to multiple groups
Batch assignment of users to groups
Batch user creation
Importing users (CSV Delimited Format)
Importing groups (CSV Delimited Format)
System Management
System status: Device Information

Capacity usage status for the external storage
File category breakdown of how much video, photo, music is stored

Alert notifications

Event UI message
UI Alert (with message acknowledgment required)
Email notice
QuickView pop-up message
RED LED status

Network recycle

Support Windows CIFS
Support Apple AFP

System/FTP Log (Syslog Client)
HTTP/S (Web) Administration Interface (HTTP Server)
Firmware upgrade
Configuration backup and restore
SNMPv2
System Information

CPU percentage
RAM usage
Network performance in MB/s
Media Streaming
PLEX media app
UPnP AV Media server (Twonky)
DLNA certification
Support WD TV, WD TV Live, Xbox 360, PlayStation 3, Windows 8, connected TVs, Blu-ray players and digital picture frames
iTunes Server
iSCSI
iSCSI Target

CHAP authentication
iSNS (Internet Storage Name Service )
Up to 64 iSCSI Targets

Volume Virtualization

Virtual Disk Drive (via iSCSI Initiator)
Max number of virtual disk drives supported is eight (8)
Power Supply
Input voltage: 100V to 240V AC
Input frequency: 50 to 60 Hz
Output voltage: 12V DC, up to 4A
Temperature
Operating Temperature: 0° C to 35° C ( 32° F to 95° F)
Non-op Temperature: -40° C to 70° C (-40° F to 158° F)