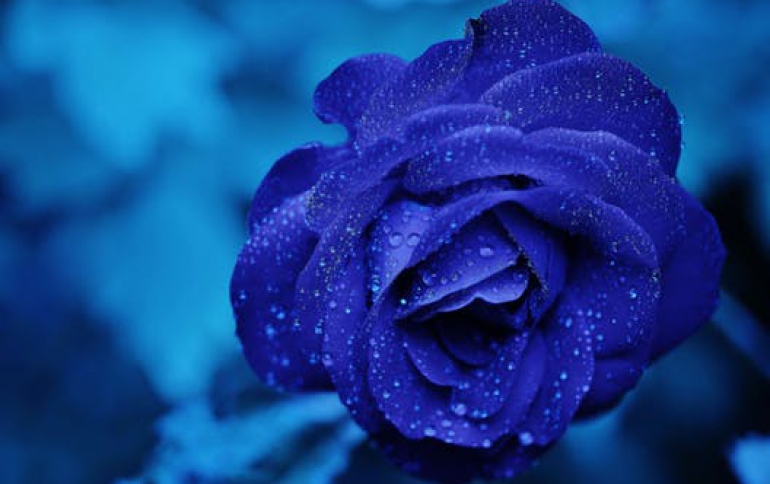 New Dell Gaming and Entertainment Notebooks; Large-Capacity Music Player and Compact Projector
Dell (NASDAQ:DELL) today expanded its mobile entertainment collection with the addition of four new products to the company's product portfolio. Details and availability on the new products are provided below. More information, including technical specifications, service and support details and hi-resolution images are available at www.dell.com/mobilelife.
Inspiron XPS Gen 2

Take the LAN party on the road with the second generation of Dell's Inspiron(TM) XPS gaming notebook. With a full range of personalization options, the XPS Gen 2 allows customers to distract and intimidate the competition. Additional features of the Inspiron XPS Gen 2 include:

-- Starting price of $2,749 at 8.6 pounds(a).
-- 17-inch TrueLife(TM) widescreen display.
-- Powered with NVIDIA's never-before-seen 256MB GeForce(TM) Go 6800 Ultra graphics card, available today only through Dell.
-- Dedicated support queue for XPS customers and a graphics upgrade path. Dell's technology promise to provide customer with an optional graphics upgrade if a new graphics card is introduced.
-- Completely redesigned black and silver chassis with LED perimeter lighting in 16 different colors, customizable via the XPS interface of Dell's power management application, QuickSet.
-- Transparent personalization cover easily snaps on to the notebook's brushed-metal lid with included game imagery from Guild Wars, City of Villains and CSI.
-- Dell MediaDirect for quick access to multimedia content from a hibernation, standby or powered-off mode via the front-and-center navigation keys.
-- Microsoft(R) Windows(R) XP Media Center Edition 2005 support for easy access to movies, music and photos.
-- For more information about the Inspiron XPS, please visit www.dell4me.com/XPS.

Dell Inspiron 9300

Dell customers will soon be able to take their basketball game broadcasts and a host of other multimedia content on the go. Dell's 17-inch entertainment powerhouse will be available just in time for March Madness allowing users an up close and personal view of each free-throw shot. Additional features of the Inspiron 9300 include:

-- Starting price of $1,599 at 7.85 pounds(b).
-- 17-inch widescreen notebook available in either XGA+ or UXGA TrueLife.
-- Front-and-center navigation keys with Dell MediaDirect to provide customers with easy and quick access multimedia content.
-- Microsoft Windows XP Media Center Edition 2005 and USB 2.0 TV Tuner options for simplified multimedia content management.
-- Wide range of configurability and connectivity options to meet consumers' needs, including:
-- Standard 64MB graphics card, configurable up to 256MB.
-- Availability of Intel(R) Pentium M processors up to 2.1 GHz and dual channel 533MHz DDR2 memory up to 2GB.
-- Multiple ports, including support for DVI, S-Video, IEEE 1394 and up to six USB connections allows the Inspiron 9300 to work seamlessly with a host of peripheral products.
-- For more information about the Inspiron 9300, please visit www.dell4me.com/Inspiron.

Dell DJ

The Dell Digital Jukebox 30GB(c) (Dell DJ(TM) 30) music player lets music enthusiasts load up to 15,000 songs(d) from their own extensive music collection or from any MP3- or Windows-media based music service. With new Dell DJ support for Microsoft Windows Media DRM 10 (WM DRM10) technology, consumers can choose to sample their favorite band's entire music catalog through portable online subscription services, or listen to songs they already own on their Dell DJ. Additional features of the DJ30 include:

-- Starting price of $299, with up to 12-hour battery life(e).
-- WM DRM 10 support lets customers download hundreds of thousands of songs from compatible online subscription services such as Napster to Go to their computer and legally take the songs everywhere on the DJ.
-- Will be Microsoft PlaysForSure-certified to help ensure easy transfer of audio files with supported devices and software. The DJ 30 and 20GB(c) DJ 20 will support DRM technology in March, joining the already-compliant 5GB(c) Pocket DJ.
-- Included Dell Dock cradle makes syncing convenient, and enables customers to connect the player to powered speakers and instantly become the dee jay of any party.
-- Convenient storage for data files or MP3 clips of Internet broadcasts.
-- Plays WMA, MP3 and WAV audio files and ships standard with Musicmatch music management software.
-- Optional accessories include colorful Action Jackets and digital FM transmitters for streaming music to car stereos.
-- For more information, go to www.dell.com/dj.

Dell 1100MP Projector

The Dell 1100MP will join Dell's family of projectors on March 15. At $849, the 1100MP is affordably priced, weighs less than many notebook computers, and still provides excellent video features that optimize the appearance of movies, games or sporting events. Additional features of the Dell 1100MP Projector include:

-- Wide range of video inputs:
-- Component HDTV
-- S-Video
-- Composite video
-- Preset and customizable video modes.
-- Motion-adaptive hardware de-interlacing to digitally smooth out pixilated images.
-- Digital Light Processing(TM) DDR projection technology.
-- 2100:1 contrast ratio for improved image depth and clarity.
-- Brightness of 1400 ANSI lumens max(f) for crisp video and graphics.
-- Dimensions - 9.9 x 8.4 x 3.96 inches; weight - 4.85 lbs.
-- Auto-sync feature adjusts the SVGA (800x600 dpi) output resolution to match that of the input device, up to SXGA+ (1400x1050 dpi).
-- Automatically displays video in its native aspect ratio, whether it is widescreen (16:9) or standard (4:3).
-- Accessories that ship standard with each 1100MP projector include a sturdy, hard foam carrying case; all compatible video cables, including S-Video, composite video, component video/HDTV, audio, VGA and USB; a quick start guide; and a remote control.

-- For more information, visit www.dell.com/1100MP.

Pricing, specifications, availability, and terms of offers may change without notice. Taxes, fees and shipping charges are extra, and vary. Dell cannot be responsible for pricing or other errors, and reserves the right to cancel orders arising from such errors.

(a) Starting weight of 8.60 lbs includes 17" WUXGA LCD, 80 W/hr (9-cell) battery, DVD/CD-RW combo drive. Weights vary depending on configurations and manufacturing variability.

(b) Starting weight of 7.85 lbs includes 17" WXGA+ LCD, 53 W/hr (6-cell) battery, DVD ROM drive. Weights vary depending on configurations and manufacturing variability.

(c) For hard drives, GB means 1 billion bytes; actual capacity varies with preloaded material and operating environment and will be less.

(d) Assumes audio format is 64kbps WMA encoding with average song length of 4 min.

(e) Battery life is based on continuous play.
(f) Based on ANSI/NAPM IT7 .228-1997 tests of 58 units, December 2004, with average ANSI Lumens 2113. Bulb brightness degrades with usage. Dell recommends replacing your bulb after 2000 hours of usage (up to 2500 hours in Eco-mode).