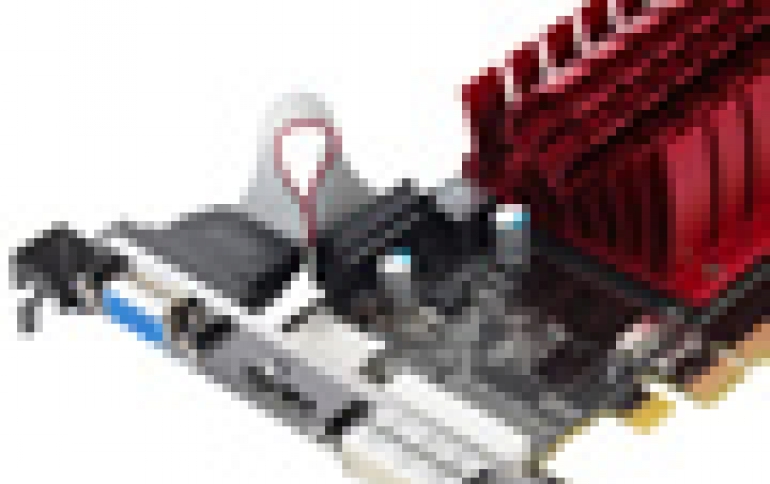 New ATI Radeon HD 5450 Graphics Card Released
AMD today announced the introduction of the ATI Radeon HD 5450 graphics card, the latest addition to the line-up of ATI Radeon HD 5000 Series graphics cards. The ATI Radeon HD 5450 graphics card delivers HD multimedia capabilities at a value price. The card supports Sharing the same leading edge features found in the ATI Radeon HD 5800 Series - support for DirectX 11, ATI Eyefinity multi-display technology and ATI Stream technology.
Offering leading-edge performance per watt, the ATI Radeon HD 5450 is passively cooled making it a good choice for home theater PCs. The home theater experience is enriched with features such as HDMI 1.3a with Dolby TrueHD and DTS-HD Master Audio for the ultimate media PC.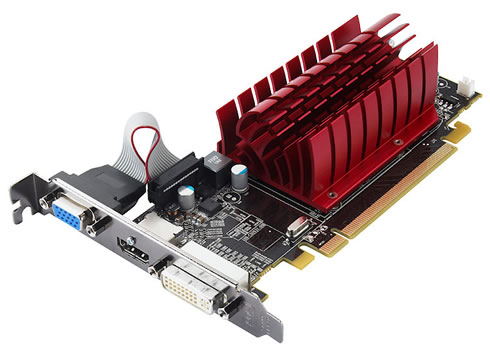 The Radeon HD 5450 is based on AMD's new 40nm Cedar GPU, Cedar, which has 292 million transistors, 80 stream processors, two texture units and a single ROP. Radeon HD 5450 graphics cards will have a 650MHz core clock speed, up to 1GB of DDR2 or DDR3 memory with a 1.8Gbps top data rate, and 64-bit memory interfaces.
The card also has three display outputs. Some Radeon HD 5450 variants are expected to ship with a couple of DVI ports and one DisplayPort output, or even a DVI, DisplayPort, and an HDMI.
The ATI Radeon HD 5450 is available immediately from ASUS, ASK, Club 3D, DMM, GBT, HIS, LDLC.com, MSI, Sapphire, TUL, VT and XFX. Prices will be around $49-59.
Basic specifications:
- Engine clock speed: 650 MHz
- Processing power (single precision): 104 GigaFLOPS
- Polygon throughput: 650M polygons/sec
- Data fetch rate (32-bit): 20.8 billion fetches/sec
- Texel fill rate (bilinear filtered): 5.2 Gigatexels/sec
- Pixel fill rate: 2.6 Gigapixels/sec
- Anti-aliased pixel fill rate: 10.4 Gigasamples/sec
- Memory clock speed: 400 MHz DDR2 and up to 800 MHz DDR3
- Memory data rate: 0.8 Gbps DDR2 and up to 1.6 Gbps DDR3
- Memory bandwidth: 6.4 GB/sec (DDR2) and up to 12.8 GB/sec (DDR3)
- Typical power: 19.1Watts
- Idle power: 6.4Watts
- 292 million 40nm transistors
- TeraScale 2 Unified Processing Architecture
80 Stream Processing Units
8 Texture Units
16 Z/Stencil ROP Units
4 Color ROP Units