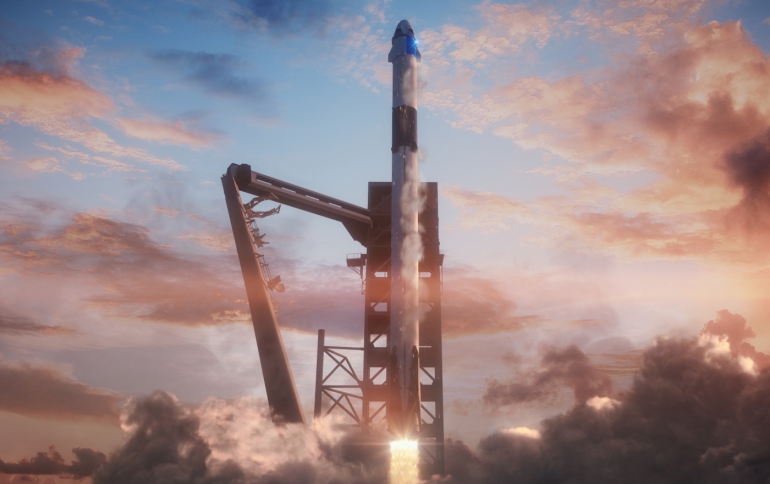 NASA to Launch SpaceX's Crew Rocket in January
NASA plans to launch the SpaceX's Falcon 9 rocket and Boeing's Crew Dragon spacecraft in Jan. 7, 2019, from historic Launch Complex 39A at NASA's Kennedy Space Center in Florida.
This will be the first uncrewed test flight of the Commercial Crew Program and will provide data on the performance of the Falcon 9 rocket, Crew Dragon spacecraft, and ground systems, as well as on-orbit, docking and landing operations. The flight test also will provide data toward NASA certifying SpaceX's crew transportation system for carrying astronauts to and from the space station.
After the uncrewed flight tests, both Space X and Boeing will carry out spacecraft abort tests to demonstrate their crew escape capability during an actual on-pad, or ascent emergency. The final test flights for each company will be crew flight tests to the space station prior to being certified by NASA for crew rotation missions.
NASA's Commercial Crew Program is working with the American aerospace industry through a public-private partnership to launch astronauts on American rockets and spacecraft from American soil for the first time since 2011. The goal of the program is safe and cost-effective transportation to and from the International Space Station, which could allow for additional research time and increase the opportunity for discovery aboard humanity's testbed for exploration.
Since the U.S. space shuttle program was shut down in 2011, NASA has had to rely on Russia to fly astronauts to the space station, a $100 billion orbital research laboratory that flies about 250 miles (402 km) above Earth.
Founded by Tesla Inc Chief Executive Elon Musk, SpaceX said if the Jan. 7 test is successful, it plans to launch its first crewed mission in June 2019, but the timeline may shift.
Boeing plans a similar test launch of the Starliner spacecraft atop its Atlas 5 rocket as soon as March, with a crewed mission following in August.