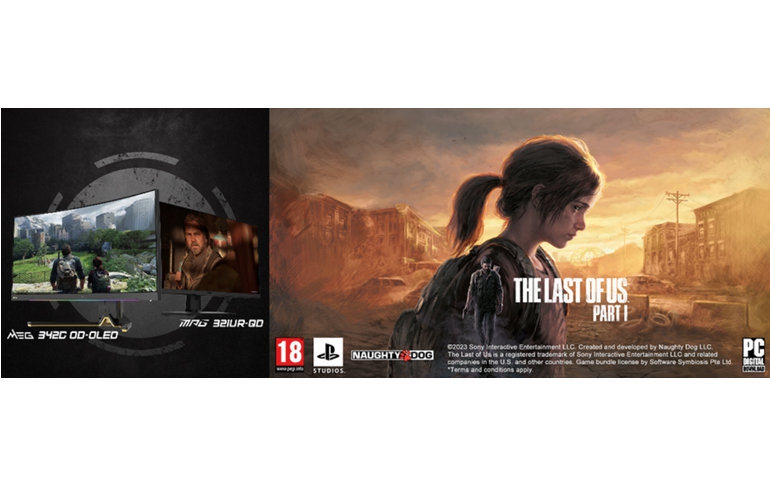 MSI announces new PC game bundle with The Last of Us Part I
MSI is excited to announce a new offer that bundles The Last of Us™ Part I on PC with selected new MSI gaming monitor purchases*. MSI's new QD-OLED gaming monitors can achieve pixel-dimming level control to produce pure black scenes without any backlight, enabling gamers to clearly see every detail even in the dark and enjoy a fantastic gaming experience, thanks to the MSI QD-OLED panel's new Quantum Dot technology.
MEG 342C QD-OLED
Innovative tech – QD-OLED panel
The blue self-emitting layer meets pioneering Quantum Dot layer for great color conversion and a deeper black level of display. See the game clearly even though you are in the dark.
High resolution with fastest response time
3440x1440 displaying more details due to the UWQHD resolution, at 175Hz high refresh rate and fastest 0.1ms response time.
More information: https://www.msi.com/Monitor/MEG-342C-QD-OLED
Team up with MSI
MSI will offer The Last of Us™ fans a chance to win The Last of Us™ Part I PC game codes on social media. Stay tuned and stay alive!
* Please refer to the MSI The Last of Us™ Part I Bundle Terms and Conditions available here: https://www.msi.com/Promotion/the-last-of-us-part-i