Mid-range LG X401 smartphone Has a Wide-angle Front Camera
LG is bringing features typically met in its high-end smartphone devices to the new mid-range LG X401 model set for launch in South Korea this week.
The new budget smartphone is equipped with a wide-angle front camera for high-quality selfies. It will be available starting from Tuesday with a price tag of 289,300 won (US$259) South Korean carriers SK Telecom Co. and LG Uplus Inc.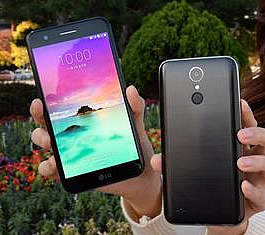 The smartphone comes with a 5-megapixel front camera with a 120-degree angle, which is much wider than the 70-80 degree angles adopted by other smartphones in the category. The device also boasts a 13-megapixel main camera on the back.
The 5.3-inch (1280 x 720) smartphone also comes with 2GB of RAM, 16GB of storage and a 2,800 mAh battery.