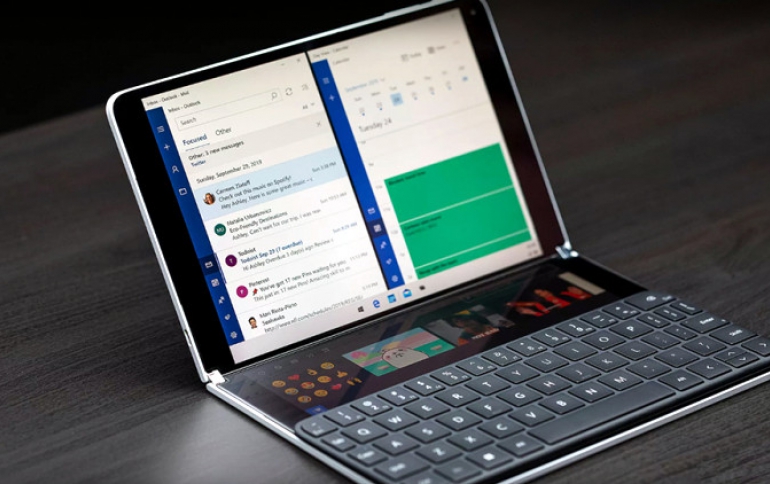 Microsoft Said to Delay Launch of Dual-Screen PC
It seems that Microsoft's Surface Neo, the company's first dual-screen Windows PC, will not be released this year.
According to ZDNet's Mary Jo Foley, Microsoft's Chief Product Officer Panos Panay this week informed his internal team that that the company wouldn't be delivering its own Surface Neo dual-screen device, its first PC to run its all new Windows 10X operating system, this calendar year as originally planned.
In addition, Microsoft won't allow third-party dual-screen devices, such as Lenovo's planned ThinkPad X1 Fold, to ship with Windows 10X in 2020.
Microsoft is aiming to get the operating system, which was designed with dual-screen and foldable devices in mind, running on single-screen devices first, according to the report.
Foley has also heard from "sources" that Microsoft still has hopes to deliver some of the promised features of Windows 10X sooner rather than later, hinting that they could be incorporated into Windows 10.
The report suggests that the delay is likely related to COVID-19. Back in February, Microsoft warned that coronavirus pandemic was affecting the company's China-based supply chain.
On the other hand, the Surface Duo, the dual-screen Android-powered phone that Microsoft announced alongside the Surface Neo, is said to be on track to be released this year. The device features two 5.6-inch screens that can rotate on a 360-degree hinge so that it works as an 8.3-inch tablet.