Microsoft Office Makeover Includes Simplified ribbon, New Colors and Search
Microsoft today announced user experience updates for Word, Excel, PowerPoint and Outlook that will roll out gradually over the next few months.
These updates are exclusive to Office.com and Office 365 - the always up-to-date versions of Microsoft's apps and services. But they won't happen all at once. Instead, over the next several months Microsoft will deploy new designs to select customers in stages and test them.
The initial set of updates includes three changes:
A new, updated version of the ribbon is designed to help users focus on their work and collaborate naturally with others. People who prefer to dedicate more screen space to the commands will still be able to expand the ribbon to the classic 3-line view.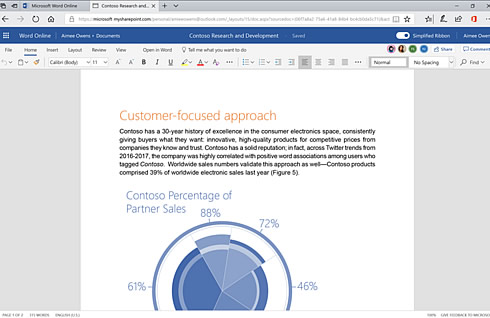 The first app to get this will be the web version of Word. That update will start to roll out to select consumer users today on Office.com. Select Insiders will then see the simplified ribbon in Outlook for Windows in July.
Across the apps you'll start to see new colors and new icons built as scalable graphics - so they render with clean lines on screens of any size.
The new colors and icons will first appear in the web version of Word at Office.com. Then, later this month, select Insiders will see them in Word, Excel, and PowerPoint for Windows. In July, they will go to Outlook for Windows, and in August they will begin rolling out to Outlook for Mac.
Search will provide access to commands, content, and people. With "zero query search," simply placing your cursor in the search box will bring up recommendations powered by AI and the Microsoft Graph.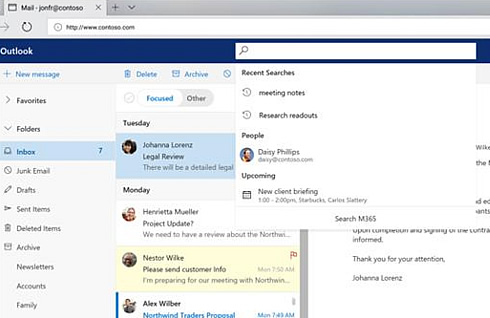 Commercial users can already see this experience in action in Office.com, SharePoint Online, and the Outlook mobile app, and it will start rolling out to commercial users of Outlook on the web in August.