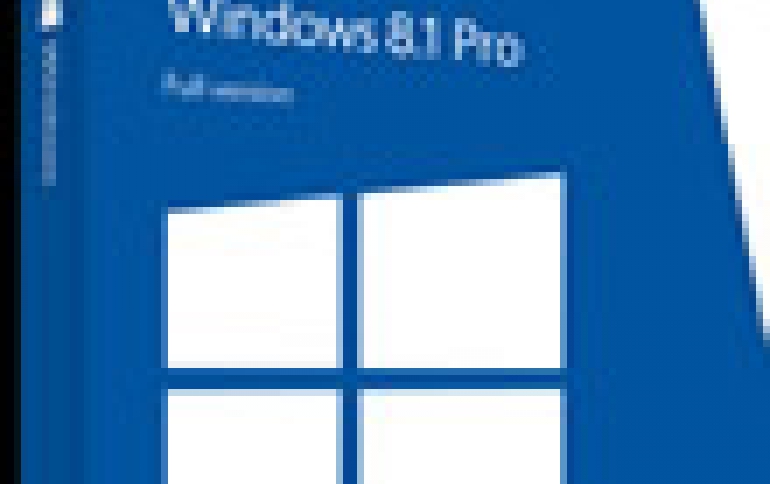 Microsoft Confirms Plans To Update Windows 8.1 And Winows Phone, This Spring
Microsoft on Sunday at MWC in Barcelona announced plans to release an update for its Windows system this spring, in order to improve the user experience in devices without touch capabilities. Windows 8 and its 8.1 update were designed for a touch environment but users have been complaining that some of the gesture commands don't translate well when using mouse and keyboard controls.

With the update, Microsoft confirmed that it would add search, power and settings buttons to the Start page, making it easier for users access them without having to serarch for them. Microsoft will also change the mouse UI to with new options for closing apps and right-clicking to get to the Start screen. App launching/switching will be alo easier via the taskbar.

The update also brings support to devices at lower price points that have as little as 1GB of RAM and 16GB storage and adds IE8 compatibility mode to IE11.

Windows 8 was designed as a flexible new system that would work equally well on desktop PCs and touchscreen tablets, but it ended up alienating many traditional users.

Seperately, Microsoft is rumored to reducing the price of Windows 8.1 for manufacturers of low-cost computers and tablets by 70 percent, Bloomberg News reported on Saturday.

Computer makers will be charged $15 to license Windows 8.1 and pre-install it on devices retailing for under $250, compared with the standard fee of $50, Bloomberg reported.

Windows Phone Update

At he same even at the MWC in Barcelona, Microsoft's executives also talked about the latest developments related to Windows Phone.

An update for the mobile OS should be expected sometime in April and will bring support for more Qualcomm chipsets such as Snapdragon 200, 400 and 400 LTE; it will come with TD-LTE, TD-SCDMA and SGLTE support and dual-SIM phones. The WP8.1 will offer Live Tiles for each SIM, as well as the option to link messaging tiles together.

Microsoft is also relaxing hardware requirements. For instance, there will be no longer a requirement that phones have a physical camera button and three control buttons on the front. That can be done through software instead, the approach used in many Android phones.

Microsoft VP Joe Belfiore also announced that a Facebook Messenger app is coming to the Windows Phone in the next few weeks.

Microsoft is also trying to make its mobile platform more flexible for operators and manufacturers, and announced new partners. In addition to existing partners - Nokia, Samsung, HTC and Huawei - Microsoft has announced it is now working with Foxconn, Gionee, Lava (Xolo), Lenovo, LG, Longcheer, JSR, Karbonn and ZTE to develop on the Windows Phone platform.

Microsoft and Qualcomm are collaborating to give OEMs and ODMs that are working with the various Qualcomm Reference Designs for Snapdragon 200 and 400 processors direct access to Microsoft tools, content and adaptation kits to build devices on the Windows Phone platform.

On Sunday, Microsoft also launched the Windows Hardware Partner Portal, which is designed to speed up device commercialization. The Windows Hardware Partner Portal is open to all smartphone device manufacturers to learn about and begin the process to develop on the Windows Phone platform. Windows Phone device manufacturers will also be able to leverage the services Microsoft has to offer in that market, which could include Office Mobile, Skype, Xbox and Bing; a growing app catalog; and features like Live Tiles and People Hub.