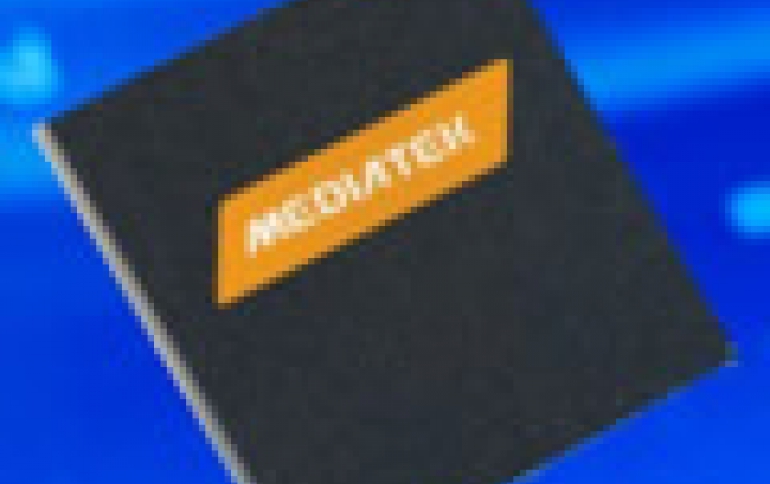 MediaTek To Invest $6.15 billion on 5G Communication Technologies
MediaTek plans to invest more than NT$200 billion (US$6.15 billion) over the next five years on new technologies, including 5G technology. In the past three years, MediaTek has invested in autonomous vehicle, drone and Internet of Things (IoT) technologies, and the company will continue to invest in emerging technologies, such as deep learning and virtual reality (VR), chairman and chief executive officer Tsai Ming-kai told a media briefing after the company's annual general meeting in Hsinchu.
"Boosting new growth from existing products and searching for new growth opportunities are equally important," Tsai said, adding that 5G would be a growth opportunity in 2020.
MediaTek has spent NT$350 billion on R&D over the past two decades, Tsai said.
The company shipped 150 million long-term evolution (LTE) handset chips last year, a fivefold growth from a year ago, with about 40 percent of mobile phones made by Chinese vendors powered by MediaTek's chips, doubling that figure from 2014, it said.
Mediatek expects teh enjoy growth in revenue this year, as developing nations have stepped up the deployment of 4G LTE network and Chinese telecommunication operators are accelerating the migration of 2G and 3G technologies to 4G.
MediaTek also reiterated its call on the government to conditionally relax Chinese investments in local chip designers, adding that companies in the local semiconductor industry have generally agreed that the government should allow Chinese investors to buy a minor stake in local chip designers.