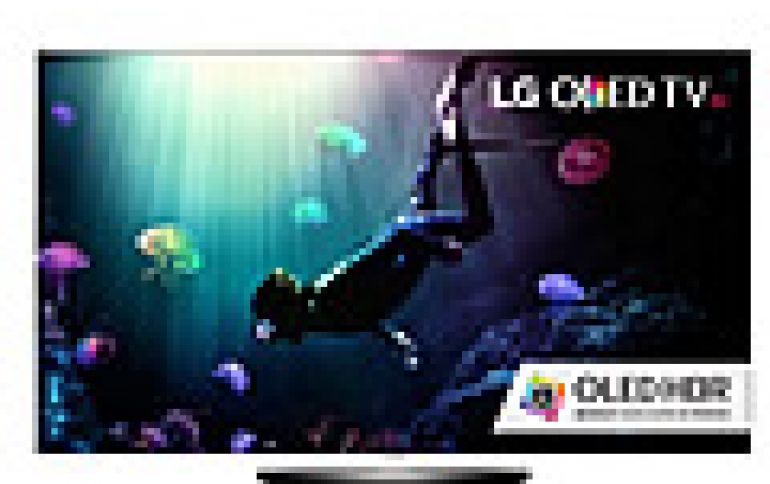 LG's 2016 OLED TV Line Launches At U.S. Retail
LG Electronics USA today announced pricing and availability for its 2016 OLED TV line, including the newly launched flat-panel B6 and curved-panel C6 series OLED TVs. The entire 2016 LG OLED line of 4K Ultra HD Smart TVs delivers a high dynamic range (HDR) experience for images that come to life with support for both Dolby Vision and HDR10 with "Ultra HD Premium" certification by the UHD Alliance.
Thanks to OLED technology's ability to turn each pixel on or completely off, LG OLED TVs produce perfect blacks and flawlessly render vibrant colors and rich shadow details, even when bright objects are directly next to deep, dark areas (unlike LCD TVs, which have a halo effect from light bleeding). With 10-bit panels and 10-bit processing power, LG OLED TVs can render more than a billion possible color variations.
Along with a wider color gamut, LG OLED TVs can display details of color and gradation. What's better is that OLED's picture quality holds up even from wide viewing angles.
Across all four series, the TVs' bezels are extraordinarily narrow and the OLED panel is so slim that it transforms the TV into a design feature that will enhance the look of any room. The LG SIGNATURE OLED TV's "Picture on Glass" has a depth measuring about one-tenth of an inch, a translucent glass back and a forward-facing sound bar that doubles as a stand. The new E6 series also boasts an ultra-slim profile with a similar "Picture-on-Glass" aesthetic and traditional stand.
LG OLED and SUPER UHD TVs are the first TVs to be compatible with both core HDR formats. Already, LG's streaming content partners like Netflix, Amazon Video and VUDU offer HDR content and have announced plans to expand their content libraries with new titles available in Dolby Vision HDR.

All LG OLED TV models come with the latest generation of LG's webOS Smart TV platform.
The 2016 LG OLED TV line comprises four series (B6, C6, E6 and LG SIGNATURE G6) with eight models ranging from 55-, 65- and 77-inches class sizes as well as curved and flat configurations. All series are now available at retailers across the U.S.:
OLEDB6P – Flat-panel OLED TV (4K Smart TV with HDR)

55-inch class (54.6 inches diagonal) model OLED55B6P: $3,999
65-inch class (64.5 inches diagonal) model OLED65B6P: $5,999

OLEDC6P – Curved-panel OLED TV (4K Smart TV with HDR)

55-inch class (54.6 inches diagonal) model OLED55C6P: $3,999
65-inch class (64.5 inches diagonal) model OLED65C6P: $5,999

OLEDE6P – Flat-panel OLED TV (4K Smart TV with HDR and Picture-on-Glass design)

55-inch class (54.6 inches diagonal) model OLED55E6P: $4,999
65-inch class (65.5 inches diagonal) model OLED65E6P: $6,999

OLEDG6P – Flat-panel LG SIGNATURE OLED TV (4K Smart TV with HDR, Picture-on-Glass design and harmon/kardon® sound bar stand)

65-inch class (64.5 inches diagonal) model OLED65G6P: $7,999
77-inch class (76.8 inches diagonal) model OLED77G6P: coming soon