Latest Firefox Brings Enhanced Tracking Protection
The latest release of the Firefox web browser is making progress against "removing cross-site tracking" with what Mozilla is calling Enhanced Tracking Protection.
With today's Firefox release, users will have the option to block cookies and storage access from third-party trackers. This is designed to effectively block the most common form of cross-site tracking.
You might see some odd behavior on websites, so if something doesn't look or work right, you can always disable the protection on a per site basis by clicking on the Shield Icon in the address bar, and then clicking "Disable Blocking For This Site".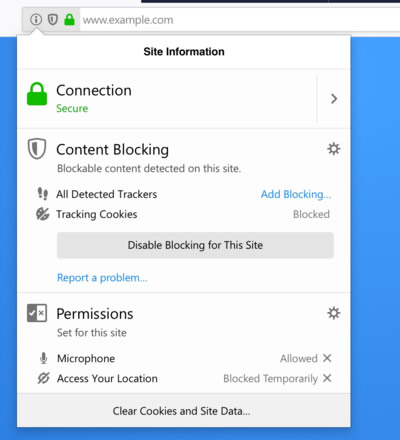 Mozilla will continue to test this feature plans to release it by default early 2019.
Cookies have been around since almost the beginning of the web. They were created so that browsers could store small bits of information, like remembering that you've already logged into a site. Like any technology, cookies have many uses, including ones that aren't so easy to understand. These include the use of cookies to help track your behavior across the internet, a technique known as cross-site tracking, mostly without your knowledge.
You'll probably already have the experience of seeing ads change based on browsing, even across multiple websites. These ads are often for things that you have no interest in purchasing, but the economics of the internet make it easy to cast a wide net cheaply. Maybe this seems like no big deal, you should have a say in how this data is used.