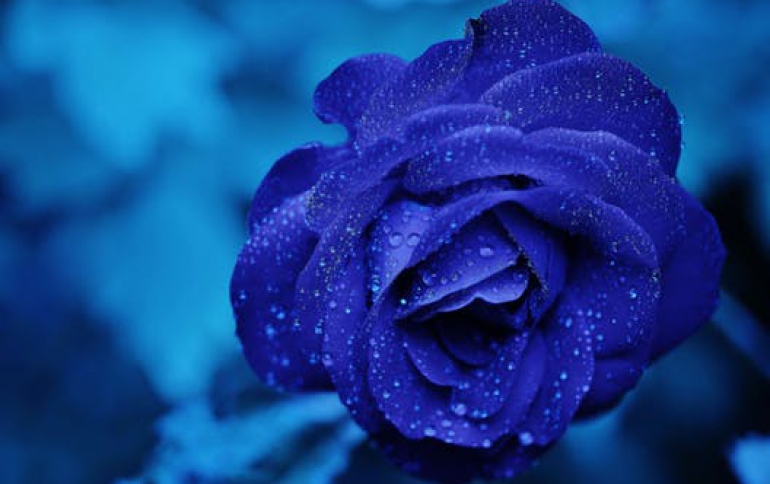 Kodak Reports Significant Progress in Digital Growth Strategy
Eastman Kodak Company, at a meeting with investors today, will report significant progress in the digitally oriented growth strategy that the company presented last year. Kodak will indicate that it expects sales of digital products and services to increase at a compound annual growth rate of 36% between 2003 and 2007. The company previously projected a growth rate of 26% between 2002 and 2006.

For the period of 2003 to 2007, the company is now projecting total revenue to grow at a rate of 7% to 8%. Although the current forecast envisions a more rapid decline in the traditional business, that decline is offset by a higher rate of growth in digital products and services, allowing the company to maintain its target for total sales of $16 billion by 2006.

Kodak also will reiterate its goal of achieving operational earnings per share of $3 in 2006, as well as its earnings guidance for the second half of 2004. Kodak continues to expect operational EPS of $1.25 to $1.55 for the final two quarters of the year, with GAAP EPS in the range of $1.71 and $2.01.

"We continue to generate faster growth in digital markets by executing on the strategy that we presented a year ago," said Daniel A. Carp, Kodak's Chairman and Chief Executive Officer. "Our digital portfolio is gaining wider acceptance in commercial and consumer markets, as evidenced by the higher share Kodak now enjoys in computed radiography and consumer digital cameras, to name but two examples. Our digital sales are increasing so steadily that we expect, by next year, that more than half of our total sales will be digital - and that the company's profits will be higher than in 2004."

The success of the company's digital efforts is mirrored by its proven ability to cut costs ahead of the declining demand for some of its traditional products and services. For example, in the first half of 2004, Kodak's selling, general and administrative expenses in its traditional business declined 18% on an operational basis compared with the first half of 2003. The company's lower cost structure stems, in part, from such cost-cutting actions as the reduction of wholesale photofinishing labs. Since June 2003, Kodak has reduced the number of labs worldwide by more than half, reflecting the company's commitment to stay ahead of the declining demand for photographic processing.

"We are seeing the results of a redesigned business model, with its new, demanding operating principles," said Antonio Perez, Kodak's President and Chief Operating Officer. "This represents a fundamental change for the company that will transform positively our ability to compete as well as the return investors can expect from Kodak."

Supporting the successful strategy execution is a financial model that will fund Kodak's ability to make disciplined investments to fuel growth. Between 2004 and 2007, Kodak expects to generate $3.6 billion in investable cash flow, which can be used to pay down debt and make acquisitions or investments in technology. This cash flow will allow Kodak to reduce its debt-to-capital ratio from 50% in 2003 to below 30% in 2007.

Milestones

At last year's investors meeting, Kodak presented a plan to build on its foundation in traditional products and services to become a more balanced, diversified company that is a leader in all the markets it serves. Those plans included: extending its significant presence, and strong growth, in commercial markets and health imaging; refocusing research and development dollars; accelerating investments in commercial markets; and acquiring other companies and technologies to broaden Kodak's portfolio of digital products and services.

Since then, Kodak has recorded a series of milestones that demonstrate effective execution of the strategy. This includes disciplined acquisitions in the company's commercial businesses. The integration of each acquisition is on or ahead of plan.

In Health Imaging, Kodak now holds the No. 2 position worldwide in the market for computed radiography systems, and the company is gaining share. It is also No. 1 in the market for laser printing machines for medical images and, with the PracticeWorks acquisition, is No. 1 in the market for digital dental x-ray equipment and dental practice-management software.

On the strength of its acquisition of Kodak Versamark and NexPress, Kodak's Graphic Communications Group is amassing a portfolio of leading variable-data printing equipment providers. Kodak Versamark is by far the leader in high-speed, continuous inkjet printing systems for the transaction printing market. NexPress, which makes digital production printing systems, and ENCAD, which makes wide-format inkjet printing systems, are increasingly competitive in their respective markets.

Kodak's Digital & Film Imaging Systems business continues to demonstrate success in digital markets. In 2003, Kodak's share of the consumer digital camera market rose to No. 4 worldwide, building off the strong acceptance of the KODAK EASYSHARE line of cameras. Kodak - the only U.S. company in the Top 5 - also ranks No. 2 in digital camera sales in the U.S.

Just eight months after entering the snapshot printer market in April 2003, Kodak claimed the No. 1 position and continues to extend its lead, driven by the popularity of the KODAK EASYSHARE line of printer docks. Kodak is also No. 1, by far, in the market for photo kiosks, which enable consumers to print pictures at retail, as well as being No. 1 in the market for online photo services.

New Technologies

Kodak is making disciplined longer-term investments in new technologies that offer attractive returns on the capital invested. With a portfolio of 1,300 patents related to inkjet technology, the company envisions approaching the market with a business model that requires a limited capital investment. What's more, Kodak's inkjet know-how and intellectual property has applications across all the markets that the company serves, including commercial printers, medical imaging centers, consumers and retail photofinishers. The company is also leveraging its intellectual property to take advantage of the exploding demand for soft display. As with inkjet, the opportunities in the display market require only a limited capital investment for Kodak to establish a significant, profitable presence.

"As these achievements demonstrate, Kodak is making the most of its digital opportunities," Carp said. "Our sales are rising, our costs are declining, our profits are growing, and our balance sheet is getting stronger. We are delivering on the strategy to accelerate profitable, digital growth, and we are confident of success in the months and years ahead."

Operational items and investable cash flow are non-GAAP financial measures as defined by the Securities and Exchange Commission's rules under "Conditions for Use of Non-GAAP Financial Measures." In order to access the reconciliations of operational items included in this press release to the most directly comparable GAAP financial measures, please go to www.kodak.com. From the company's homepage, click on "Corporate" and then on "Investor Center." The presentation materials and appendix can be found on the "Investor Center" under the "Featured Documents" heading.

Certain statements in this press release may be forward looking in nature, or "forward-looking statements" as defined in the United States Private Securities Litigation Reform Act of 1995. For example, references to expectations for the Company's growth in sales and earnings, cash generation, and debt reduction plans are forward-looking statements.

Actual results may differ from those expressed or implied in forward-looking statements. In addition, any forward-looking statements represent our estimates only as of the date they are made, and should not be relied upon as representing our estimates as of any subsequent date. While we may elect to update forward-looking statements at some point in the future, we specifically disclaim any obligation to do so, even if our estimates change.