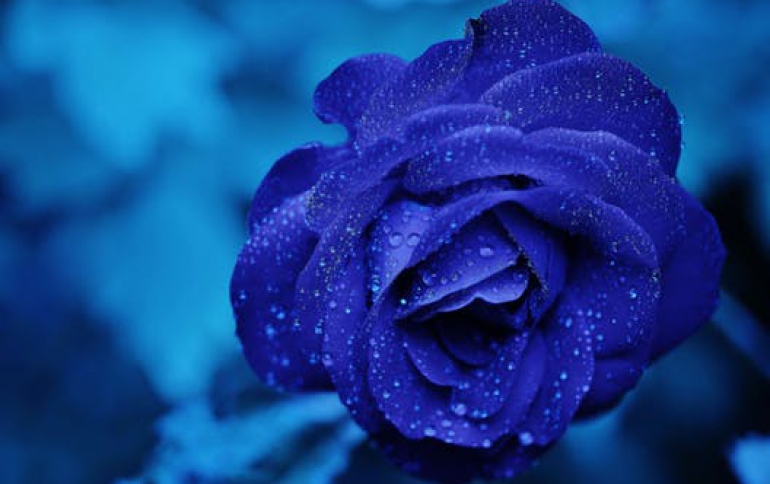 Kingston Digital Cuts Prices And Increases Capacity for Enterprise-Class USB Flash Solutions
Kingston Digital, the Flash memory affiliate of Kingston Technology, today announced a reduction in price for its line of enterprise and government secure USB Flash drives, as well as new capacities for its DataTraveler 4000 (DT4000) and DataTraveler Vault ― Privacy (DTVP) Managed and Unmanaged secure mobile storage solutions. Kingston will exhibit at RSA Conference 2012 (booth 1059) to showcase its secure USB family ranging from general-purpose business use to flexible, managed enterprise offerings, and to platforms for secure and rigid government standards.
Capacity upgrades include:
- DT4000 ― Managed and DT4000 are designed for corporate deployments and provide FIPS 140-2 Level 2 certification, 100-percent privacy and an optional Centralized Management system, all at an affordable cost. The SafeConsole Management Software from BlockMaster enforces full USB management control over an organization's DT4000-M USB Flash drives. The latest DT4000 and DT4000-M have increased capacities up to 32GB and support Mac OS.
- DTVP ― Managed and the DTVP are optimal for sensitive enterprise environments with 256-bit AES encryption, 100 percent privacy and an optional Centralized Management System, which is fully customizable to meet an enterprise organization's needs. The DTVP and DTVP-M now offer capacities up to 64GB.
Kingston USB Flash Drives are backed by a five-year warranty and full technical support.
Kingston Secure DataTraveler USB Flash Drives
Part Number
Capacity and Features
MSRP
DTVP/2GB
DataTraveler Vault – Privacy Edition 2GB Secure USB
$ 26.00
DTVP/4GB
DataTraveler Vault – Privacy Edition 4GB Secure USB
$ 39.00
DTVP/8GB
DataTraveler Vault – Privacy Edition 8GB Secure USB
$ 57.00
DTVP/16GB
DataTraveler Vault – Privacy Edition 16GB Secure USB
$ 112.00
DTVP/32GB
DataTraveler Vault – Privacy Edition 32GB Secure USB
$ 215.00
DTVP/64GB
DataTraveler Vault – Privacy Edition 64GB Secure USB
$ 404.00
DTVPM/2GB
DataTraveler Vault – Privacy Edition Managed 2GB Secure USB
$ 28.00
DTVPM/4GB
DataTraveler Vault – Privacy Edition Managed 4GB Secure USB
$ 40.00
DTVPM/8GB
DataTraveler Vault – Privacy Edition Managed 8GB Secure USB
$ 59.00
DTVPM/16GB
DataTraveler Vault – Privacy Edition Managed 16GB Secure USB
$ 114.00
DTVPM/32GB
DataTraveler Vault – Privacy Edition Managed 32GB Secure USB
$ 217.00
DTVPM/64GB
DataTraveler Vault – Privacy Edition Managed 64GB Secure USB
$ 405.00
DT4000/2GB
DataTraveler 4000 2GB Secure USB (FIPS 140-2 Level 2)
$ 42.00
DT4000/4GB
DataTraveler 4000 4GB Secure USB (FIPS 140-2 Level 2)
$ 55.00
DT4000/8GB
DataTraveler 4000 8GB Secure USB (FIPS 140-2 Level 2)
$ 74.00
DT4000/16GB
DataTraveler 4000 16GB Secure USB (FIPS 140-2 Level 2)
$ 129.00
DT4000/32GB
DataTraveler 4000 32GB Secure USB (FIPS 140-2 Level 2)
$ 292.00
DT4000M/2GB
DataTraveler 4000 – Managed 2GB Secure USB (FIPS 140-2 Level 2)
$ 44.00
DT4000M/4GB
DataTraveler 4000 – Managed 4GB Secure USB (FIPS 140-2 Level 2)
$ 57.00
DT4000M/8GB
DataTraveler 4000 – Managed 8GB Secure USB (FIPS 140-2 Level 2)
$ 75.00
DT4000M/16GB
DataTraveler 4000 – Managed 16GB Secure USB (FIPS 140-2 Level 2)
$ 130.00
DT4000M/32GB
DataTraveler 4000 – Managed 32GB Secure USB (FIPS 140-2 Level 2)
$ 294.00
DT5000/2GB
DataTraveler 5000 2GB Secure USB (FIPS 140-2 Level 2)
$ 119.00
DT5000/4GB
DataTraveler 5000 4GB Secure USB (FIPS 140-2 Level 2)
$ 137.00
DT5000/8GB
DataTraveler 5000 8GB Secure USB (FIPS 140-2 Level 2)
$ 173.00
DT5000/16GB
DataTraveler 5000 16GB Secure USB (FIPS 140-2 Level 2)
$ 246.00
DT6000/2GB
DataTraveler 6000 2GB Secure USB (FIPS 140-2 Level 3)
$ 119.00
DT6000/4GB
DataTraveler 6000 4GB Secure USB (FIPS 140-2 Level 3)
$ 137.00
DT6000/8GB
DataTraveler 6000 8GB Secure USB (FIPS 140-2 Level 3)
$ 173.00
DT6000/16GB
DataTraveler 6000 16GB Secure USB (FIPS 140-2 Level 3)
$ 246.00