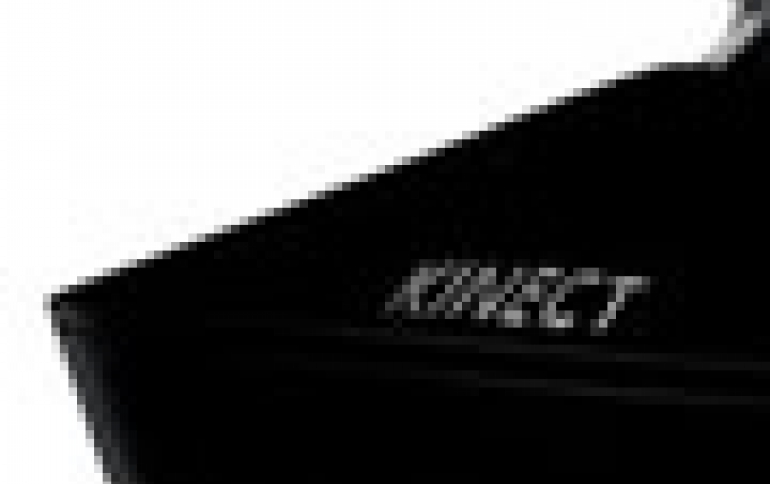 Kinect for Xbox 360 Brings Playful Learning To Kids
In New York today, Microsoft launched a new initiative called "playful learning", the result of the company's collaboration with Sesame Workshop, National Geographic, academics and learning institutions to develop a new TV entertainment experience for Kinect and Xbox 360. Thanks to Kinect and Xbox 360, kids will be able to interact with the characters of Sesame Street and actually see themselves onscreen as part of the action.

Microsoft will also be working with Sesame Workshop on "Project Columbia" (codename), an effort to help foster a love for books and reading where children can bring their favorite story books to life by interacting with words and illustrations.

Similarly, Microsoft is working with NatGeo WILD to allow kids to explore the natural world via "Kinect Nat Geo TV."

Through Kinect and Xbox 360, Microsoft is also developing new interactive experiences, from fitness to communication and sports to exploration. Finding all of this content will be easy with Bing search and voice recognition fully integrated into the Xbox 360 and Kinect.

Microsoft Studios today also shared plans to work with Disney to continue bringing the worlds of Disney Pixar to life through Kinect. Following the debut of "Kinect: Disneyland Adventures" this November, Microsoft today announced code-named "Rush," which arrives in spring 2012. Using Kinect, kids can scan themselves into five Pixar worlds to team up with their favorite characters from "The Incredibles," "Ratatouille," "Up," "Toy Story 3" and "Cars 2" in a race against time to solve challenges.

Created by famed developer Tim Shafer and Double Fine Productions Inc., "Double Fine Happy Action Theater" is a series of activities designed to activate gross motor skills, inspire imagination and entertain players of all ages. Available globally this holiday on Xbox LIVE, each of the 18 "Happy Action Theater" experiences are similar to toys players can interact with on screen through Kinect. Dive into an undersea adventure, play with hot lava, or become a giant monster and stomp buildings to the ground. "Happy Action Theater" is a virtual playground that is immediately accessible and responds to players' body movements.

Other game titles available this holiday include "Kinect: Disneyland Adventures," "Kinectimals Now with Bears," "Sesame Street: Once Upon a Monster," "Kinect Sports: Season Two" and "Dance Central 2."