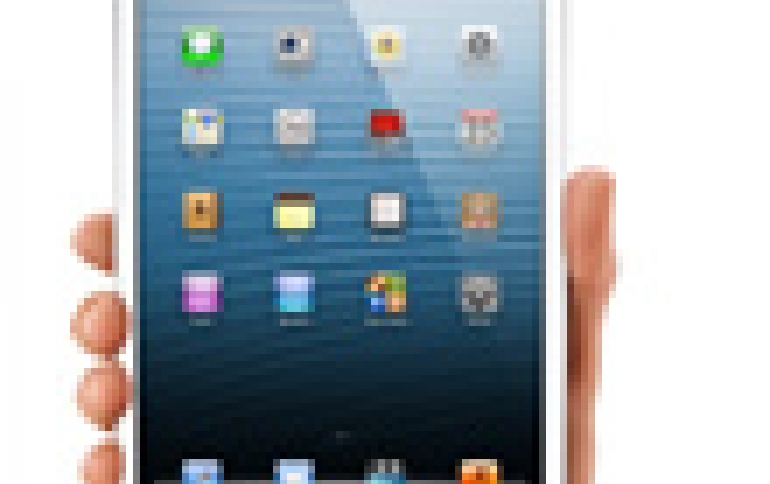 iPad mini Expected In 2014: report
Apple's next generation iPad mini will not go into mass production until the fourth quarter of 2013, mening that its actual release date will be in 2014, if a
Digitimes.com
report is to be believed. The Taiwanese web site cited local industry supply chain sources and added that the next generation 7.9-inch iPad Mini will have a Retina panel technology equipped with 2,048 by 1,536 resolution. Apple is also said to be revising the design of the chassis to give the next-generation iPad mini an almost bezel-free look.
Apple may also release a slightly updated version of the current iPad mini in the second half of 2013, which is expected to be lighter, thinner and equipped with improved specifications.
Apple's fifth-generation iPad is expected to use thin-film touch screen technology along with a slimmer bezel design.