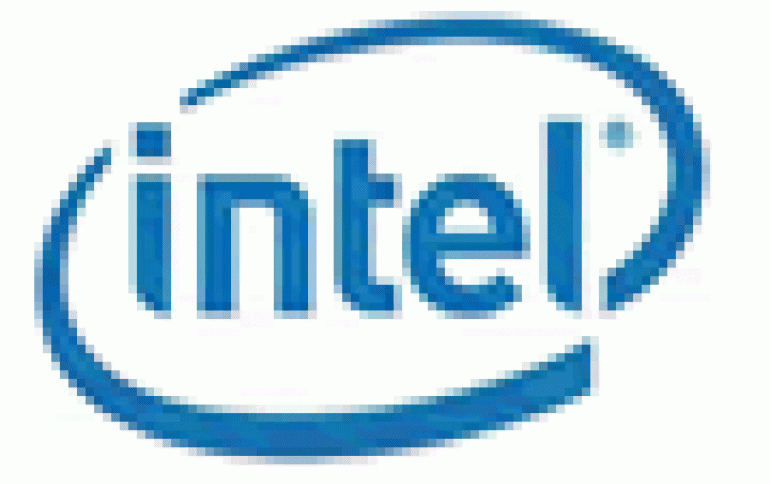 Intel to Use New Micro-architecture in 2006
Intel said on Tuesday it would implement an Israeli-designed new micro-architecture in all segments of the computer market around the world beginning in the second half of 2006. Intel said the 64-bit microprocessor at the heart of the new architecture was code-named "Merom" and would be implemented in desktop computers, laptops and servers, to be made with Intel's 65 nanometre chip-making technology.

It also noted that its dual-core Conroe processor for desktop computers and the Woodcrest processor for servers are based on Intel's new micro-architecture and were developed at Intel's two main development centers in Israel, where the Centrino mobile processor was designed.

The announcements, part of a strategy to shift its focus on power efficiency and away from raw speed amid stiff competition from its smaller rival, Advanced Micro Devices , come as Intel on Tuesday broke ground on a $4 billion chip plant in the southern Israeli town of Kiryat Gat.

Intel is investing $3.5 billion in the plant, the largest investment ever by a foreign industrial firm in the country. That will be augmented by $525 million of government funding.

The new plant, named FAB 28, will be Intel's second 45 nanometre factory in the world. The first is being built in Arizona in the southwest United States. It is expected to come on line in late 2007.

The new plant will produce 300 mm wafers using 45 nanometre process technology starting in the second half of 2008. Manufacturing with 300 mm wafers (about 12 inches in diameter) significantly increases the ability to produce semiconductors at a lower cost than with more commonly used 200 mm wafers.