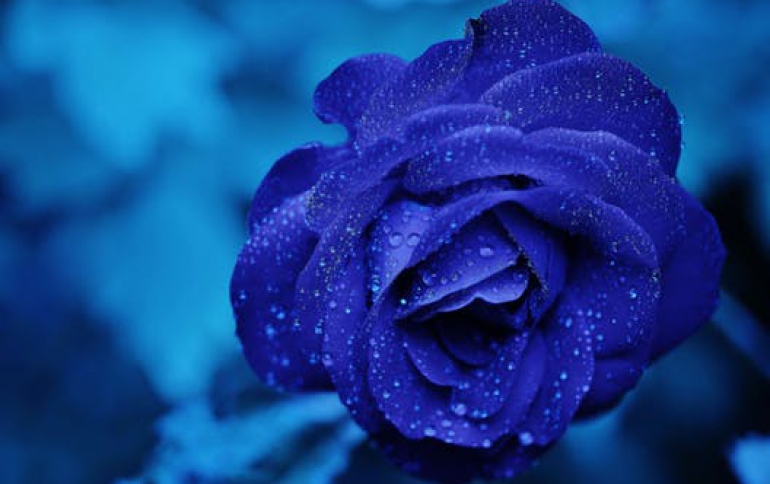 INQ Debut Facebook Phones
INQ Mobile unveiled on Thursday its first two smartphones running Google's Android software, aiming to benefit from booming growth in social networking. The company delivered the INQ Cloud Touch and INQ Cloud Q. The new phones feature all new apps for Facebook on mobile.
The phones' homescreen is a visual Facebook feed for clicking through friends? updates, pictures, videos and web pages. There are one-touch links to Facebook Chat, Friends, Messages, Wall and Notifications. Facebook Single Sign On is activated across the phones and people can check in to their favorite shops, restaurants and clubs with Facebook Places, also active on the homescreen. Facebook Events fully integrates with the Google Calendar on both devices.
The phones are the first mobiles to use the Facebook social graph API.
The default music player on the INQ Cloud Touch and INQ Cloud Q is Spotify, and all Spotify features are available to subscribers through a dedicated Spotify key.
The INQ Cloud Touch is a 3.5" HGVA, Android 2.2 touch device, and the INQ Cloud Q is a 2.6" Android 2.2 touch Qwerty. The INQ Cloud Touch will be available in Q2 2011, and INQ Cloud Q will be available Q3 2011, only at The Carphone Warehouse and Best Buy.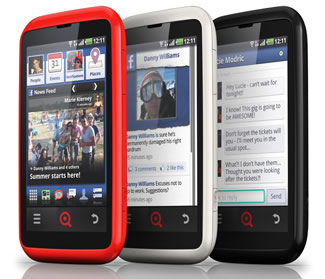 INQ Cloud Touch specifications:
Software
* Android Froyo 2.2 platform
* Built with a modular approach making upgrade to Gingerbread easy
* Instant Messaging for WLM, G-Talk and Facebook Chat
* Free push email across major domains, including Microsoft Exchange
* Info Key to quick access to key handset functions
* Fast unlock for quick access to key functions
* Backup and sync, plus firmware upgrades to later software releases
Hardware
* Processor: Qualcomm 7227 chipset, 600MHz
* Triband HSPA (7.2/ 5.76Mbps), Quadband GSM, EDGE + WiFi
* Size: 3.5" inch HVGA capacitive touchscreen display with extended 10mm touch strip
* Memory: 4MB with option to add more
* 5 MP autofocus camera
* 1300mAh battery
* WiFi 802.11b/g, Bluetooth, GPS, FM Radio, accelerometer, compass, ambient light and proximity sensors
* MicroUSB charging, 3.5mm audio jack.
* Accessories included: 4GB microSD Card, Travel Charger & USB Cable, Stereo Headset, Quick Start Guide